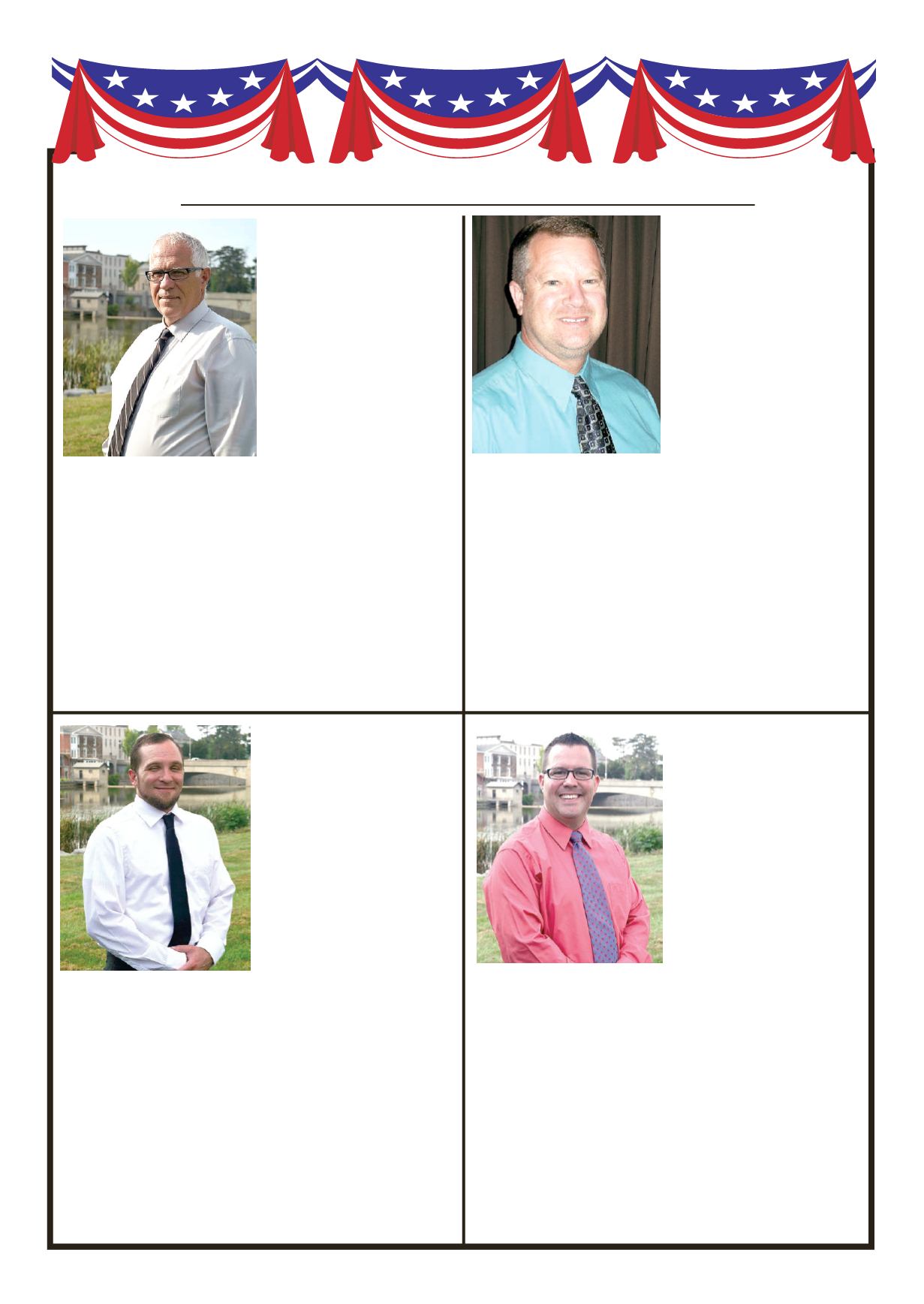 LEROYPENNYSAVER&NEWS -OCTOBER 25, 2015
It's time to make a change in this
GREAT
community of ours! We need your support to
helpbring innewbusinesses andhelpour cur-
rent businesses grow and prosper.
Thisupcomingelection isessential inorder to
NEED
Let your voicebeheard onNovember 3rd!
Thankyou for the ideasandcommentsgiven touswhenwe stop
at your door!We are already starting to build great relationships
within thecommunity, and I look forward tohearingmore thoughts
and ideas frompeople that careasmuchaboutLeRoyas Idowhen
I am aGraduate ofRITwith a degree inElectrical Engineering.
Ihaveworked in theengineeringfield forover10years interfacing
I havemanaged projects on small budgets while still holding a
high level of quality. I own JimmyBEntertainment, a small busi-
ness based inLeRoy, and owemuch ofmy success to the people
Bring a friendwhen you vote onNovember 3rd
andPlease considerme for your vote!
The incumbents say that they need four more years so
theycanmakeapositivechange inLeRoy. Ionlyask,what
has changed in thepast four years thatwouldwarrant that
opportunity? I personally don't want four more years of
existing/new business being stifled, more homes vacant,
tax rates that they claim can't be reduced, and no growth
in any other important area.
This isnot tosay that the incumbentsarenotgoodpeople,
merely that they lack the vision and drive that I would
Vote for change!
Democracy is not about popularity or enti-
tlement; it is about electing the candidatewho
will do the best job for the community that
Iampassionateaboutmydecision to run for
HighwaySuperintendent andwill take the re-
sponsibilitiesof suchapositionveryseriously.
I ask for your vote onNovember 3rd.
AVote ForUs IsAVote ForYou