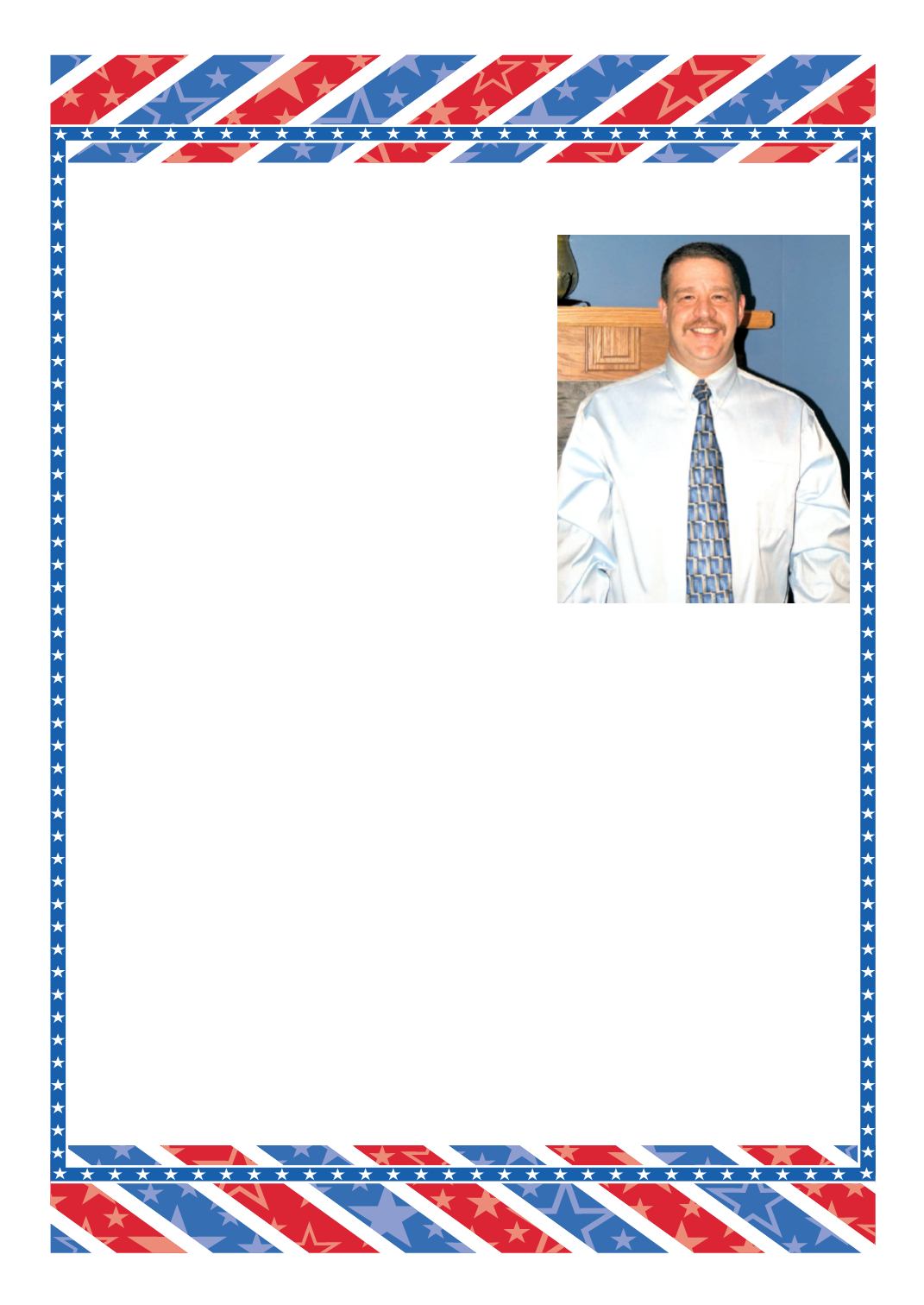 LEROYPENNYSAVER&NEWS -OCTOBER 25, 2015
Four years ago, I introducedmyself andmy family to you pledging tomake
positivecontributions toyour TownBoard. Four years later, Ibelieve I havedone
just that andask for your support for re-election.
Imaintaina strongbelief thatour childrenandyoungadultsdeserveeveryop-
portunity to live inacommunity thatoffersqualityeducationaland recreational
programs. That iswhymy familyhas lived inLeRoy for twentyyears. If re-elected,
Iwill continue toworkon improvingourparkprograms, summer recreationand
youth sports organizations.
Additionally, I respond toeachcitizenconcern I receive inaprompt, thorough,
and courteous manner. I will continue to support legislation that addresses
infrastructure and commerce in our town, including the development of our
proposedcommercialparkandwaterdistrictswhereneeded. Iwillalsooppose
legislation that infringes on your rights as citizens, suchas theNYS SafeAct.
I wish to renewmy commitment on working with Steve Barbeau, Tom Stella,
DavePaddockand JohnDuyssenon the TownBoardandask for you to renew
Paid for by LeRoyRepublicanParty