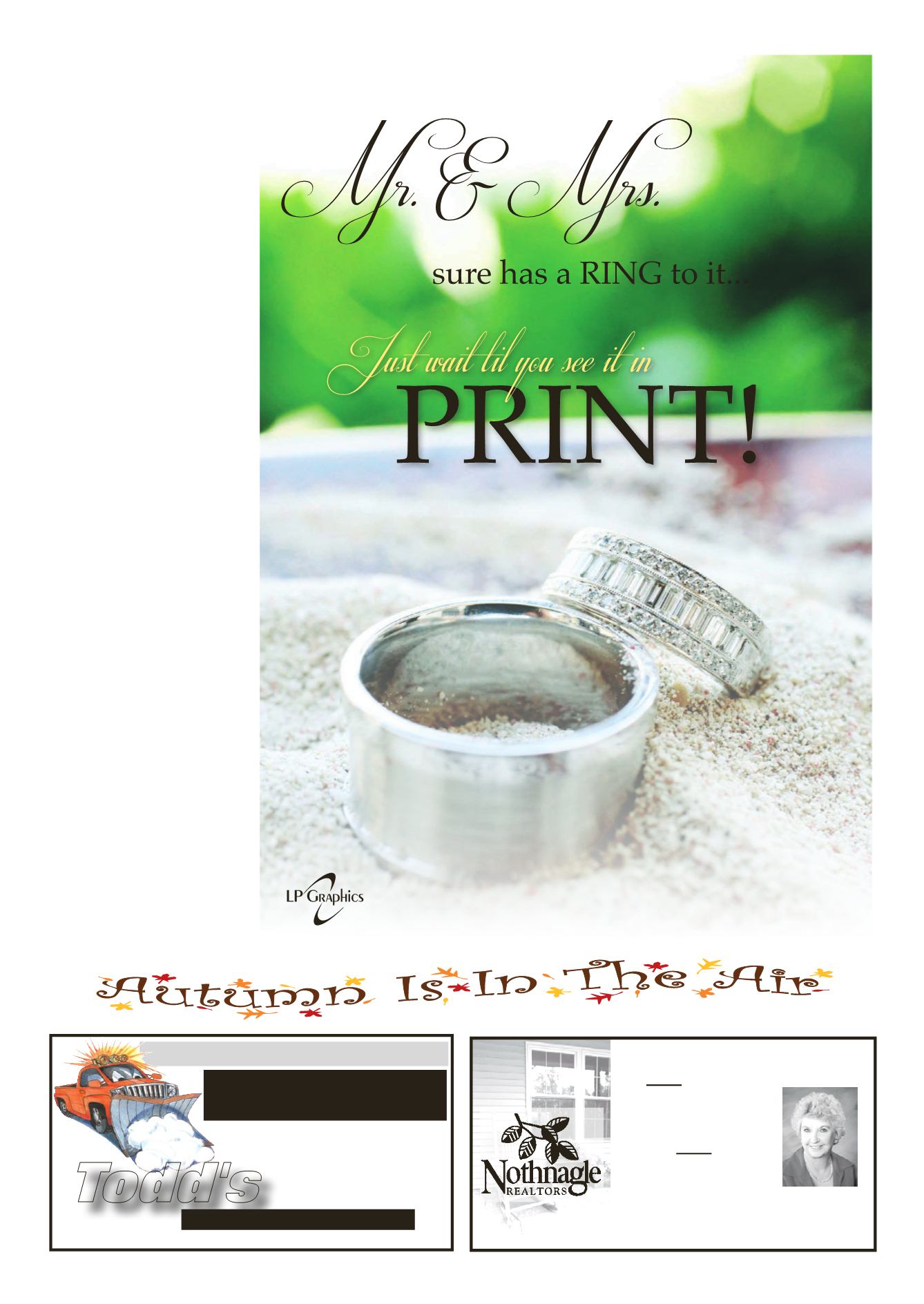 LEROYPENNYSAVER&NEWS -OCTOBER 25, 2015
1ChurchSt., LeRoy, NY14482
585.768.2201
raphics.net
SarahDonovan
major(s) in history from Ber-
gen, NY., was inducted into
the Lycoming College chapter
of Lambda Pi Eta, the National
Communication Association's
official honor society, during a
ceremony earlier this year.
The juniorandsenior inductees
must be in good standing and
haveacumulativeGPAof3.0 for
all courses and 3.25 for commu-
nication studies. They alsomust
rankwithin thehighest35percent
of their respectiveclass ingeneral
MajorGeneralPatrickA.Mur-
phy, the Adjutant General, an-
nounces the recent reenlistment
of members of the New York
ArmyNationalGuard in recogni-
tion of their continuing commit-
ment to serve community, state
and nation as part of the Army
Staff Sergeant Todd Toland
from LeRoy, NY has reenlisted
tocontinueservicewith theCom-
panyD,1-169thGeneralSupport
Guard has sustained our force at
or above 100 percent strength
for the better part of seven years
now," Murphy said. "Keeping
those ready forces in our ranks
mean that NewYork is ready to
provide forces for statemissions
here at home, as we saw during
theBuffaloSnowEmergency last
year, Hurricane Sandy in 2012
or for sustaining our support to
federal missions for our nation
around the country and around
Batavia
585-343-6750
NOW is theBEST time
toBUYwith the interest rates
at their lowest!
Don't wait
toBUY -
call
LindaBeaumont
for all your real
estateneeds.
LindaBeaumont
Home (585) 768-6315
LicensedReal Estate
Salesperson
Multi-MillionDollar Producer
NewHomes •Additions •Garages •PoleBarns
ToddCarli • Phone 703-0964
Decks •Windows •Doors
Kitchens •Baths•CeramicTile
Basement Finishing
CustomShelves/Built-Ins
Siding •Remodeling •Roofing
FULLY INSURED
Todd's
Residential • Commercial
Salting • Shoveling