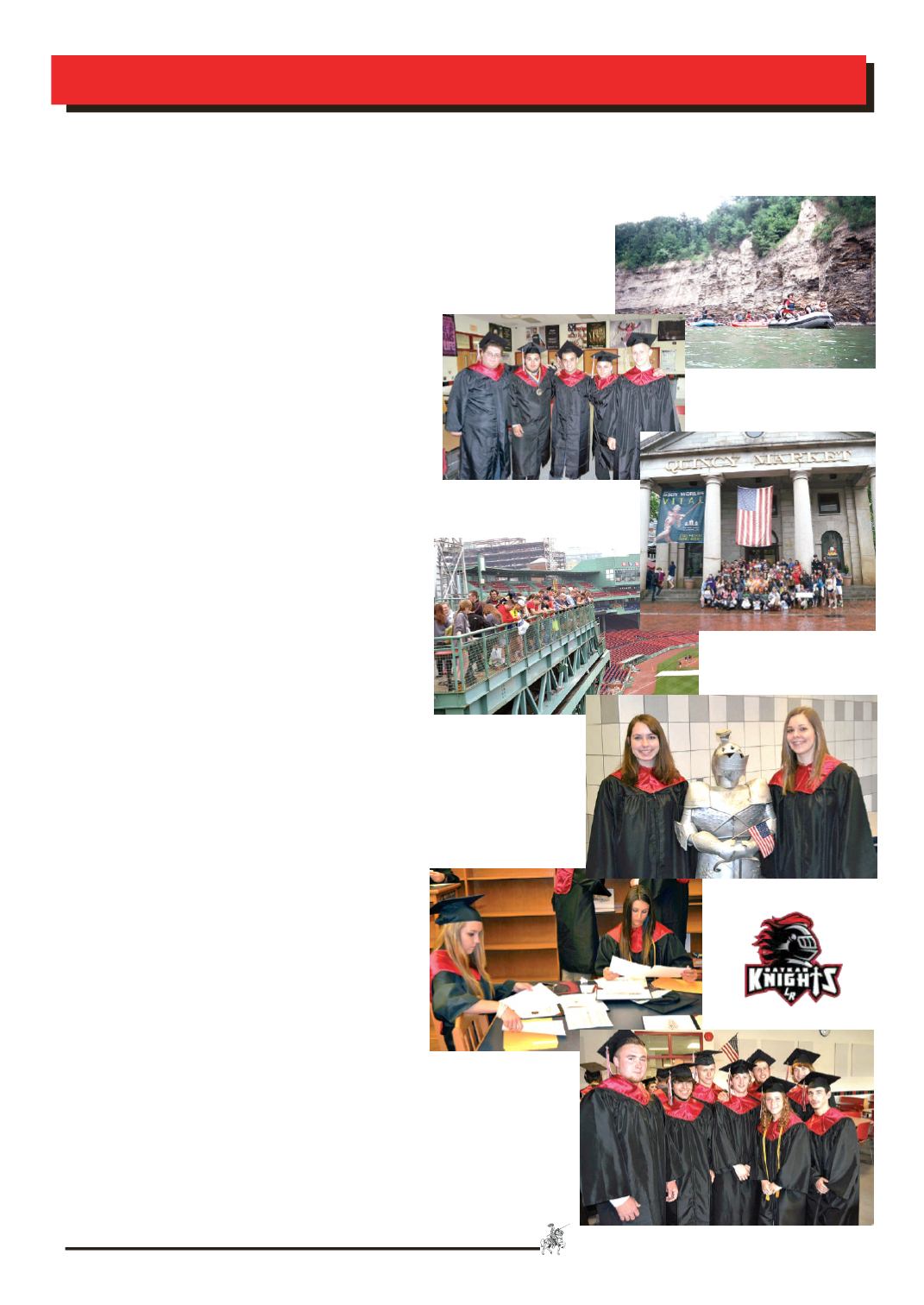 LEROYPENNYSAVER&NEWS - JULY 20, 2014
2 KnightlyNewsQuarterlyNewsletter
ClassOf2014
Class of 2014:
Brittany JaneKramer-Shultz
THEYMADE IT! Congratulations to the class of 2014! The seniors graduated on June 29th at the Jr.-Sr. HighSchool Auditorium. They
made many memories this year, in the classroom, in competition, through activities and through performances. Most importantly, the
students pushed themselves in the classroom, openingmany doors for their future. As graduates of LeRoyHigh they become a part of a
very special group of alumni that is spread all over theworldmaking positive change and impacting society.
The last couple of weeks of school the seniors had a very special end to their career here
at Le Roy by participating in the senior trip to Boston and the senior picnic at Letchworth
State Park. The students and staff enjoyed these finalmoments together as a class andmade
memories that will last a lifetime.We are proudof our graduates.
Sincerely,Mr.McArdle andMrs. Lowe