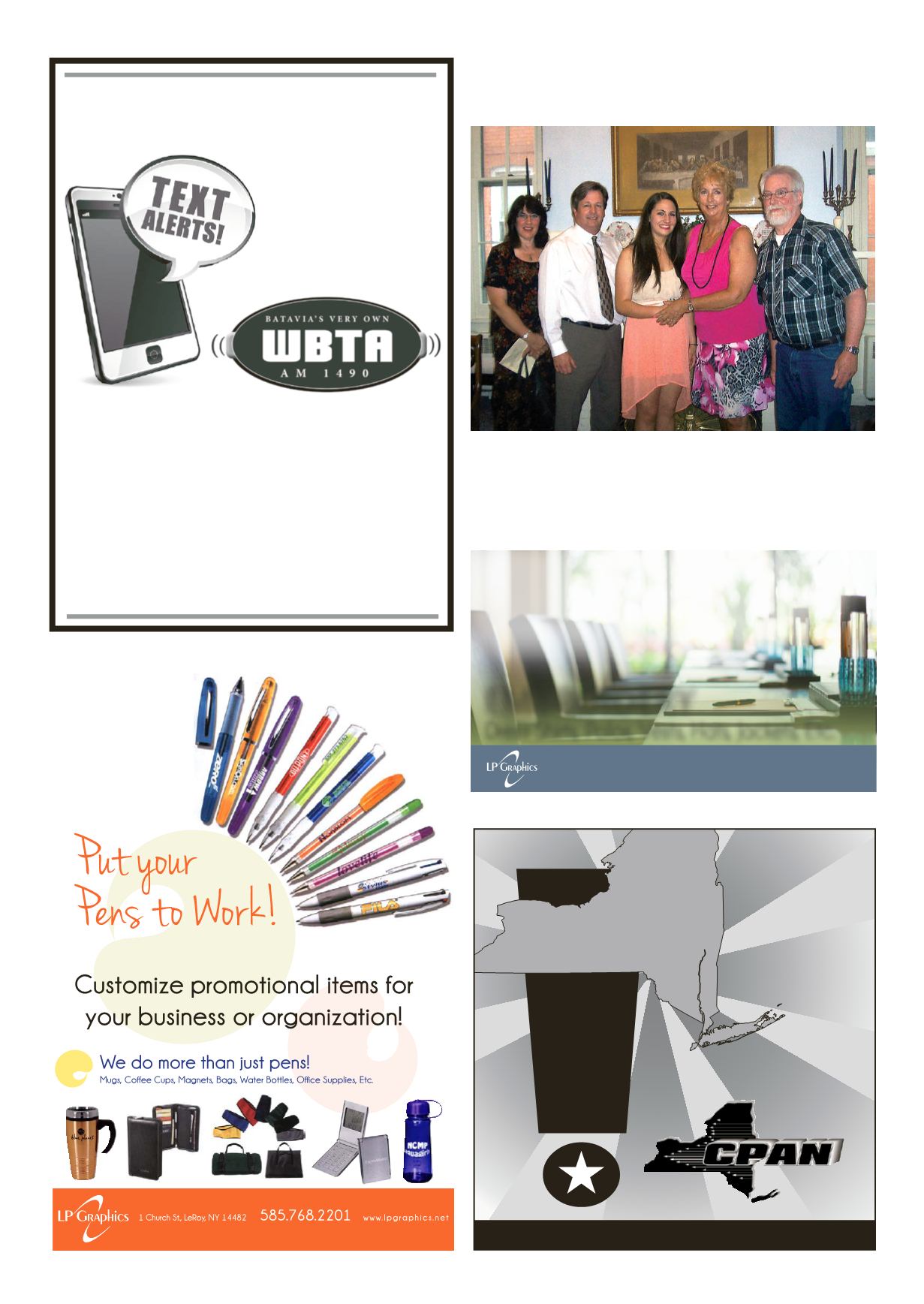 LEROYPENNYSAVER&NEWS - JULY 20, 2014
SIGNUP TODAY!
GET ONLY THE
NEWS YOU
CHOOSE
FROM
New! Signup for TEXTALERTS.
Get only thenews you choose!
Be the first to know about SevereWeather,
BreakingLocal News, TrafficAdvisories&dSchool Closings.
Signup today forWBTATextAlerts.
Youneed to only supply your cell phone number
and select the services youwant to receive.
Wewill never sell your information toanyone.
WBTAi.com
ONE
ONE
*$490 for15words. $15 foreachadditionalword.
AGreat Deal toReach theWholeState!
CandyBower,ChurchTreasurerandOlmstedCommitteemem-
ber and Rev David Pepper congratulated Rachel Glucksman
OlmstedScholarshipWinner.Standing lefttorightCathyGlucks-
man,Rev.DavidPepper,RachelGlucksman,CandyBowerand
BruceGlucksman.
OlmstedScholarship
Winner
MissingSomething?
Dress Shirts, Polos, Vests, Hats, Jackets, Etc.
1ChurchSt.
LeRoy, NY14482
585.768.2201