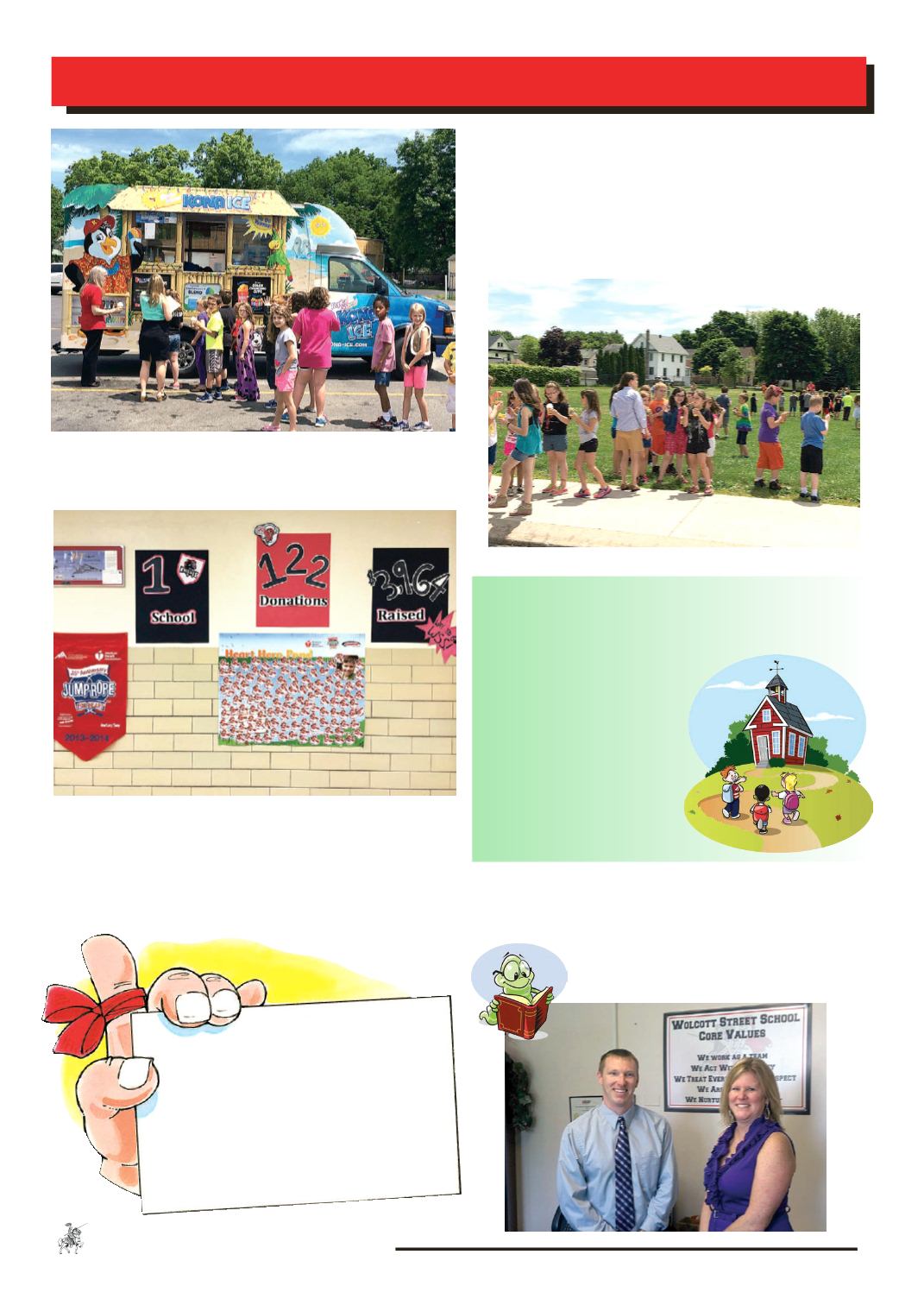 LEROYPENNYSAVER&NEWS - JULY 20, 2014
KnightlyNewsQuarterlyNewsletter
WolcottStreetWonders!
AllWolcott Street School students and staff enjoyed a chilly treat
during the lastweekof school! We thankourP.A.R.P. leaders,Mrs.
Michelle Cantabene andMrs. JenniferMcClurg, for providing the
school with such a fun experience! Thiswas a day that manywill
Pleasemarkyour calendars for our
Back toSchool event—OpenHouse!!!
OnSeptember 2nd from4:30p.m. to6:00 p.m.
our schoolwill be open for a visit
Therewill also be a character education show
beginning at 6:00 p.m. in our gymnasium to help
us kick off the school year!
Stayed tuned formore information!
Have a great summer and keep reading.
NATIONAL
WALKTOSCHOOLDAY
IS
OCTOBER 8,
2014
PLEASEPLANON
JOININGUS!
Our PE Department conducted their annual Jump Rope for Heart
fundraiser. A totalof122studentsdonatedmoney to thisgreatcause!
All togetherWSS students raised $3,964!
That's almost doubleofwhat they raised last year! Thanks for your
continued support of theAmericanHeartAssociation!