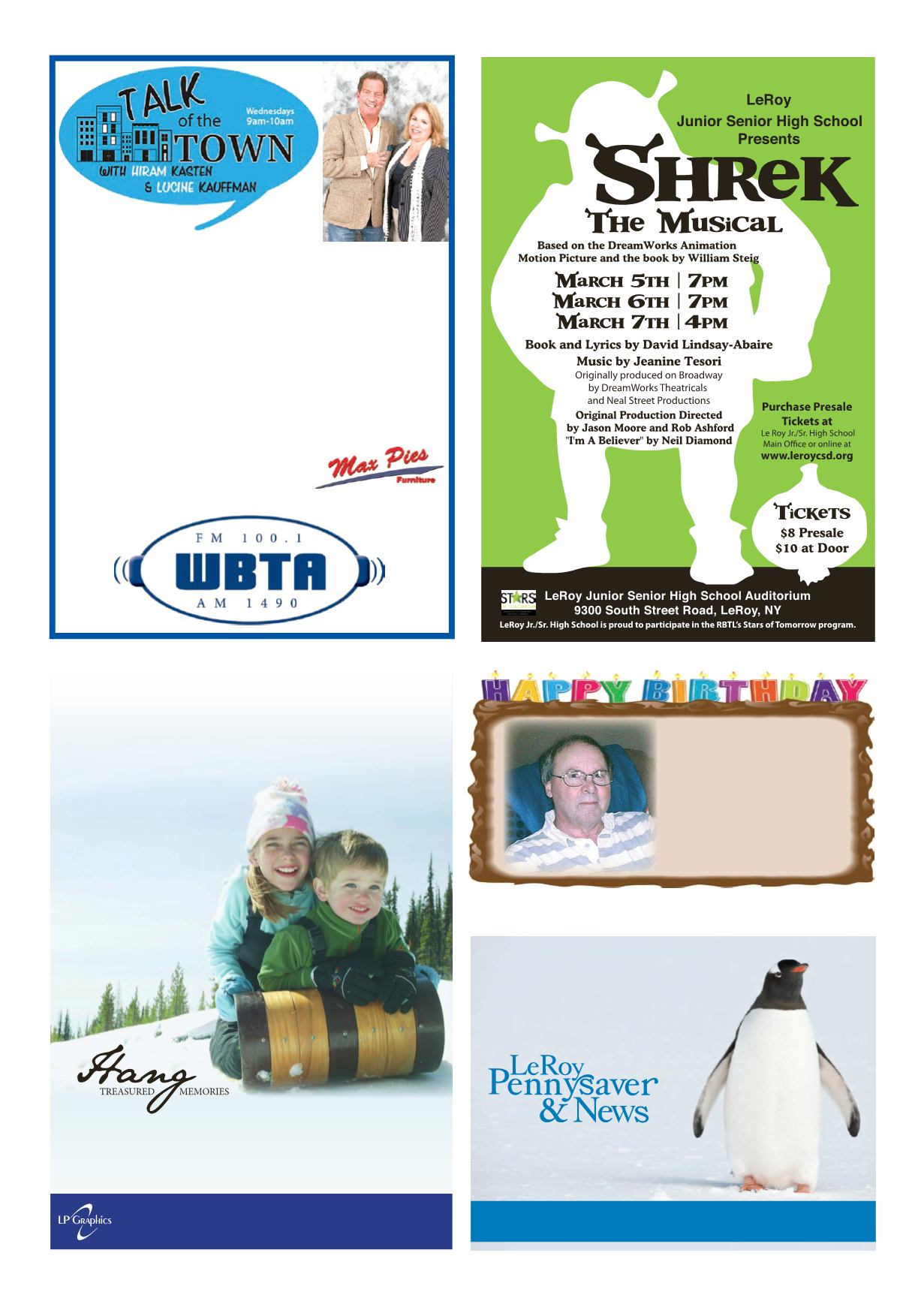 LEROYPENNYSAVER&NEWS -MARCH 1, 2015
Conversation about the arts and entertainment scene
inGeneseeCounty andWesternNewYork,
includinghigh schoolmusicals, theatre andmore.
A fun filled hour of information and bantering between
HiramKasten andLucineKauffman
Listen on theWBTA ap,
streamed on theweb or on
your radio atWBTAAM 1490
EveryWednesday at 9am – 10am
Grandpa
Love,
Hayden,
Madelyn
Landon, Kiley
andGabby
As crispas theday they weremade.
WE PRINT LARGE FORMAT
Our state-of-the-artwide format color printer allows
prints up to 42"widebyany length youdesire!
Get thosedigital
picture files off your
cameracards and
on to your walls!
1ChurchSt., LeRoy, NY14482
585.768.2201
Advertise •Classifieds •News •HelpWanted •CommunityCalendar
1ChurchSt., LeRoy, NY14482