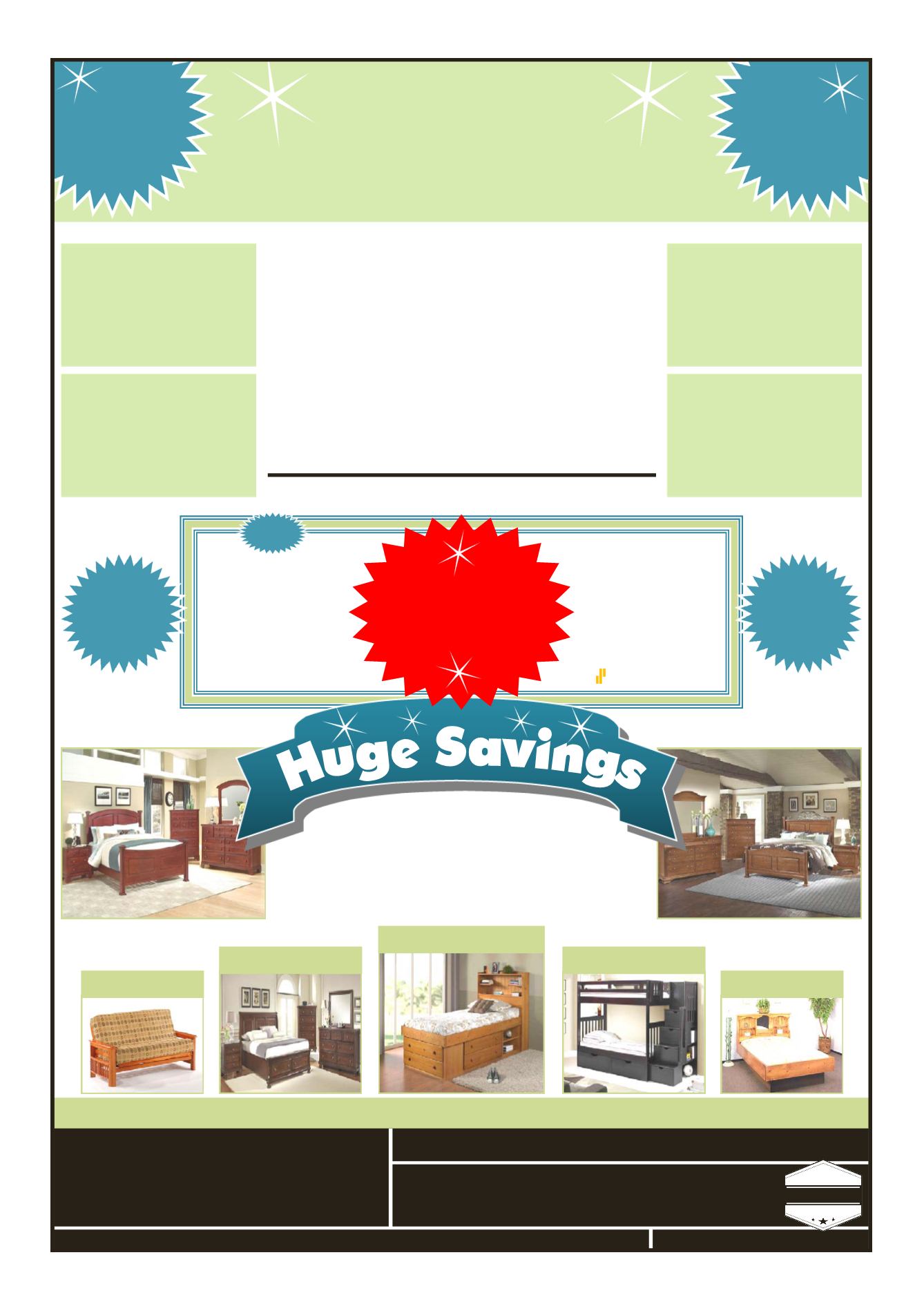 LEROYPENNYSAVER&NEWS -MARCH 1, 2015
*Mattresses sold in sets. See Store for details.
——————————————————————————————
YourOne Stop Sleep Shop Since 1974
Back SupporterMattresses - PressureRelievingMattresses
-AdjustableBeds - Bedroom Furniture - Kids Beds - Futons
-Waterbed Systems&Accessories
596 EastMain Street, Batavia
Non-Commission Sales Staff
[1]Available to qualified buyers.Minimum purchase required. Offer can not be combinedwith "The Sales TaxSpecial." See store for details.
†We pay "The Sales TaxSpecial" onpurchases of $300.00 pre-taxormore. Offer good throughMarch28, 2015. Prior sales excluded.
OPEN:Mon-Thurs. 10am-5:30pm| Fri. 10am-8pm | Sat. 10am-4pm| Sun. CLOSED