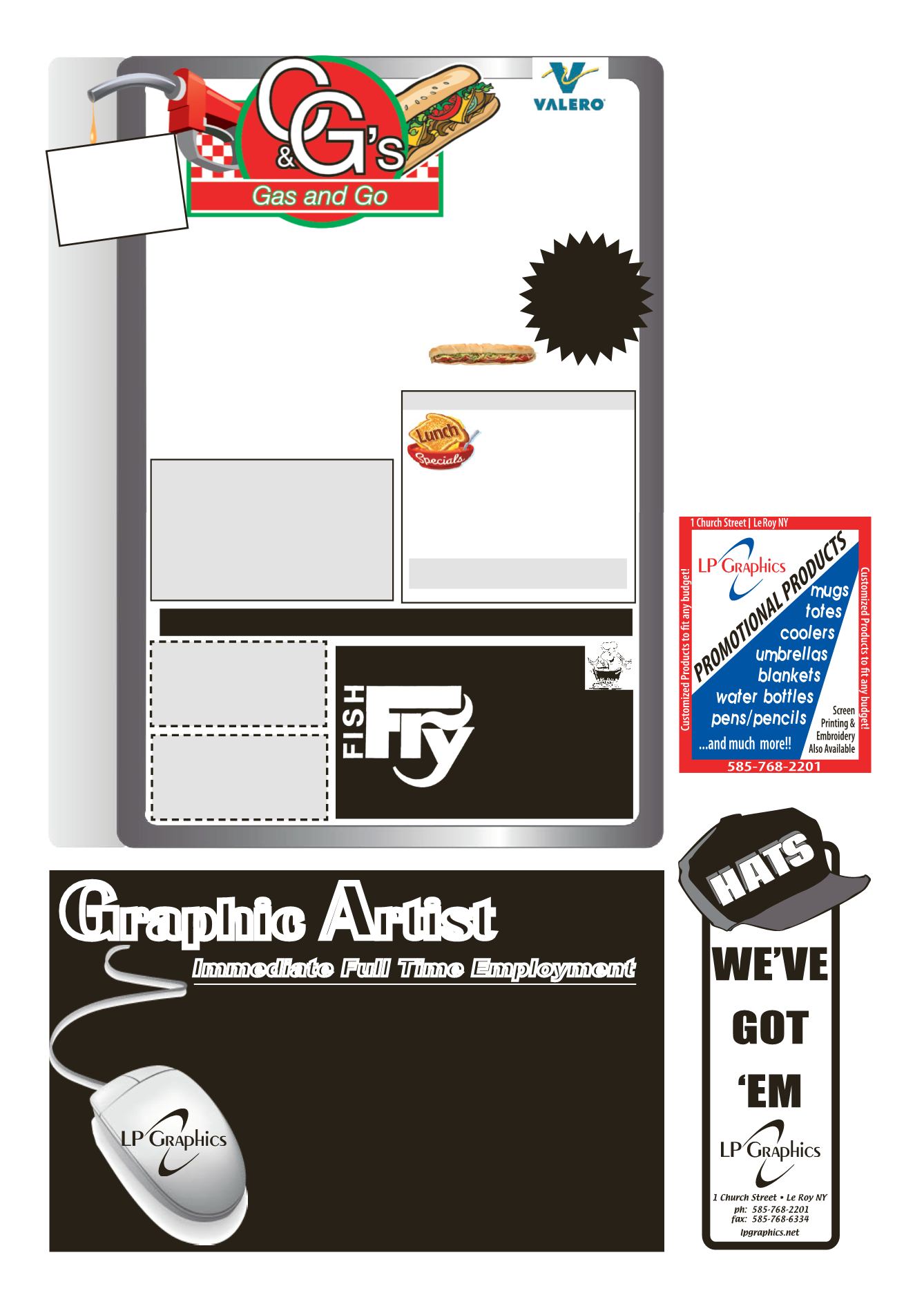 LEROYPENNYSAVER&NEWS -MARCH 1, 2015
ImmediateFull TimeEmployment
Adobe InDesign, Photoshopand Illustrator
WebGraphics (Dreamweaver, Muse) preferred.
Digital Printingexperienceaplus.
Associates degree ina related field aminimum.
Bachelors degree preferred.
Compensation basedon experience.
Benefits include: paid vacation, paidholidays, 401(k),
life insuranceandhealth insurance (contribution).
Supplemental insuranceavailable.
NoWalk InsPlease
Kimberly Lovett
NY, has been named Empire
8 Rookie of the Year for cross
country. Lovett, member of the
women'scrosscountry team,was
the top freshman finisher at the
E8 Conferencemeet at Saratoga
StateParkonNovember 1 as she
finished in21st placewith a time
of 19:11.0 for threemiles.
Shealsocompetedat theNCAA
Division III Atlantic Regional
race at Genesee Valley Park on
November 15 and finished in
133rd place with a 6-kilometer
time of 24:30.3. Lovett's best 6k
time in 2014 came on October
4 at the Geneseo Invitational at
LetchworthStatePark,whereshe
Lovett is a freshman physical
therapymajoratNazarethCollege.
Buy 1LargeCheesePizza
..................................$8.99
Get SecondLargeCheesePizza
.....................$5.00
Extra toppings $1.50.
NoCoupons, Please.
EARLY BIRD PIZZA SPECIAL!!
Sun. •Mon. •Tues. -LargeCheese - 16"
FRESHMADE TOORDER SUBS
ColdSub
......................$7.99
Hot Sub
.............................$8.99
MEAL DEAL
NoCoupons, Please
LargeCheesePizza&
12BuffaloWingsBone-in
CheckOut
Our GAS PRICE
5¢OFF
Every SUNDAY
NoCoupons, Please
Saturday& Sunday ONLY
SUPERSUBSPECIAL
(ColdSub)
Monday-Friday
$5.00
IncludesFountainDrink
Homemade Chili Available
ExpiresMarch 31st, 2015
ExpiresMarch31st, 2015
NotGoodWith Specials
FRIDAYS!
WithColeslaw, Fries,
Roll&Butter
ServedTil 7pm
Monday- StuffedPepperswith roll
Tuesday- ChickenTenderswithFries
Wednesday- GoulashwithRoll
Thursday- Mac&CheesewithRoll
All LunchesComeWith
16oz. FountainDrink!
*Menu Subject to change