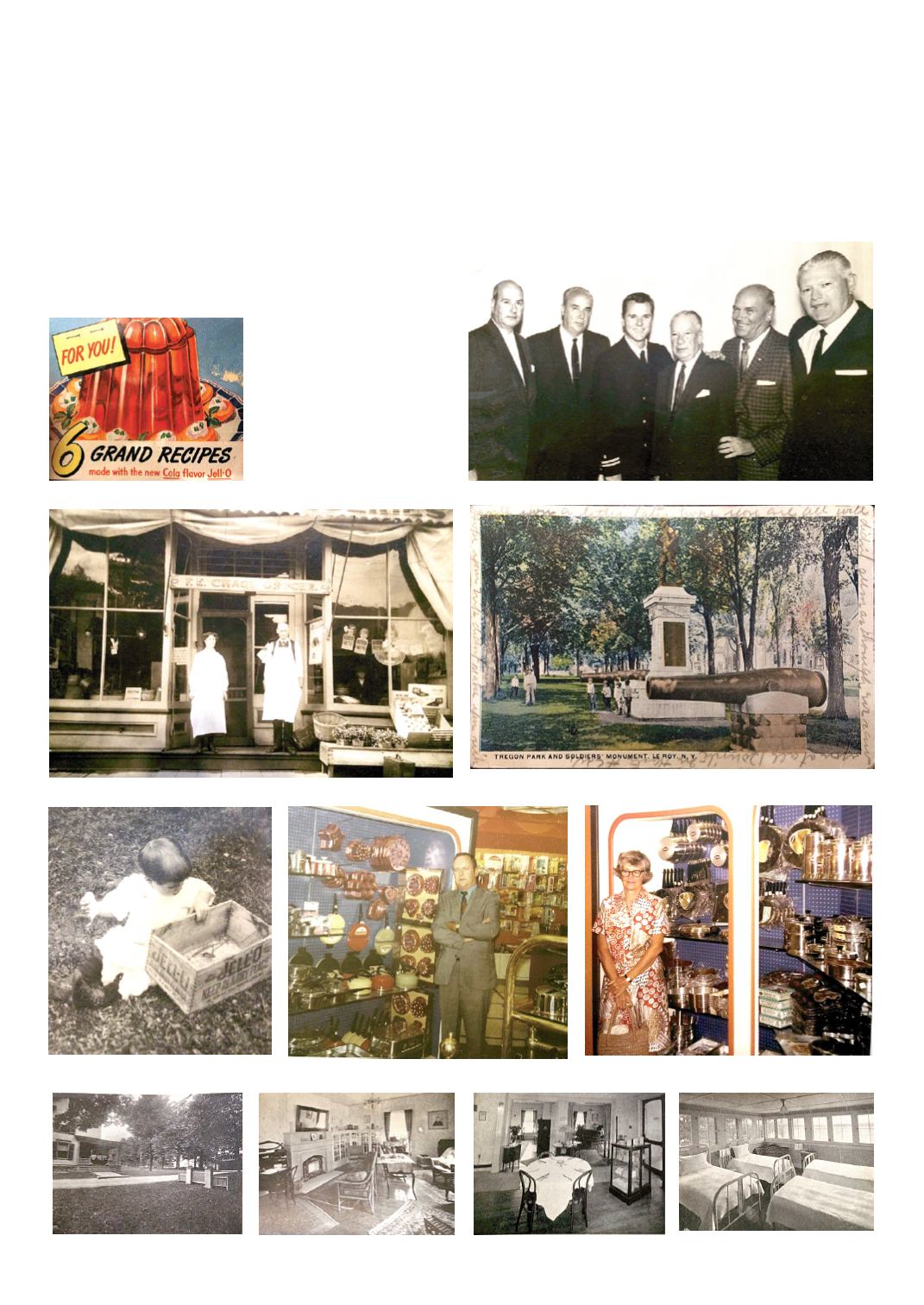 LEROYPENNYSAVER&NEWS -MARCH 1, 2015
Never KnowWhat I'll FindOn ebay
byLynneBelluscio
February 2015 - Cold night in
front of the pellet stove. Cats are
curledup inall thechairs.Television
reception terrible as usual. Can't
watch Antique Roadshow so am
surfing ebay for "interesting" stuff.
Bought a piece of red trans-
ferewarecirca1830 inmypattern
to add to my collection. Found
a used quilted jacket, but it was
thewrong size.Discovered some
LeRoy postcards that we didn't
have in the collection at theHis-
toricalSociety:Asetofblackand
whitepostcards of theMaryLew
Liked the sleeping porch pic-
ture.Tookachanceonapost card
of thecanonsonTrigonPark.Was
prettysurewedidn'thave it in the
collection. (Checked today, and
sure enough we didn't have this
postcard of the canons). Found
two snap shotsof either akitchen
utensil showor a storedisplay - -
not too sure which - - but there
were lots of Jell-Omolds in the
display. Suspect the photos are
from the 60s or 70s. Great pic-
ture of a little girl playingwith a
woodenJell-Oboxandaphotoof
agrocery storewith Jell-O ads in
Also a black and white photo
ofJackieCooperwithsomeJell-O
executives fromWhite Plains to
promoteCooper's televisionshow
"Hennesey" a drama comedy
Last year, I bought an empty
MaryLeeTea.
Canons.
Store.
Jell-OMolds.
Jell-OMolds.
Girlwith Jell-Obox.
Cola.
Cooper.
box of Cola flavored Jell-O. It
was inpretty toughshape. Found
what is probably a package in-
sert with recipes for Cola Jell-O
- cheese and apple cola salad -
don't think I'll try that.Can'twait