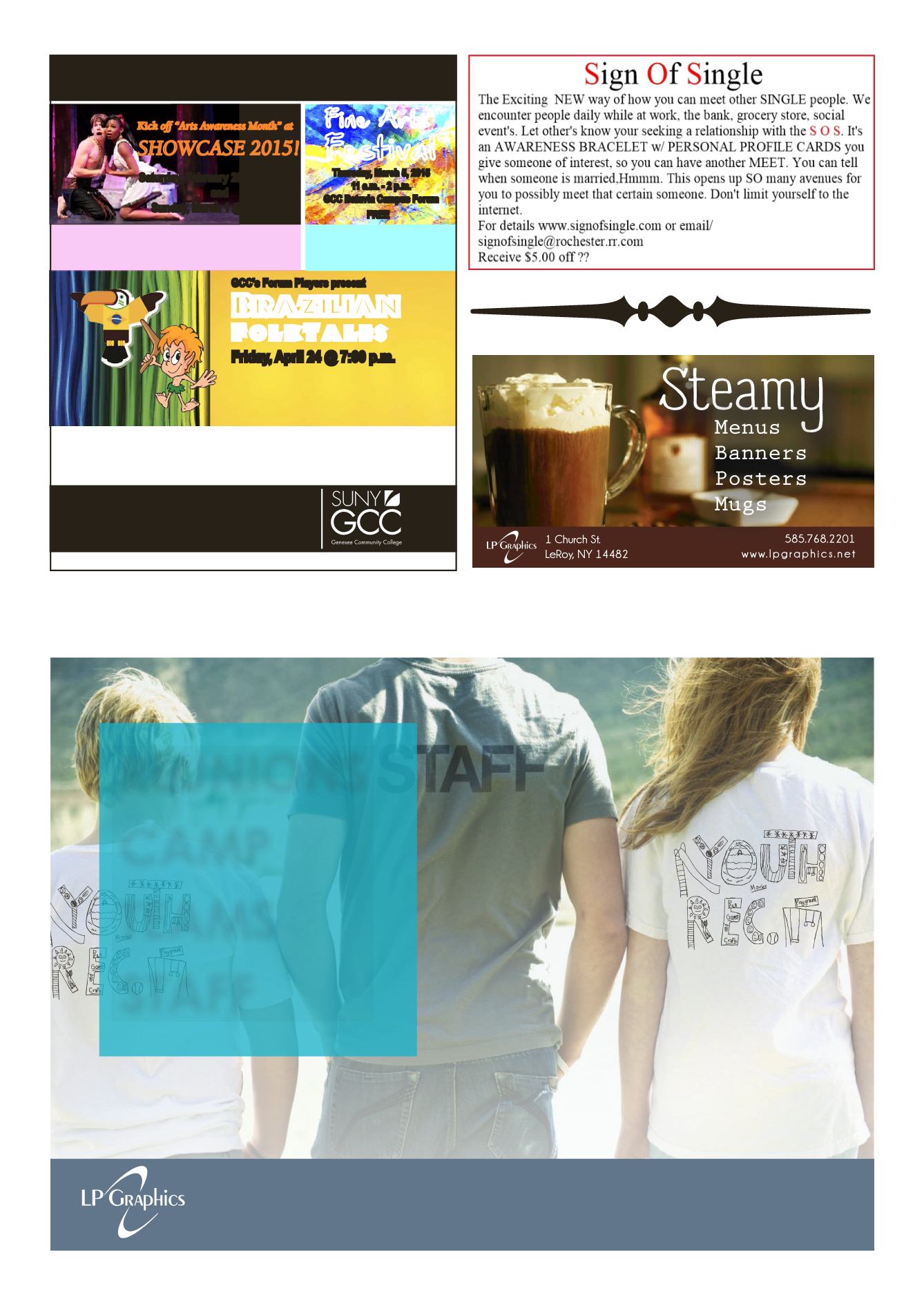 LEROYPENNYSAVER&NEWS - FEBRUARY 15, 2015
Gene
SEE
Center for theArts
OneCollegeRoad •Batavia, NY
GeneseeCommunityCollege isan equal opportunity/affirmative action institution.
Revel in theArtswithGCC
Kick off "Arts AwarenessMonth" at
SHOWCASE 2015!
Saturday, February 28@7:30p.m.
and
Sunday, March1@2:00p.m.
Amedleyof performing artsshowcasing the
varied talentsof GCCperformingartsstudents.
Enjoynumerousworkshops
anddemonstrations and
express your creativity.
Friday,April 24@ 7:00p.m.
GCC'sForumPlayerspresent
GCC'sForumPlayersTheatreEnsemblepresent
thechildren'sproduction featuring storiesof
enchantment withanimalsand tricksters
emanating theblendof Brazilian culture.
Get your nameonourmailing list!
Email:
Thursday, March 5, 2015
11 a.m. - 2p.m.
GCCBataviaCampusForum
FREE
1ChurchSt., LeRoy,NY14482
585.768.2201
.net
SCREEN PRINTING
REUNIONS
CAMP
TEAMS
STAFF