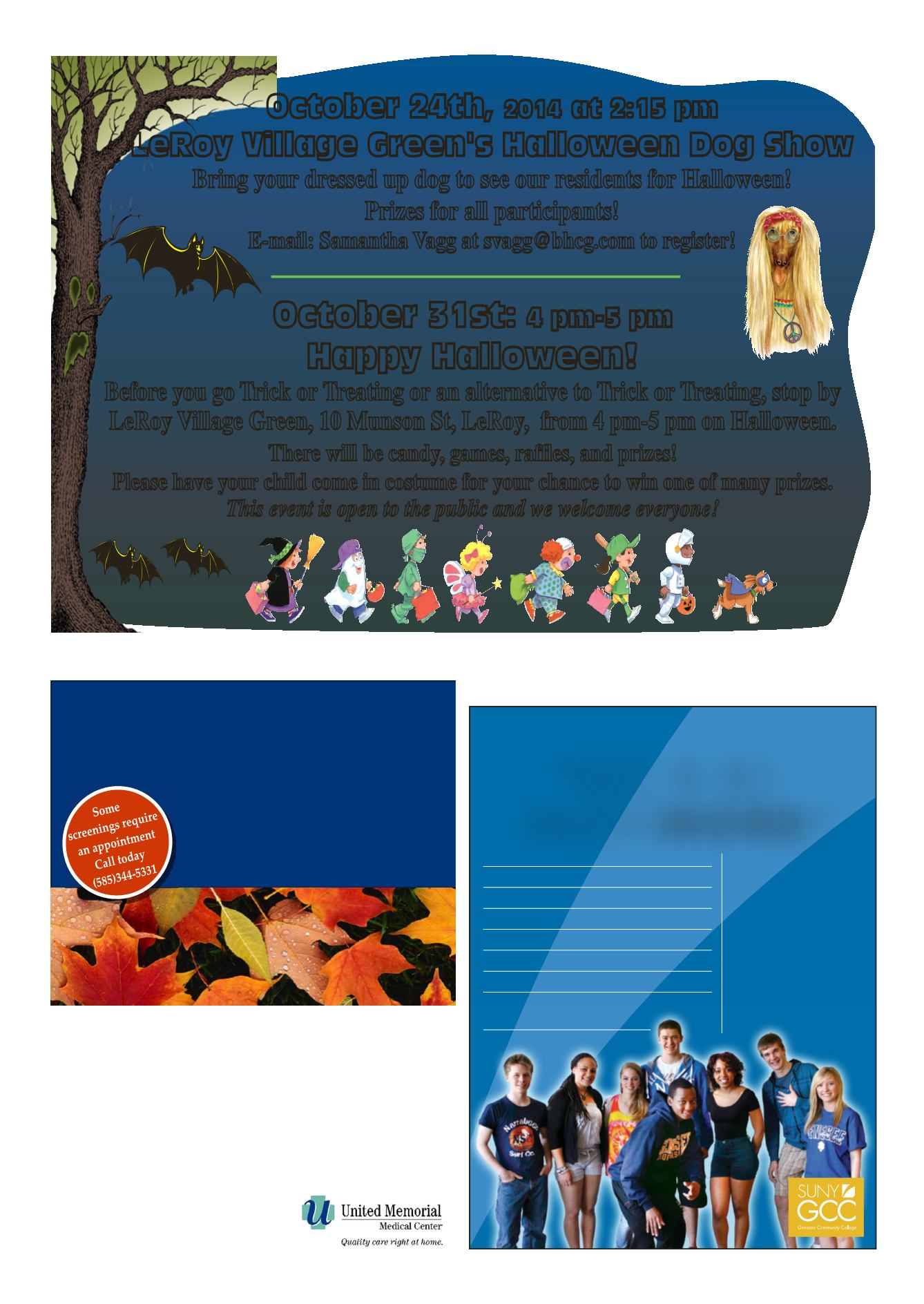 LEROYPENNYSAVER&NEWS -OCTOBER 19, 2014
LeRoyVillageGreen'sHalloweenDogShow
Bring yourdressedupdog to see our residents forHalloween!
Prizes for all participants!
E-mail: SamanthaVagg at
register!
Before yougoTrick orTreating or an alternative toTrickorTreating, stopby
LeRoyVillageGreen, 10MunsonSt, LeRoy, from 4pm-5pm onHalloween.
Therewill be candy, games, raffles, andprizes!
Pleasehave your child come in costume for your chance towin one ofmanyprizes.
This event is open to the public andwewelcome everyone!

-





genesee.edu/
openhouse
VisitGCConVeteransDayandfindoutwhy…
MORE
More than 60 degrees or certificates
Financial Aid / Scholarships
FREEGCC Student Services / Tutoring
College Village Student Housing offers
Genesee Community College
is an affirmative action/
equal opportunity institution