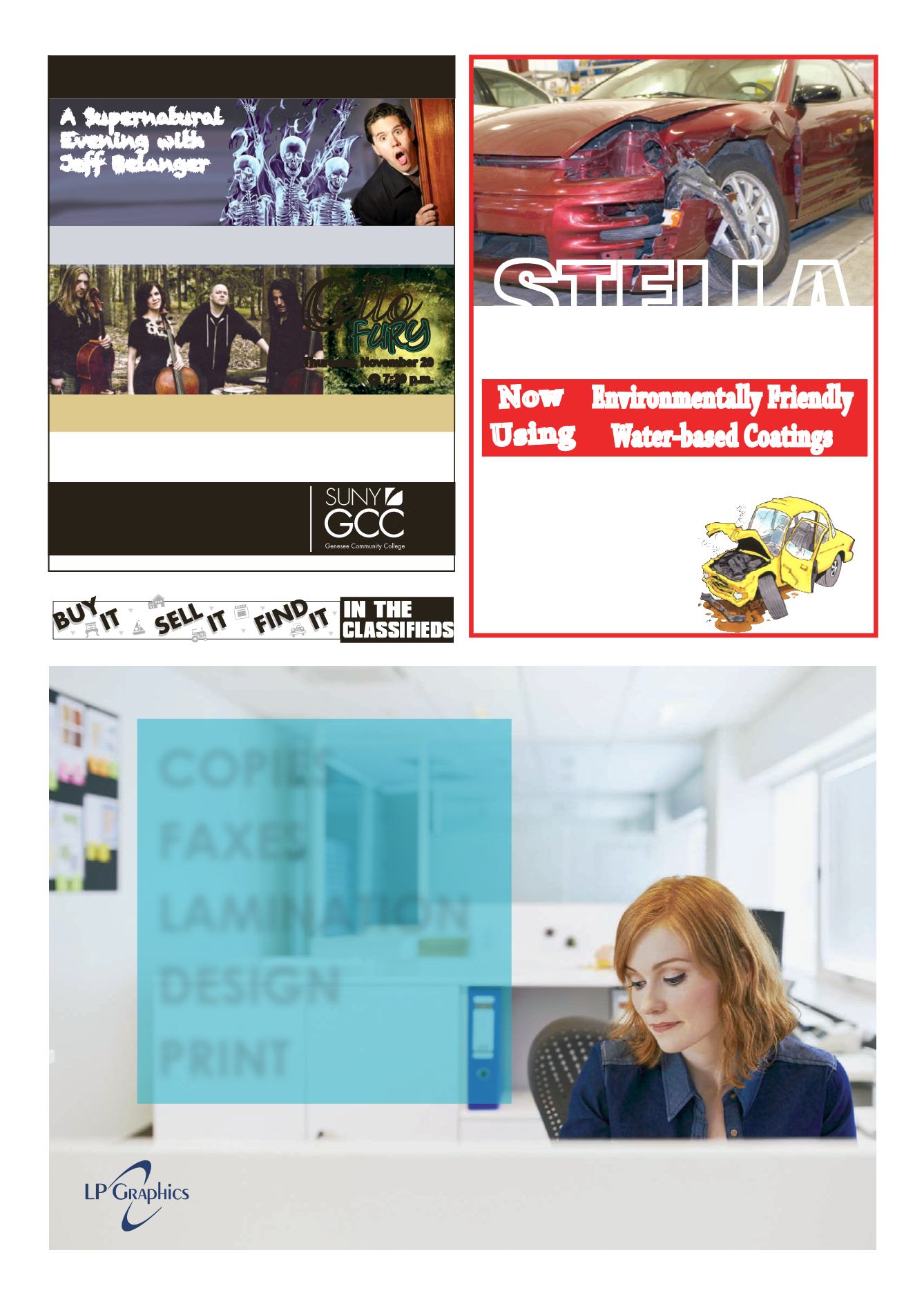 LEROYPENNYSAVER&NEWS -OCTOBER 19, 2014
Stuart Steiner Theatre
OneCollegeRoad •Batavia, NY
Ticket prices range$3 - $8
GeneseeCommunityCollege is an equal opportunity/affirmative action institution.
Friday, November 7
@ 7:30p.m.
Thursday, November 20
@7:30p.m.
Spend the eveningwith oneof theworld'smost visible andprolific
paranormal investigators. (Asign language interpreter will be provided.)
TWOGREATSHOWSat GCC inNovember
Feel the vitality and rhythmic drive as thisPittsburgh-based group
performs its high energy andoriginal, cross-genre compositions.
STELLA
CollisionService, Inc.
8375EastMainRd.
LeRoy,NY
768-7370
Environmentally Friendly
Water-based Coatings
CompleteAutoBodyRepair •GlassReplacement
24HourTowing •DowndraftPaintBooth
Now
Using
1ChurchSt., LeRoy, NY14482
585.768.2201
raphics.net
COPIES
FAXES
LAMINATION
DESIGN
PRINT