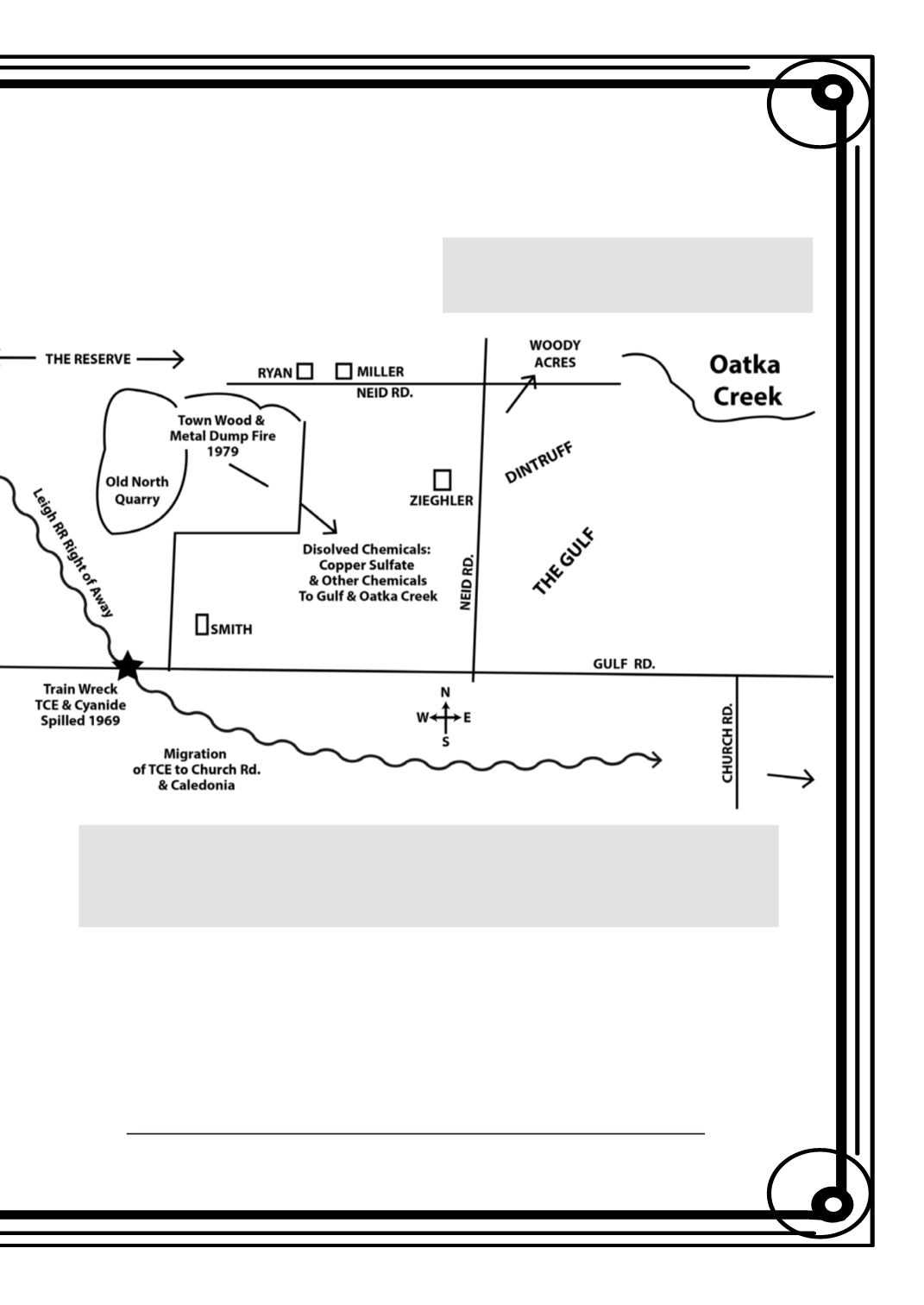 4. Mulchingof railroad tiesand concrete recycling can release creosote into theaquifer
andcauseundesirabledust andnoise in theneighborhood.Heavy trucks (manymore
than the 10-20 trucks/week as claimed) coulddestroyNeidRd. (at Town expense).
5. Fundshavebeencommitted topurchase thepropertyby theGeneseeFoundation
andadd theacreage to theReserveProperty (managedbyOatkaFishandGame)
andwill be kept forever wild.
Please HelpUsWith Your "No" Vote!
The residents of NeidRd., Gulf Rd., ChurchRd.,
Northwoods Sportmen's Club, our supporters.
October 21, 2014
at theTownHall • Noon to 8pm
We've Had EnoughOf This Quarry
and Its Sources Of Pollution!
LEROYPENNYSAVER&NEWS -OCTOBER 19, 2014