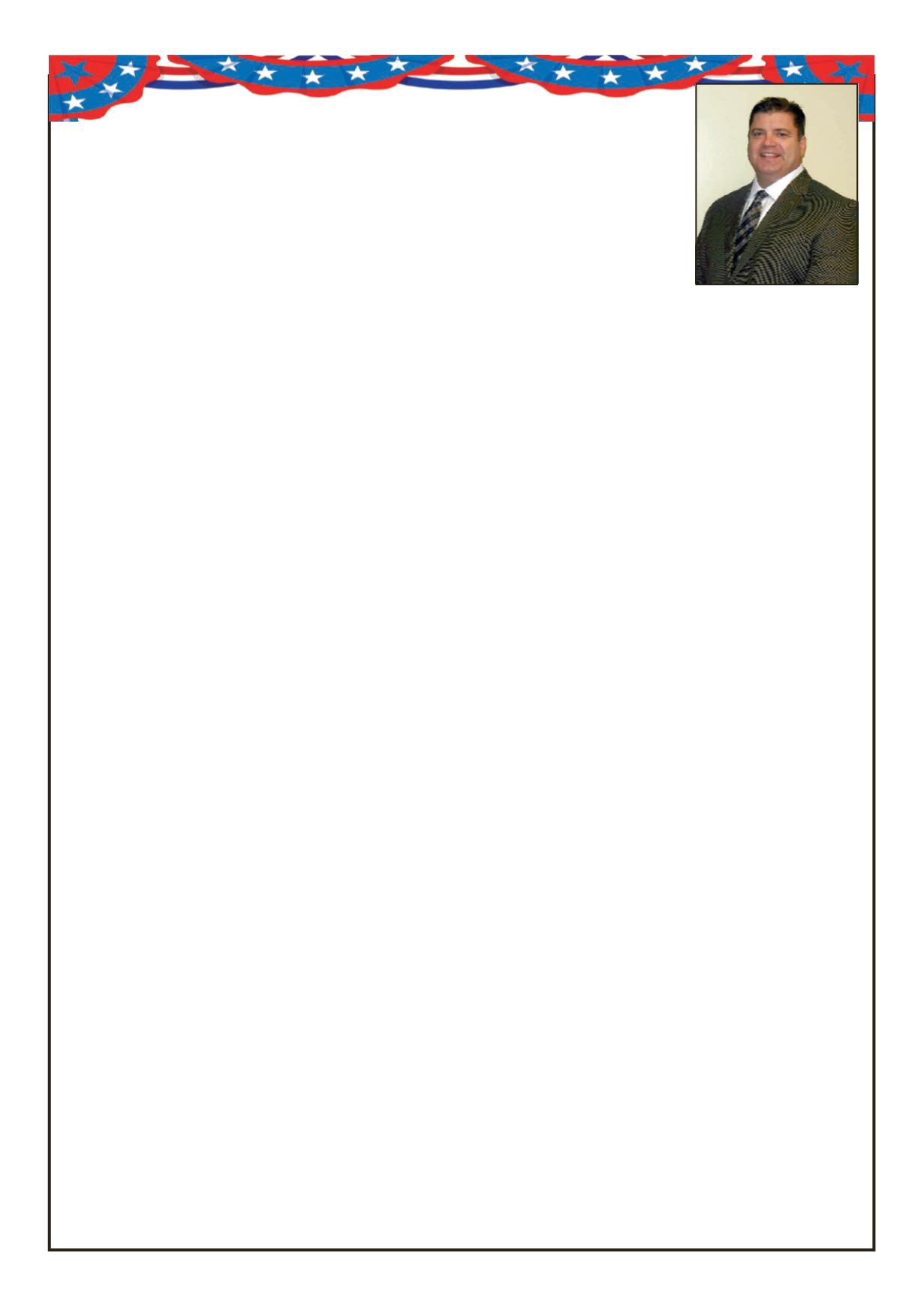 LE ROY PENNYSAVER & NEWS - MARCH 9, 2014
Fellow Le Royans, hello my name is Bill Kettle and I'm running for Village Trustee.
I want to take this opportunity to reach out to you to give you some insight on who I am and why I'm
running for Village Trustee.
BACKGROUND
To begin, I've been a lifetime resident of Le Roy, with the exception of a post college 3 year career move
to Michigan (1991 -1994). I am a 1986 Graduate of Le Roy Central High School and received my BA from
the State University of New York at Buffalo.
My wife, Laura (Pursel) Kettle and I have been married for 17 years. Laura is a middle school counselor at Perry Middle School. We have
2 boys, Ryan 13 (Le Roy JR High) Andrew 10 (WSS Elementary). I've lived on South Street pretty much all of my life and purchased my
childhood home in 2006. Since then Laura and I have been raising our children in the very same home where I was raised.
Serving as Village Trustee
Over the last several years I've been growingly concerned about the number of vacant businesses on Main Street. When you combine this
increasing trend of open store fronts along with the growing number of vacant/abandoned homes that exist throughout the village I fear that
we are starting to lose some of our charm of being the attractive community that we need to be in order to promote the continued growth of
our Village and our tax base.
I consider our Main Street as the
"Greeting card"
of not only our Village but also our Town as a whole. I take pride, as I'm sure you do
in our high quality education, family atmosphere and the terrific services that exist in Le Roy.
I believe we need to evaluate best practices and look for ideas on how to "right size" or "repurpose" our Main Street in order to maximize
the amount of different services we can provide. Le Roy is lucky to have a lot of great volunteer organizations including the Moose, The
Knights of Columbus and the Le Roy Business Council. If elected, I would like to form a Main Street Property Owner/Business Owner
association to interact with these and other organizations to help open up lines of communication to promote not only our business endeavors
but also ways in which we can attract new services to offer Le Royans and other surrounding communities. I believe we need this type of
communication in order to develop a strategic plan to cultivate ideas that translate into new businesses on Main Street.
As a property and small business owner on Main Street I am willing to create this association as your Village Trustee. As your Village
Trustee and fellow Village resident I'm also willing to work with mortgage lenders, landlords, investors and other organizations on ideas as
to how we can get these unoccupied, distressed residential houses back in shape and suitable for productive hard working Le Royans to call
I also believe we must take stock in the many architectural assets that we already have in place that could be used to
"show case"
Village as the picturesque beautiful place that is sometimes referred to as a "Norman Rockwell" picture.
When you look at our Historic Main Street buildings, our Post Office, our Churches, the Woodward Memorial Library, the Wolcott Street
School, to the Oatka Creek running through our Village, we have what many small town American Villages want! We have what many com-
munities are trying to rebuild and replicate.
I believe we need to utilize the Oatka Creek as a draw to attract people to Le Roy and to add to the enjoyment of our residents. What would
it take to bring back ice-skating to the creek? What would it take to have a boat regatta during Oatka Fest? To go back to the Norman Rock-
well reference, "Can you picture kids, families skating on the Creek with a vibrant downtown Main Street with diverse services to offer?" I
can! "Can you picture families and various local organizations competing in teams in a boat regatta during Oatka Fest?" I can!
With this return to a prosperous village I can also see an uptick in community spirit that would not only promote growth but also a renewed
interest in our residents to participate in our mutual success!
As I've stated to many people during my campaign, Le Roy is a great place to live and raise your family. I've met and become friends with
many families over the years and regardless if they are families that have been in Le Roy for multiple generations or new Le Roy residents,
like my parents were, we are all Le Royans who share the common values of living in a safe, friendly, family oriented community where our
children can receive a quality education. It's the sharing and shaping of these ideals that make up the lifeblood of our community to move
more vibrant and prosperous Le Roy!
On March 18th, I hope you take the time to vote and when you do please set aside your Political Party affiliation and take into consider-
ation what it means to you to see the Village of Le Roy prosper and become an even better place to live for not only our generation but for
generations to come. If you do, you can be assured that I will keep an open mind and consider all sides in order to make a sound decision that
is in the best interest of the Village of Le Roy.
I had the privilege of being raised in the Village of Le Roy and blessed to become a husband and father raising our own children in the
Village of Le Roy. I will put forth 100% effort to ensure that your family and future generations have the same or better benefits of living in
the Village of Le Roy as my family has received.
I thank you for your time and would truly appreciate your support on March 18th.
Bill Kettle – This letter was paid for by the Kettle Family