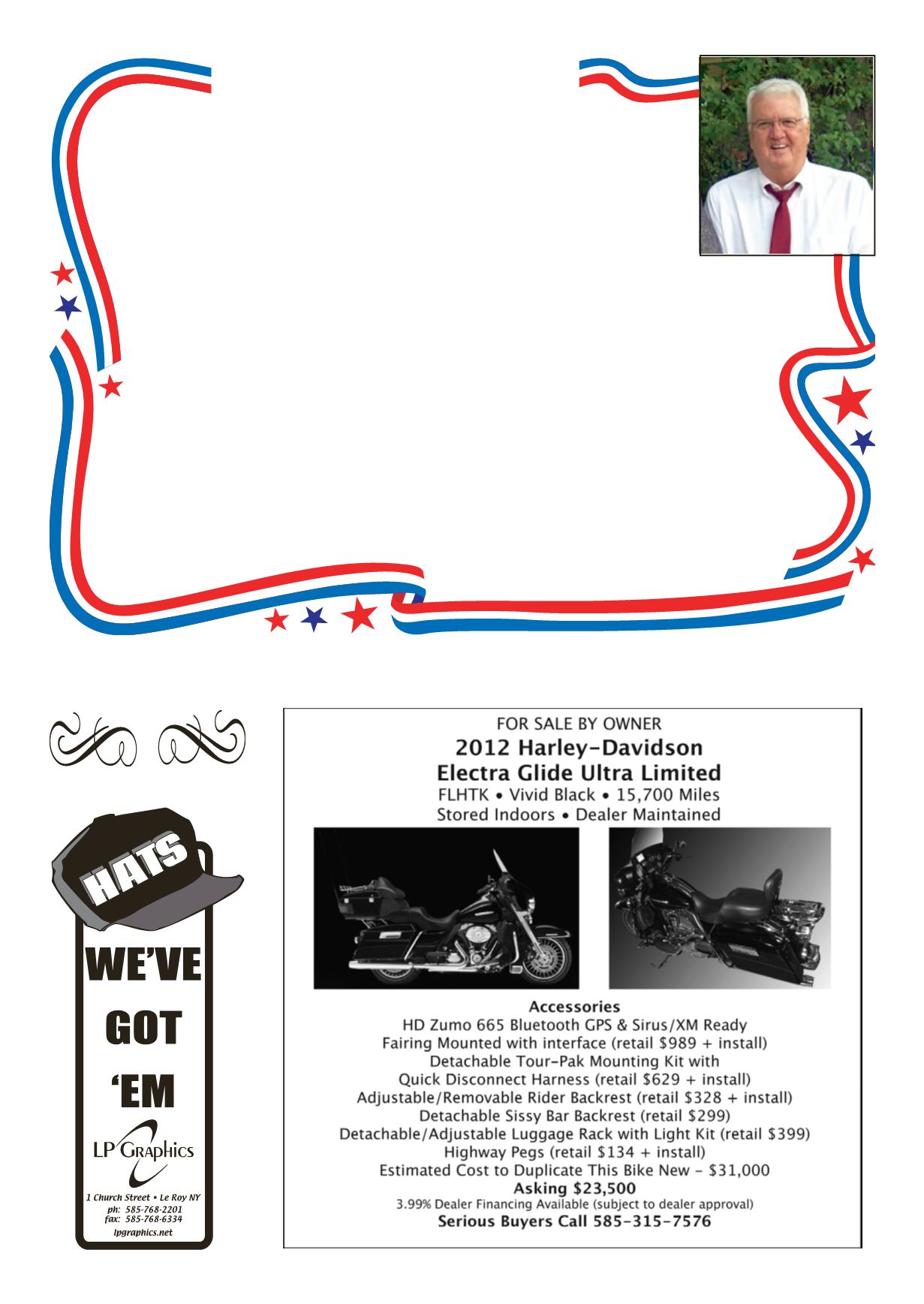 LE ROY PENNYSAVER & NEWS - MARCH 9, 2014
I have served nearly six years as a Village Trustee over the past decade, the last two as Deputy Mayor.
As such, I have a record, one that I am proud of, stand by, and wish to clarify for you over the next few
weeks as I ask for your support to continue as Village Trustee - Principles behind Rezoning and Planned
existing
neighborhood residents, I oppose the rezoning of
ANY
ANYWHERE
in the Village without, at the very least, significant safeguards (e.g. buffer areas) to existing
property values. I do so for some very logical ethical, legal and economic reasons.
do not
justify the means." Local government, unlike that which currently exists in Washington, D.C.,
should not be in the business of picking winners and losers. I will not sacrifice the rights of existing property owners,
who in good faith have invested in a Village location with a set of expectations, for the latest developmental interests,
without at least safeguarding those original investments. After all, what is the purpose behind zoning? Like its intent,
I will protect the folks!
3. Locating a PUD in a R-1 zone clearly violates the spirit and intent of both Village and Town Comprehensive Plans
that call for maintaining the existing character of village neighborhoods and New York State legislation prohibiting
spot-zoning (which is why current village PUD zones are located in a predominately commercial area at West Main
4. According to recent census data, we have over 30 vacant houses in our community, a large percentage of Village
housing is rental, and our
population has decreased significantly
over the last decade. Additionally, basic municipal
economics teaches us that residential uses require the most public services, are actually a drain on the local tax base,
and are responsible for the higher tax burden associated with the Village. As such, our focus should be on
main-
taining
existing
growing
commercial
appropriate Village zones. This will be my priority during my next term!
When it comes to such important decisions as rezoning, LeRoyans can rest assured that I will apply principled logic,
principled sound economics and principled values in protecting the interests of
all
BOB TAYLOR
PRINCIPLED LEADERSHIP
Vote March 18th - Village Hall • Row B - Re-elect Trustee