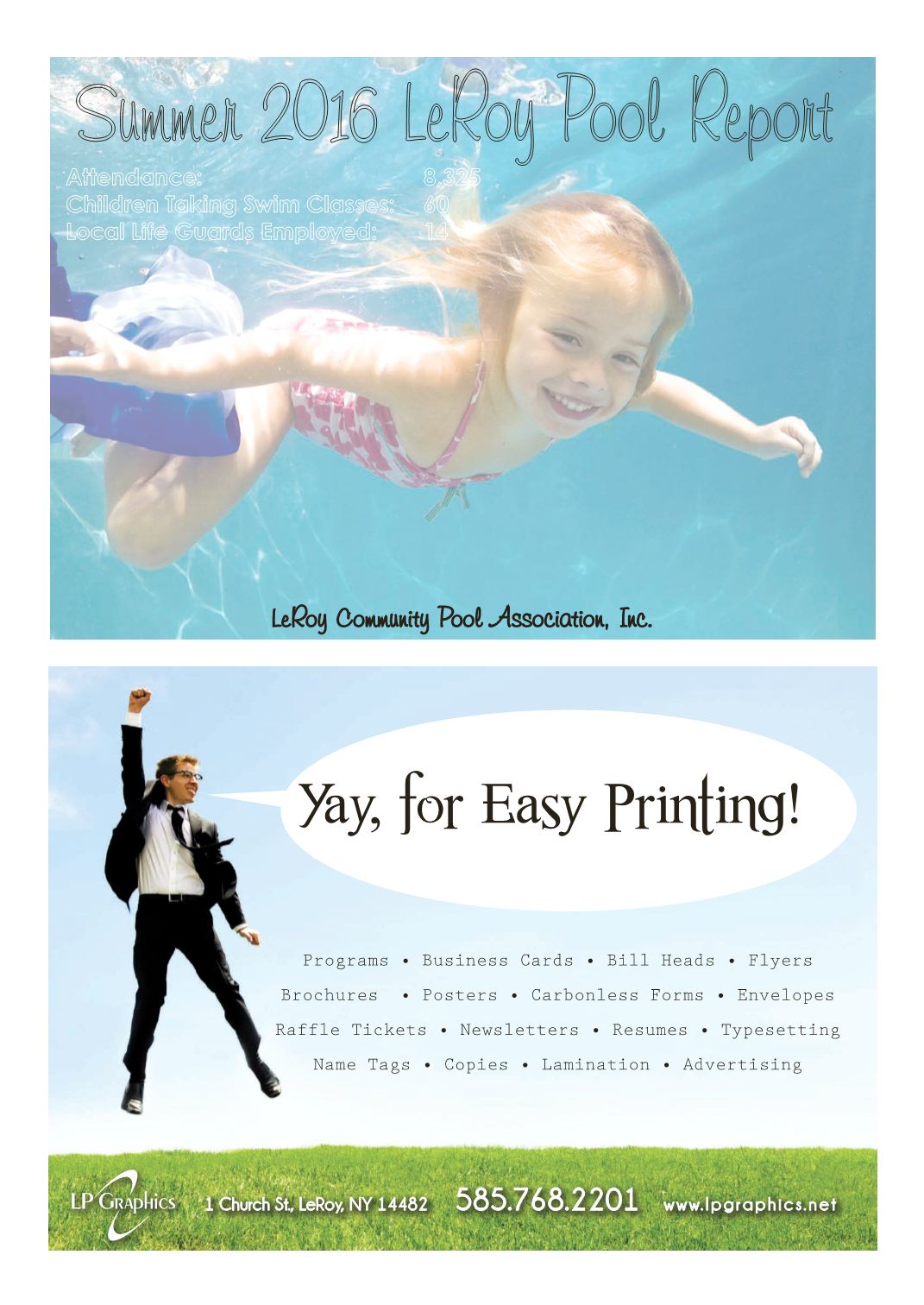 LEROYPENNYSAVER&NEWS - SEPTEMBER 4, 2016
Summer 2016 LeRoy Pool Report
Attendance:
8,325
Children Taking SwimClasses: 60
Local LifeGuards Employed:
14
Gratitude to LindaRiderGolf Tournament Committee,
ChickenBBQgroup, LeRoyMoose, LeRoyRotary, TompkinsBankofCastile, The TriOatkaCommittee,
VicBlood Foundation, individual donors andvolunteerworkers for supportingpool improvements.
Special recognition toour incredibleDirectorof Recreation, JacalynWhiting, thehighenergygroup
of fund raisers ledbyAmyVanderhoff andKarenSamisaswell asCraigBarnesof LeRoyMoosewho
performed 350hours of volunteer labor.
Next fund raiser is theHalloweenCostumeParty, Saturdayevening,October29at LeRoyMooseClub.
Open to thepublic.
LeRoy Community Pool Association, Inc.