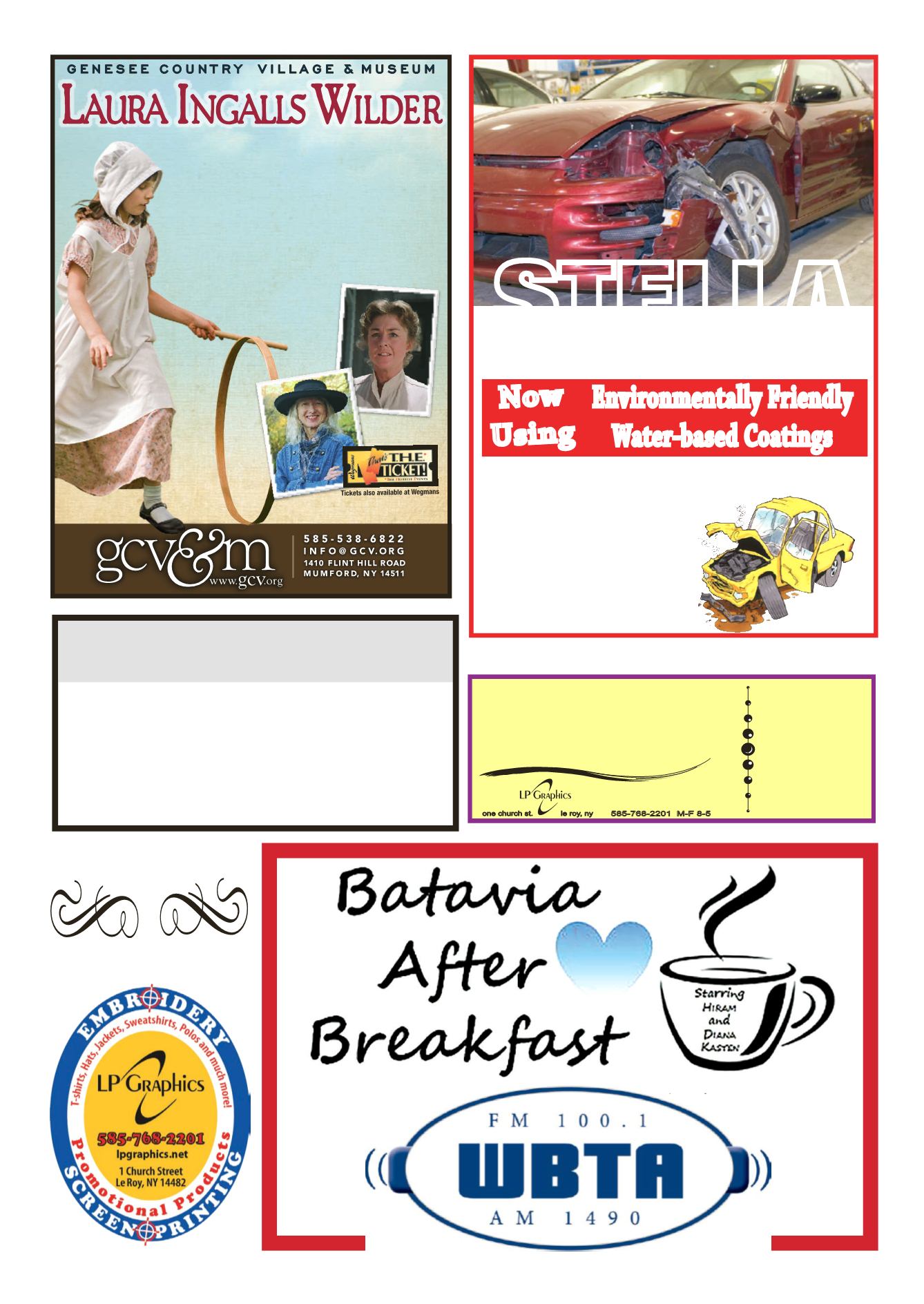 LEROYPENNYSAVER&NEWS - JULY 26, 2015
STELLA
CollisionService, Inc.
8375EastMainRd.
LeRoy,NY
768-7370
Environmentally Friendly
Water-based Coatings
CompleteAutoBodyRepair •GlassReplacement
24HourTowing •DowndraftPaintBooth
Now
Using
Enjoy dozens of hands-on activities likewhite-washing,
churning butter, playing 19th-century games and
making a handkerchief doll.
by Hersha Parady - "Mrs. Alice Garvey"on the
TV series,AND celebrated illustrator of My First
Little House, Renee Graef.
gcvm LIW LEROYPennysver 2015.indd 1
ALLWORKMANSHIP GUARANTEED • INSURED
297-9097 • 768-7737
• InteriorPainting
• Plaster/LathRestoration
•Drywall&DrywallRepair
•TextureRemoval
• Floors Stripped
&Refinished
•OldCeilings&Walls
MadeLikeNew!
MikeDarby'sPatch&Paint
one church st. le roy, ny
one church st. le roy, ny