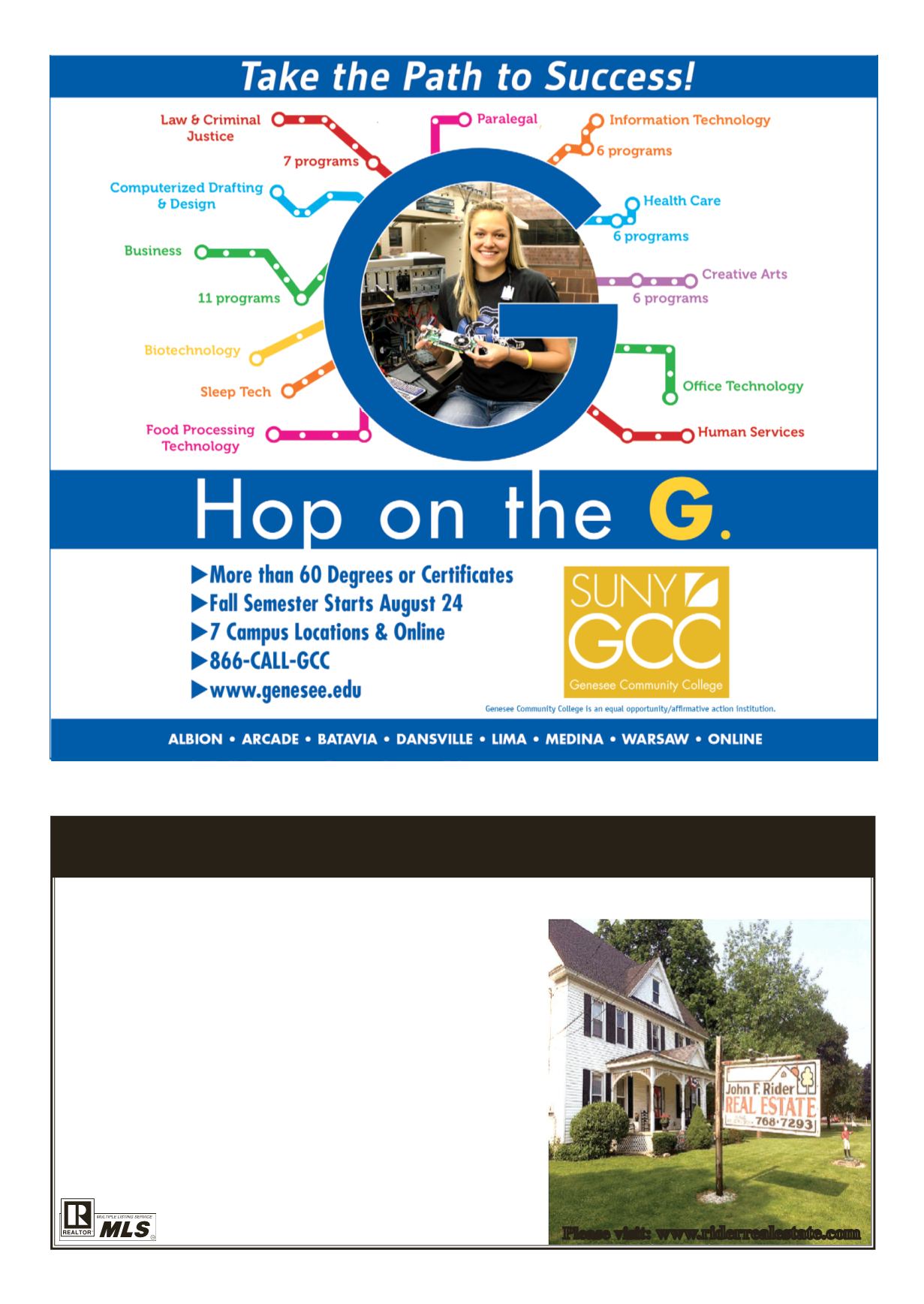 LEROYPENNYSAVER&NEWS - JULY 26, 2015
WEARE INNEEDOFYOURLISTINGS!
"We havemany clients looking for their perfect home, call us today!"
Rider Real Estate
is the oldest, most established real estate agency in the LeRoy
area. Proudly servingLeRoy and the surrounding communities for 53 years.
Our experience in the industrymakesRiderReal Estate the best choice in realtors.
We know that buying or selling a home is a huge decision, andwewant tomake it
as easyaspossible for you.RiderRealEstatehas a simplebusinessphilosophy, "Be
Fair andHonest."Whether you're looking to buy or sell your home, we can help.
Please call Rider Real estate today,
we'd love toearn your business 768-7293
Call: JohnRider, LicensedReal EstateBroker
JoAnnSnyder, GregRogers,Assoc. Brokers;
StevenRider,HowardHotze, LicensedReal EstateAgents
8130E. MainSt. Road, LeRoy
Please visit:
Not the biggest, just the best.