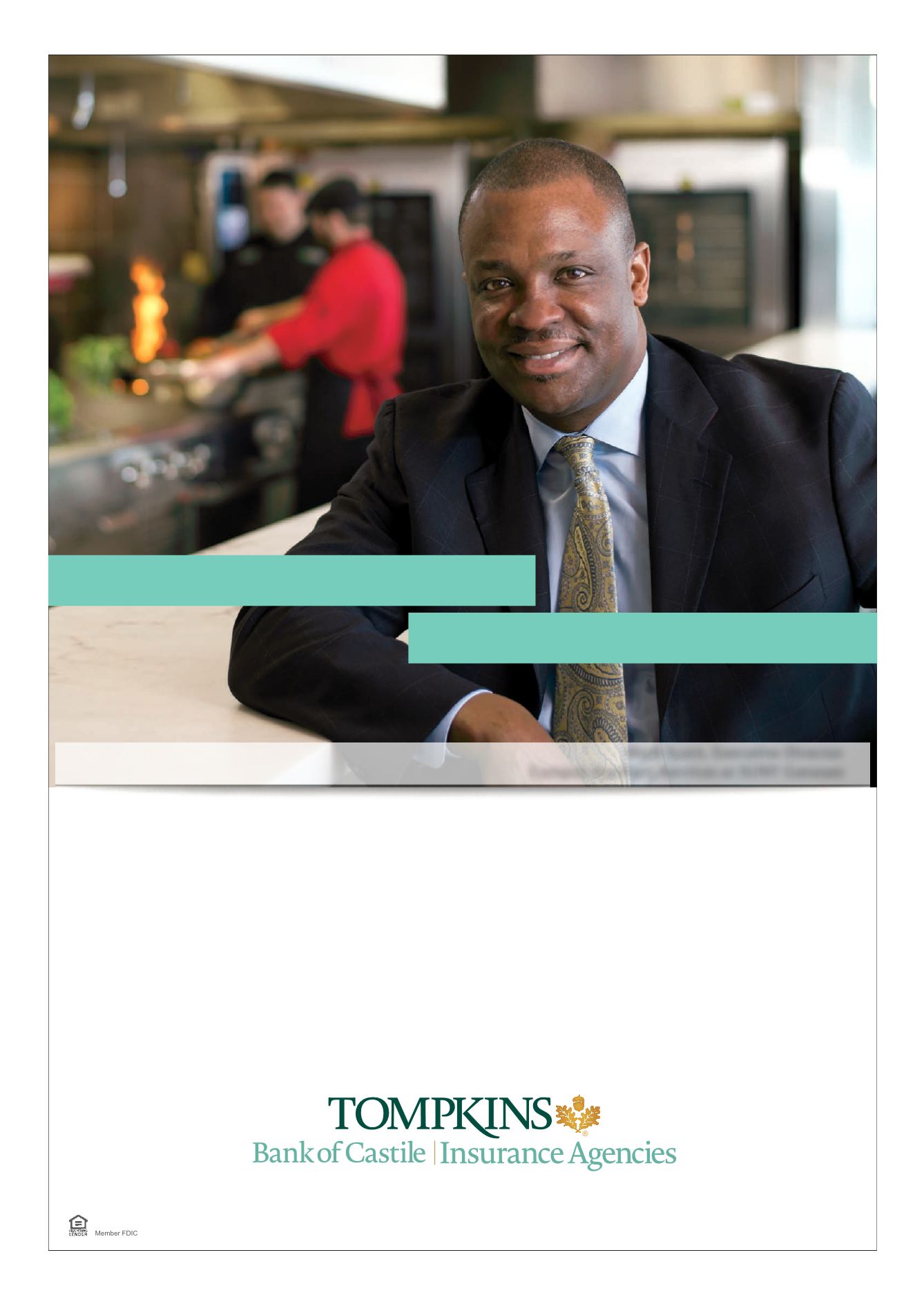 LE ROY PENNYSAVER & NEWS - MARCH 22, 2015
As the Executive Director of Campus Auxiliary Services at SUNY Geneseo, Mark Scott manages student services
ranging from dining, to vending, to transportation services.
"We have to be ready to take advantage of new opportunities," says Mark. "But our previous financial partner
wasn't paying attention to us."
With Tompkins Insurance Agencies, Mark found the responsiveness he needed. As a result, he switched his
banking to Tompkins Bank of Castile, too.
"We can get immediate answers from them," he says. "Tompkins will even bring us
change when we need it. What bank on the planet does that?"
Learn how Tompkins Bank of Castile and Tompkins Insurance Agencies can help your business thrive.
Contact your local branch, or visit BankofCastile.com. or TompkinsIns.com.
Mark Scott, Executive Director
Campus Auxiliary Services at SUNY Geneseo
A local college's on-campus services.
A local bank to help themthrive.
Insuranceand InvestmentproductsarenotFDIC insured,notBankguaranteedandmay losevalue.
Locally focused. A world of possibilities.