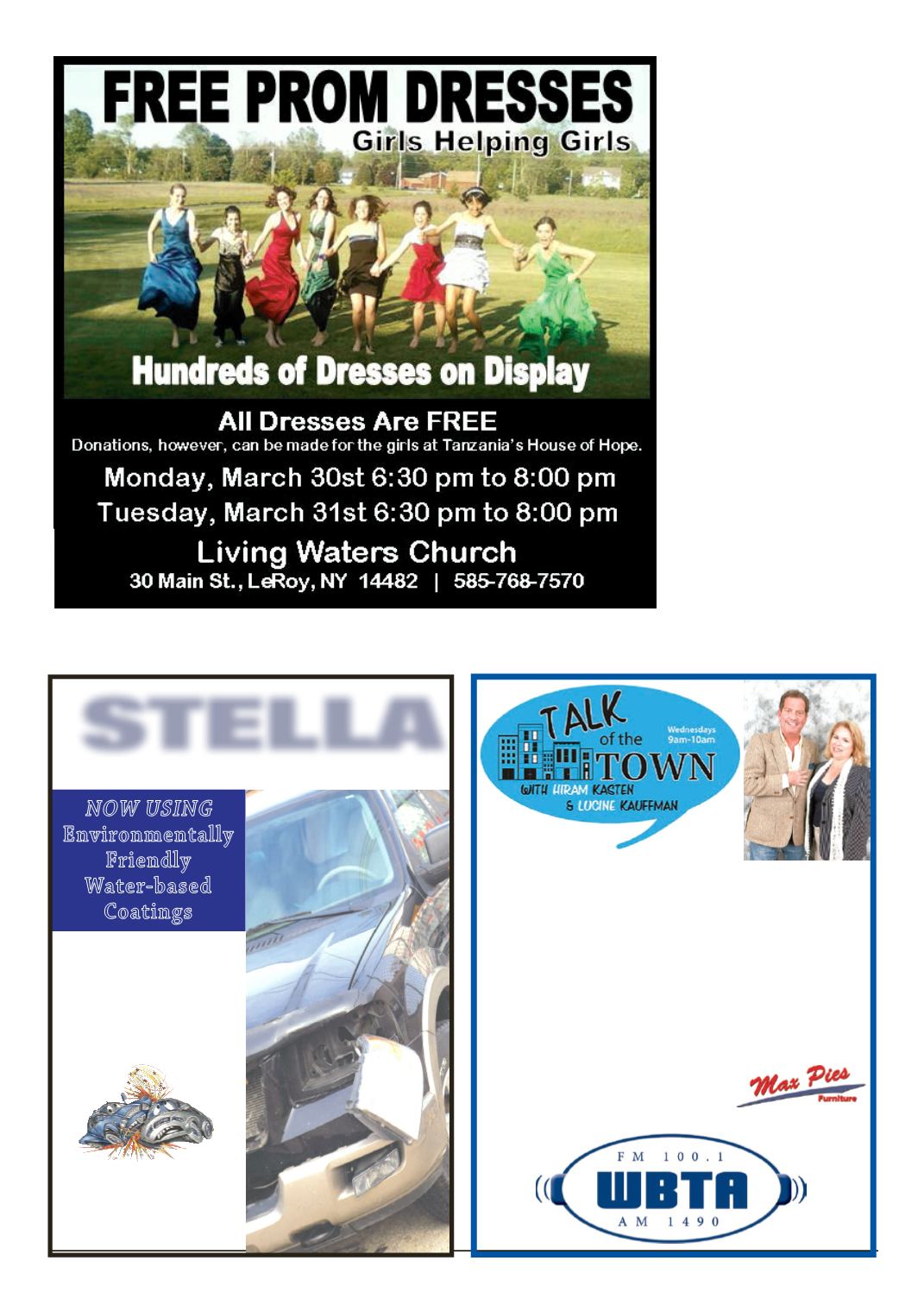 LE ROY PENNYSAVER & NEWS - MARCH 22, 2015
Scott Chauncey
Carly Lauricella
from Le Roy, SUNY Geneseo
students, were among those pre-
senting commitments to action to
address global challenges at the
2015 Clinton Global Initiative
University meeting at the Univer-
President Clinton and Chelsea
Clinton hosted the eighth annual
CGI U meeting at the University
of Miami, which brought togeth-
er more than 1,000 innovative
student leaders from around the
world to present "commitments
to action" in five focus areas:
education, environment and cli-
mate change, peace and human
rights, poverty alleviation and
public health. They also heard
from experts in various fields,
brainstormed ideas, shared best
practices and formed partnerships
in developing and advancing
solutions to some of the world's
most pressing challenges.
The students submitted pro-
posals to present at the meeting
through Geneseo's Center for
Inquiry, Discovery and Devel-
Conversation about the arts and entertainment scene
in Genesee County and Western New York,
including high school musicals, theatre and more.
A fun filled hour of information and bantering between
Hiram Kasten and Lucine Kauffman
Listen on the WBTA ap,
streamed on the web or on
your radio at WBTA AM 1490
Every Wednesday at 9 am – 10 am
Collision Service, Inc.
STELLA
Complete
Auto Body Repair
Glass Replacement
24 Hour Towing
Downdraft Paint Booth
Computer Estimating
8375 East Main Rd.
Le Roy, NY
768-7370
NOW USING
Environmentally
Friendly
Water-based
Coatings