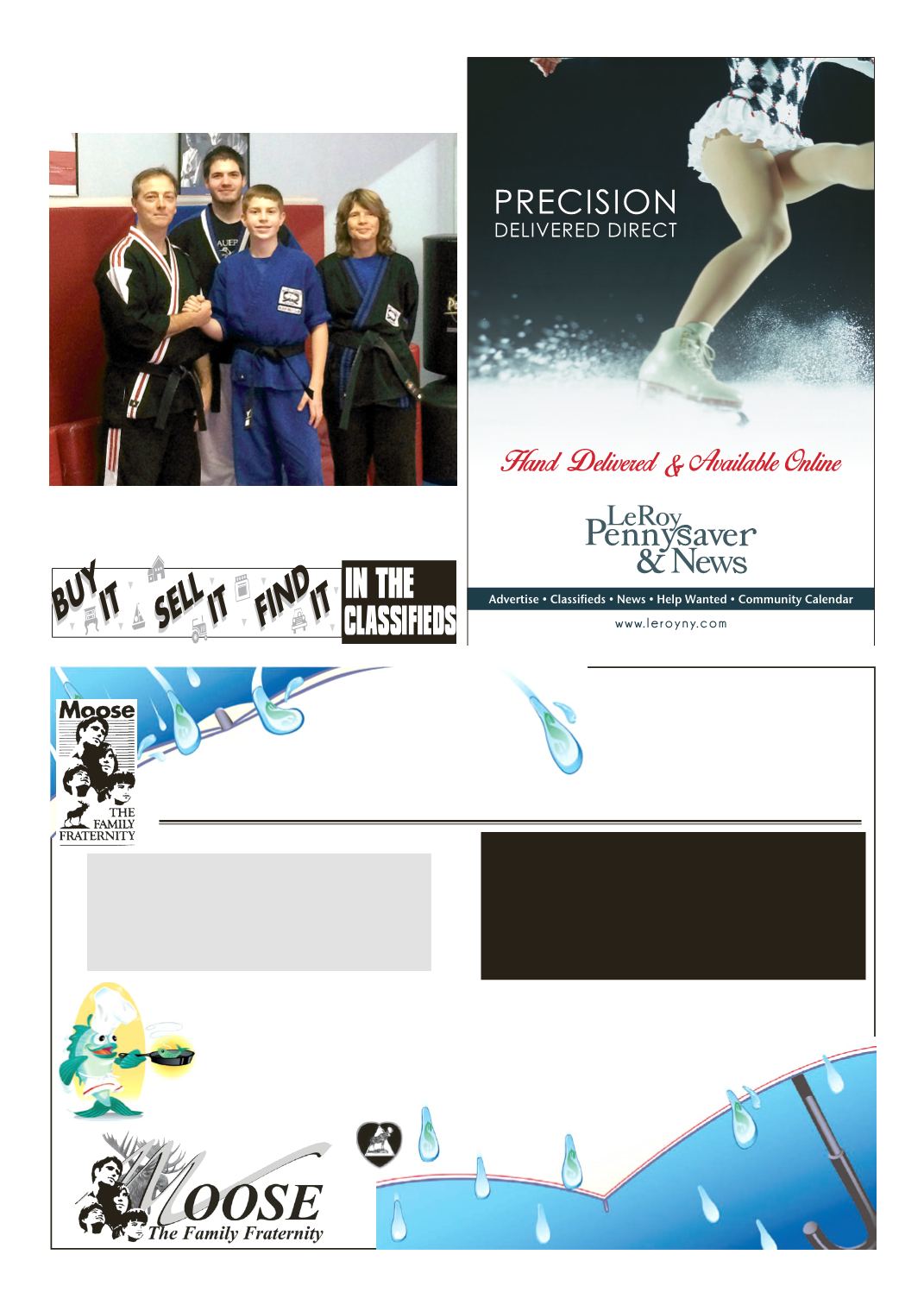 LE ROY PENNYSAVER & NEWS - MARCH 22, 2015
LeRoy Moose
Family Center
21 Bank Street
Phone 768-6170
Members and Qualified Guests
Thursday, March 26th
Meatloaf Dinner -
5 to 8 pm
Saturday, March 28th
John Coles Blues Band,
8 pm to 12 am
OPEN TO THE PUBLIC
Saturday, April 4th
, 9 pm to 1 am
BALL BREAKER
To Support LeRoy Scholarship Fund
Sunday, April 26th
Annual Spring Raffle
Get Tickets At Lodge or Any Moose Member
Ticket Price Includes: 13 Major Prizes,
Draft Beer, Pop and Great Food
ONLY $10.00
Anthony Christopher pictured with Sensei Dan Bauer, Sensei Pat
Cummings and Sensei Dakota Nicholson being promoted to black
belt. Congratulations Anthony!
Bauer Karate Student
Achieves Black Belt!