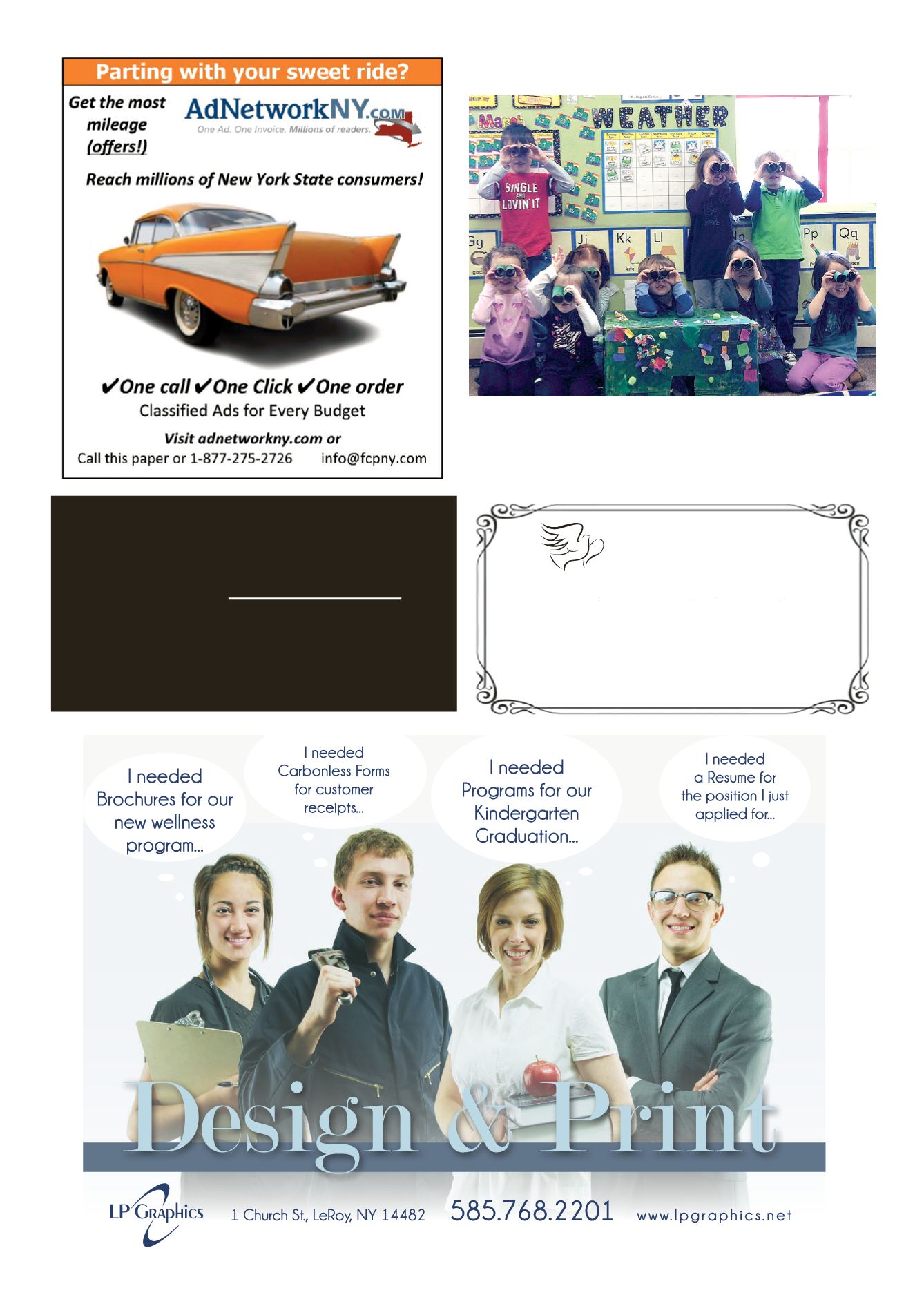 LE ROY PENNYSAVER & NEWS - MARCH 22, 2015
Director / Owner
Funeral Director
F
ALCONE
F
AMILY
Funeral & Cremation Service, Inc.
Director/Owner
"A LOCAL FAMILY
CARING FOR LOCAL FAMILIES"
Will be held
April 4th, 2015
at 1:00 pm
At the home of Jean Kelkenberg
11304 Starr Rd., Wyoming, NY
All lot owners & friends of the cemetery are welcome to attend.
Tricked Again at SNS
Sunshine Nursery School's Pre-K children set their leprechaun
trap and used their "leprechaun lookers" to keep and eye out for
the tricky little green guys. Once again, those sneaky leprechauns
made a mess of the classrooms, ate the skittles from the trap and
made a quick escape. Better luck next year Sunshine!