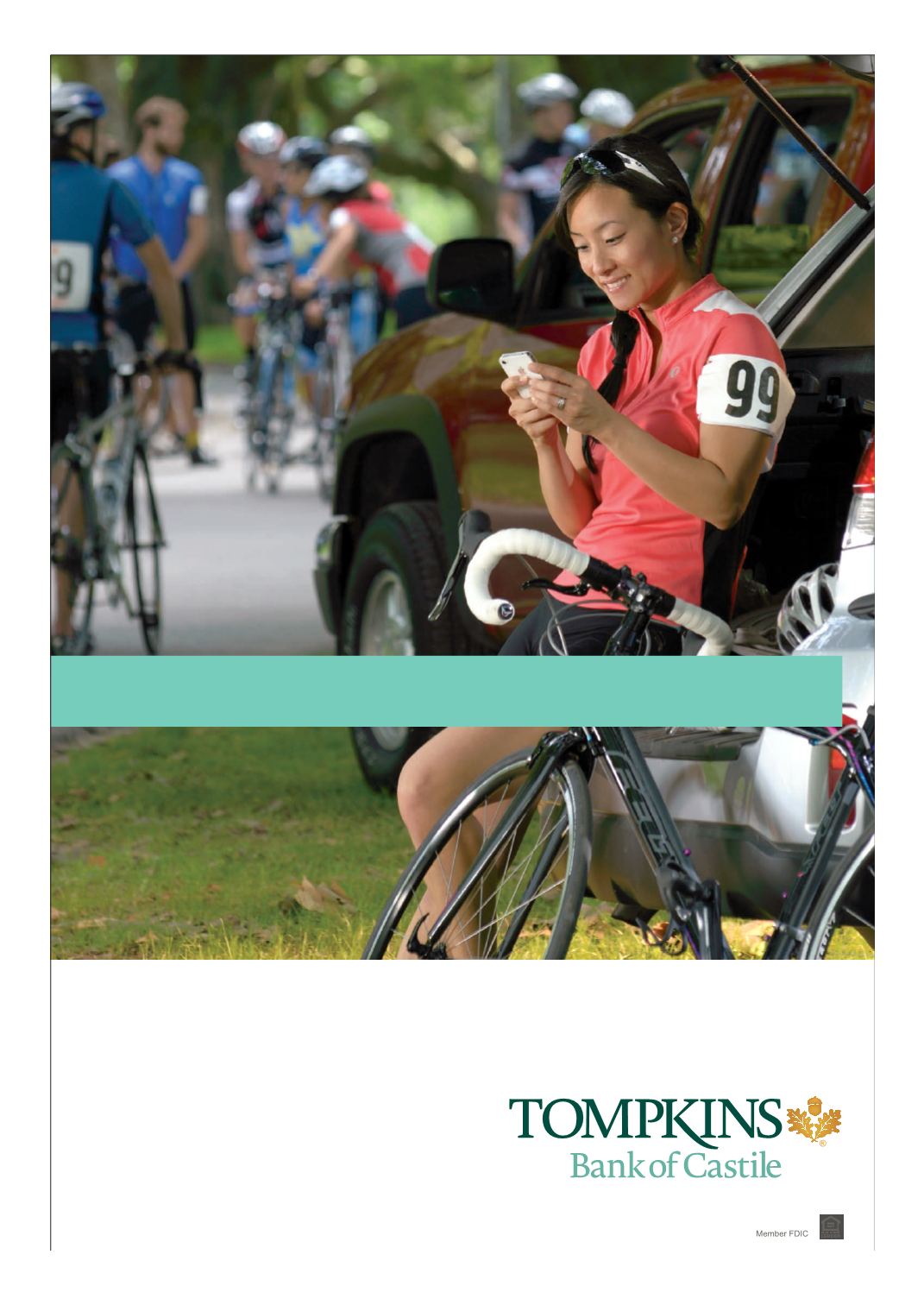 LE ROY PENNYSAVER & NEWS - OCTOBER 5, 2014
Where will life lead you next?
Maybe you know—and maybe you don't. Either way, you may have to do some banking while you're there. Fortunately,
Tompkins Bank of Castile makes it easy. We offer mobile banking that's simple and intuitive. And local branches with some of
the friendliest, most knowledgeable bankers you'll ever meet.
So go ahead and do something fun. And unexpected. And awesome.
Because wherever you go, we'll be right there when you need us.
remarkable community bank.
Nomatter what each day holds,
we've got the bank for you