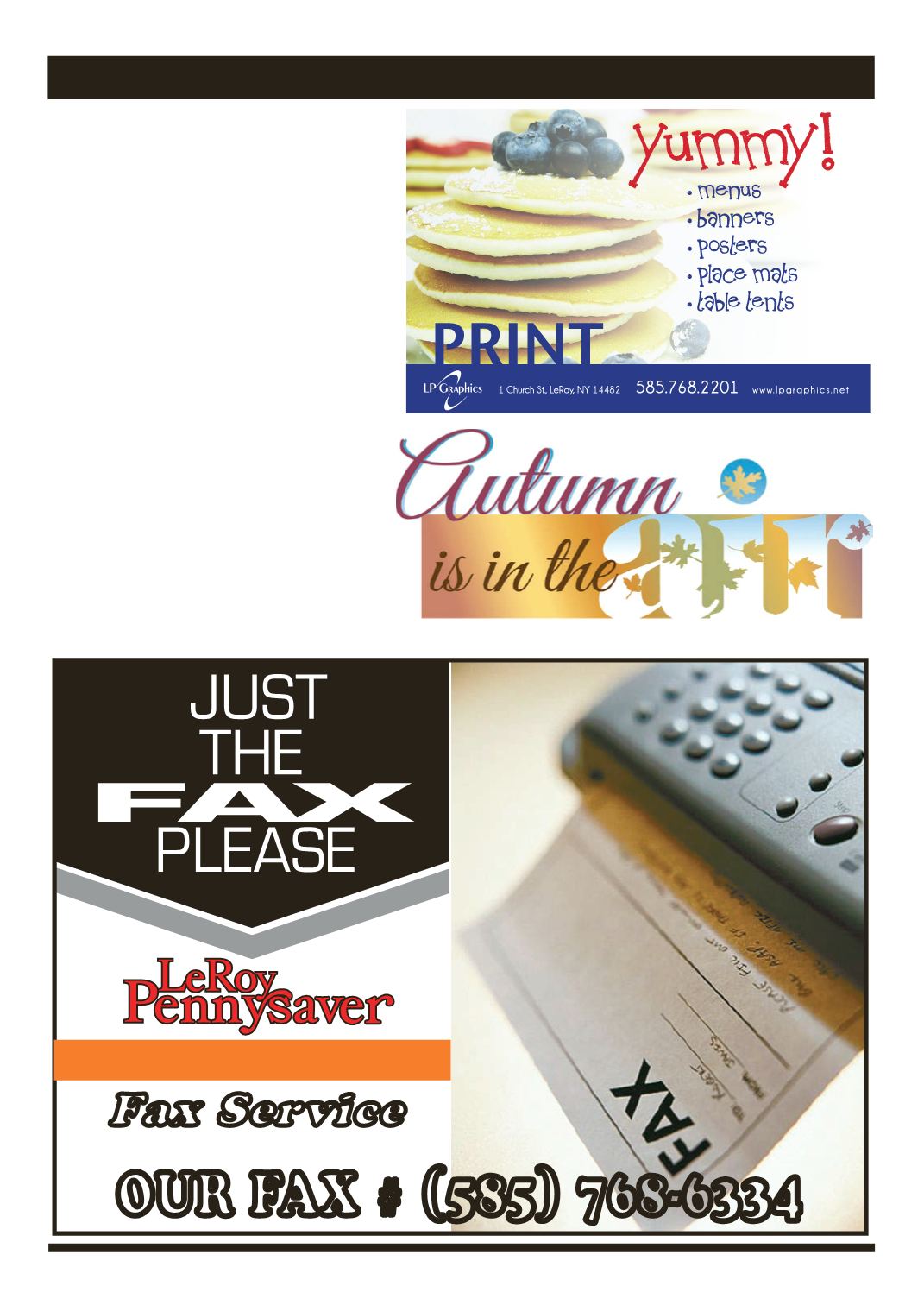 LE ROY PENNYSAVER & NEWS - OCTOBER 5, 2014
WANTED: ALL MOTORCY-
CLES BEFORE 1985
or not! Japanese, British,
$CASH$ PAID! Free Apprais-
als! Call 1-315-569-8094.1st-
DISH TV RETAILER
ing at $19.99/month (for 12
mos.) & High Speed Internet
(where available). SAVE! Ask
about SAME DAY Installation!
REDUCE YOUR CABLE BILL!
Get a whole Satellite system
$19.99/mo. FREE HD/DVR Up-
grade to new callers, SO CALL
*DISH SPECIAL!*
Channels, FREE iPadmini, and
FREE Next-Day Installation.
ACORN STAIRLIFTS.
FORDABLE solution to your
stairs! **Limited time - $250
Off Your Stairlift Purchase!**
Buy Direct & SAVE. Please
call 1-800-618-2630 for FREE
DIRECTV
Ticket Included with Select
Packages. Some exclusions
apply - Call for details. 1-800-
DO YOU HAVE VACATION
PROPERTY FOR SALE OR
RENT?
nearly 3.4 million households
and over 4.6 million potential
buyers, a statewide classified
ad can't be beat! Promote
your property for just $489
for a 25-word ad. Place your
ad online at fcpny.com or call
1 Church St., Le Roy, NY • (585) 768-2201