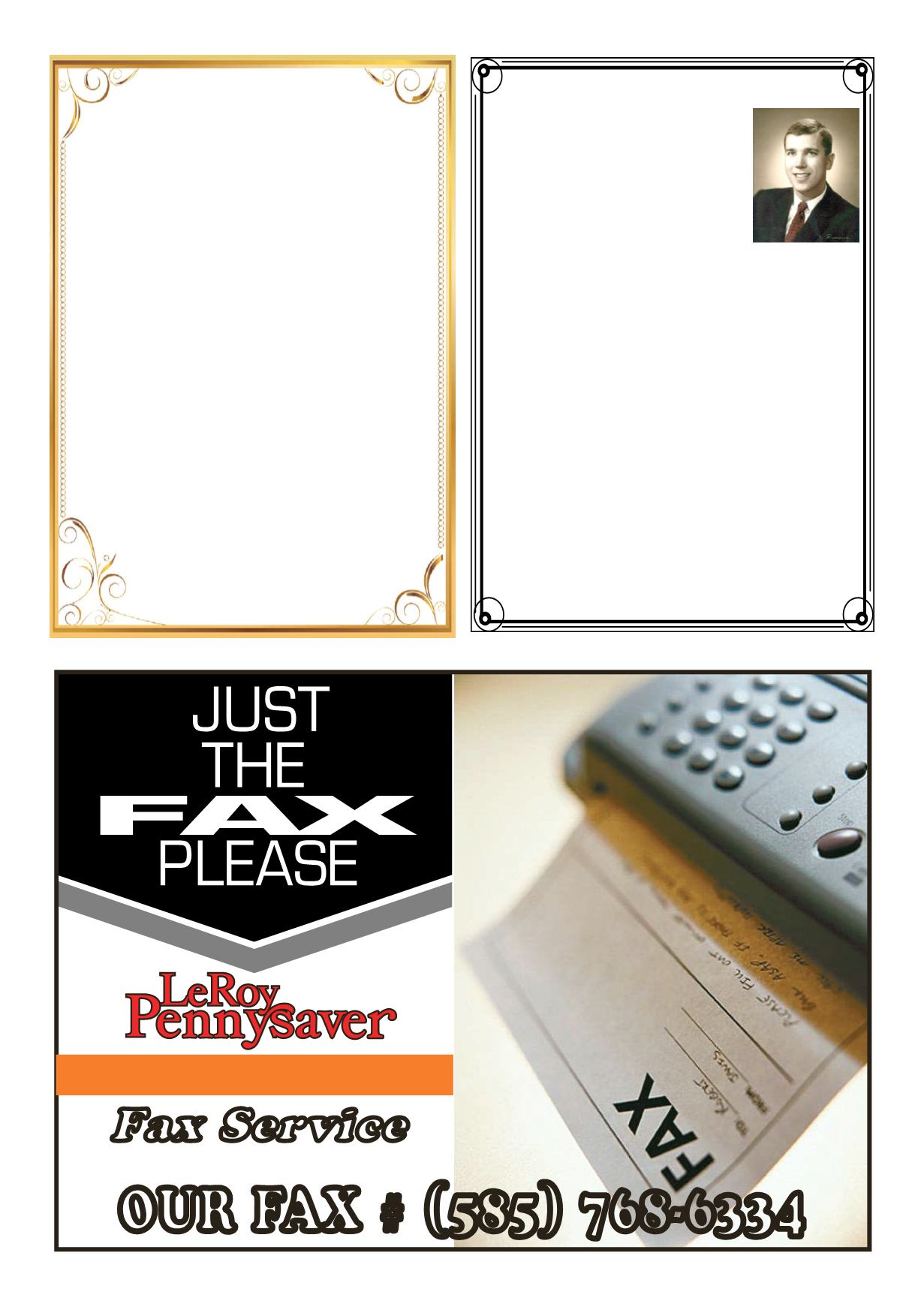 LEROYPENNYSAVER&NEWS - SEPTEMBER 14, 2014
MarieHelene (Veitel),
loving wife of Bill (William C. Kelly, former attorney and
Town of Chili Supervisor), died peacefully at the home of her
daughter Susan (Hargrave) on September 3, 2014. Cherished
wife, mother, and friend.
A native of LeRoy, New York, where her parents Franz and
FreidaVeitel established and ranVeitelHosieryCompany; dear
sister of Elsie (Flint), Jenny, andCarl.Marie, adevotedmother
in every way, was blessed with and survived by four children:
Nancy (Craig), Kathleen (Yohman), Susan (Hargrave), and
BrianKelly. Devotedwife and Sweetheart to Billy Kelly for 64
years.Lovinggrandmother to eight grandchildren:ChristineHipp,
Rebecca Rothfus, Emily Boris, LaurenHargrave, Sarah Kelly,
WillKelly,QuinnKelly, andNoahKelly.LovingAunt toJoanne
Gluck, Bob Flint, and Jack Flint.
Bill andMarie recently relocated to Loveland, Ohio, after a rich
and rewarding life inRochester, NewYorkwhere Bill andMarie
built a loving home for friends and family.Marie will be sorely
missedbyher familyand friends ...andherdevoted catSterling.
Private services have been held.
Donations made toHospice of Cincinnati
would be greatly appreciated for their dedicated
andmemorable services to the deceased
and the family.
LeRoy: Donald Karl Stockdale passed away
on Tuesday, September 2, 2014 at age 88. Dr.
Stockdale was born on November 30, 1925 in
Morgantown,West Virginia to the lateCharlesand
He attended Morgantown High School and then
West Virginia University and the University of
Virginia as part of theNavy's V-12Program. After
graduating fromCornell Medical School he began a residency at Detroit
BabiesHospitalwherehemethis latewifeNancyBaroneStockdale.Hewas
calledback toserviceduring theKoreanWar, and, after beingdischarged,
completed a residency in pediatrics at ColumbiaPresbyterianHospital.
Dr.Stockdalepracticedpediatrics inLeRoy fornearly20years.He then took
thepositionof DeputyDirector of theMonroeCountyHealthDepartment,
wherehis responsibilities included theestablishmentofhealthclinics in the
inner cityof Rochester. He subsequentlywasappointedDeputyCommis-
sioner for theNewYorkStateDepartmentofHealthwhereheadministered
theMedicaidProgram forWesternNewYork.Later inhiscareer,heserved
as a physician for EastmanKodakCompany.
Dr. Stockdale is survived by his sonsDonaldStockdale, Jr., andCharles
Barone (Carol) Stockdale, his sister Jean Rhymer, 8 grandchildren and
19 nieces and nephews. Hewas predeceased by his sister RuthGarlow,
brothersCharlesHarold, Robert Stockdale.
Callinghourswereheld (September7,2014) from4 -7pmat theCameron,
Brady&SteuberFuneralHome,111WolcottSt. (Rte.19South),LeRoy.His
Memorial Servicewill beheldonMonday (September 8, 2014)at 10AMat
the funeral home. In lieuof flowers,memorial contributionsmaybemade to
LifetimeCare , 3111SouthWintonRoad, Rochester, NY14623.
1ChurchSt., LeRoy, NY • (585) 768-2201