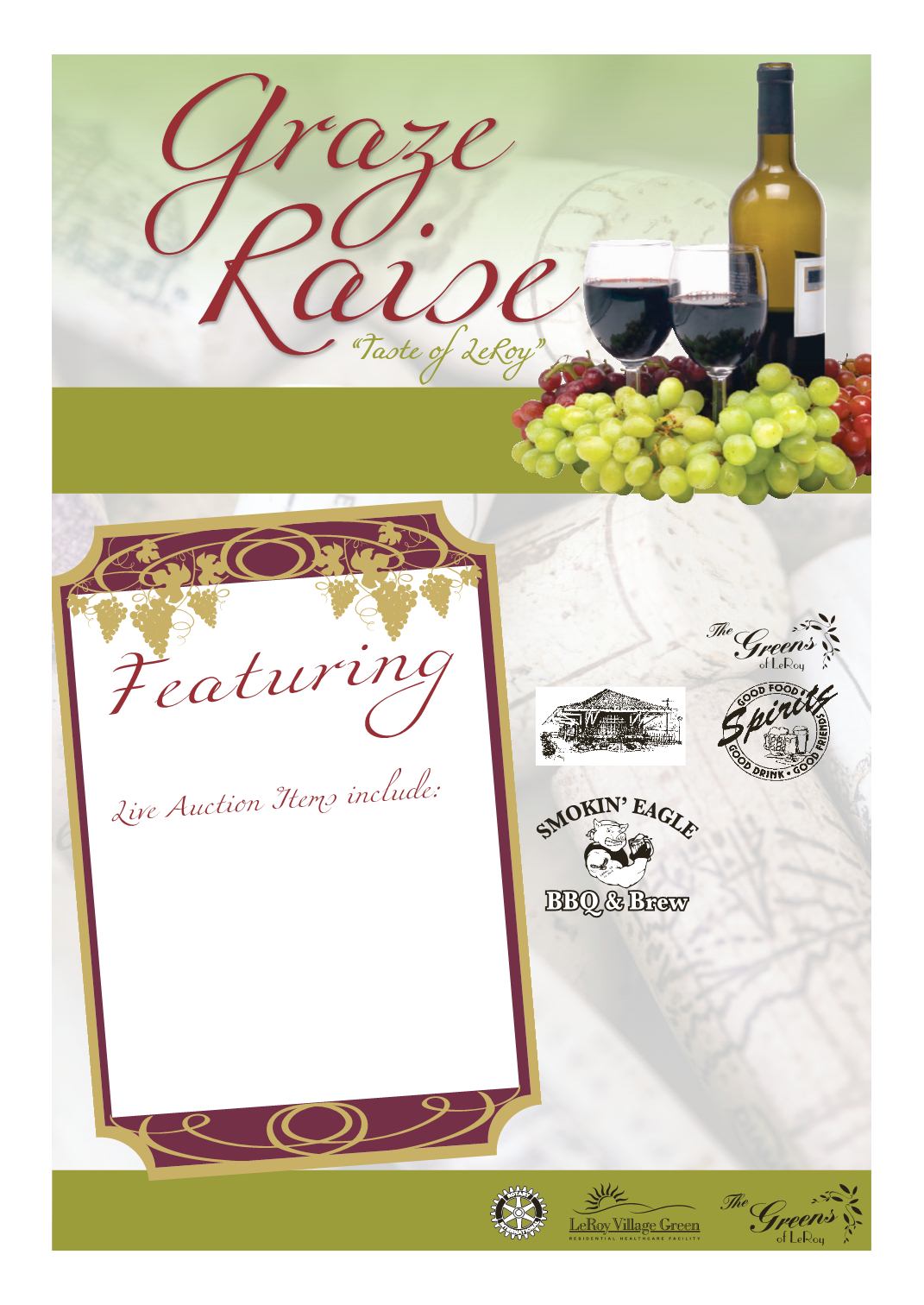 LEROYPENNYSAVER&NEWS -APRIL 27, 2014
RotaryClubof LeRoy
Friday,May 16
th
6:30 PM
Sponsoredby: TheRotaryClubof LeRoy,
LeRoyVillageGreen& TheGreens of LeRoy
All proceeds tobenefit
TheR.E.A.Milne Scholarship Fund
Live, Silent &
ChineseAuctions
• Sabres Ticketswith LexusClubadmission
•Walt DisneyWorld Tickets
• Trips, Electronics andmanyother items
D&RDepot Restaurant
Restaurant &
Full ServiceCatering
LB
GRAND
Tickets
$
20.00
Includes admission, beer,
wine, andall youcaneat food.
For ticket information, or to
Tracy Fordat tford@bhcg.com
Please support our
local restaurants &businesses
that support our community.
This scholoarshiphelps
32 students in LeRoy further
their education, annually.
All YouCan Eat Food From