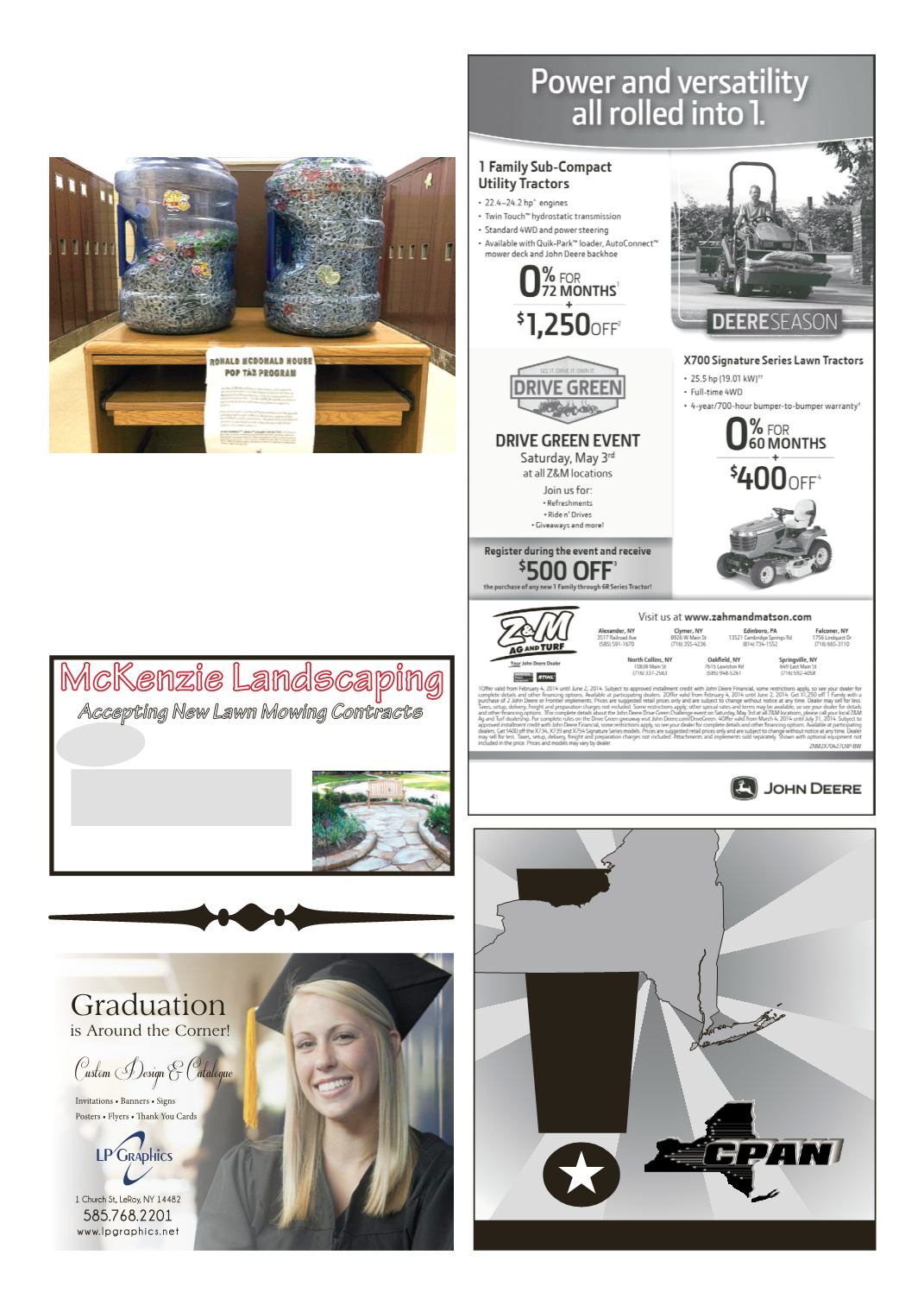 LEROYPENNYSAVER&NEWS -APRIL 27, 2014
ONE
ONE
*$490 for15words. $15 foreachadditionalword.
AGreat Deal toReach theWholeState!
Fifth and Sixth grade students
at Wolcott Street School have
been collecting Pop Tabs since
October. Several jugs filledwith
pop tabs will be turned in for
recycling and the funds will be
donated to the Rochester area
provides support and care for
WSSStudentsParticipate In
RonaldMcDonaldHouse
PopTabProgram
families of critically ill children.
Collecting PopTabs is a fun and
easy project for families to par-
Ifyouwould like toparticipate,
haveyour childbringpop tabs to
Wolcott Street School and place
them in the collection bins. The
collection drive will run for the
McKenzieLandscaping
Takingcallsnow
forpre-orders
ofMulch!
AcceptingNewLawnMowingContracts
Residential/Commercial •SpringCleanups
BULKMULCH
On (Techo-Bloc)Hardscapes
FreeQuotes •Fully Insured
CallScott (585)455-5275