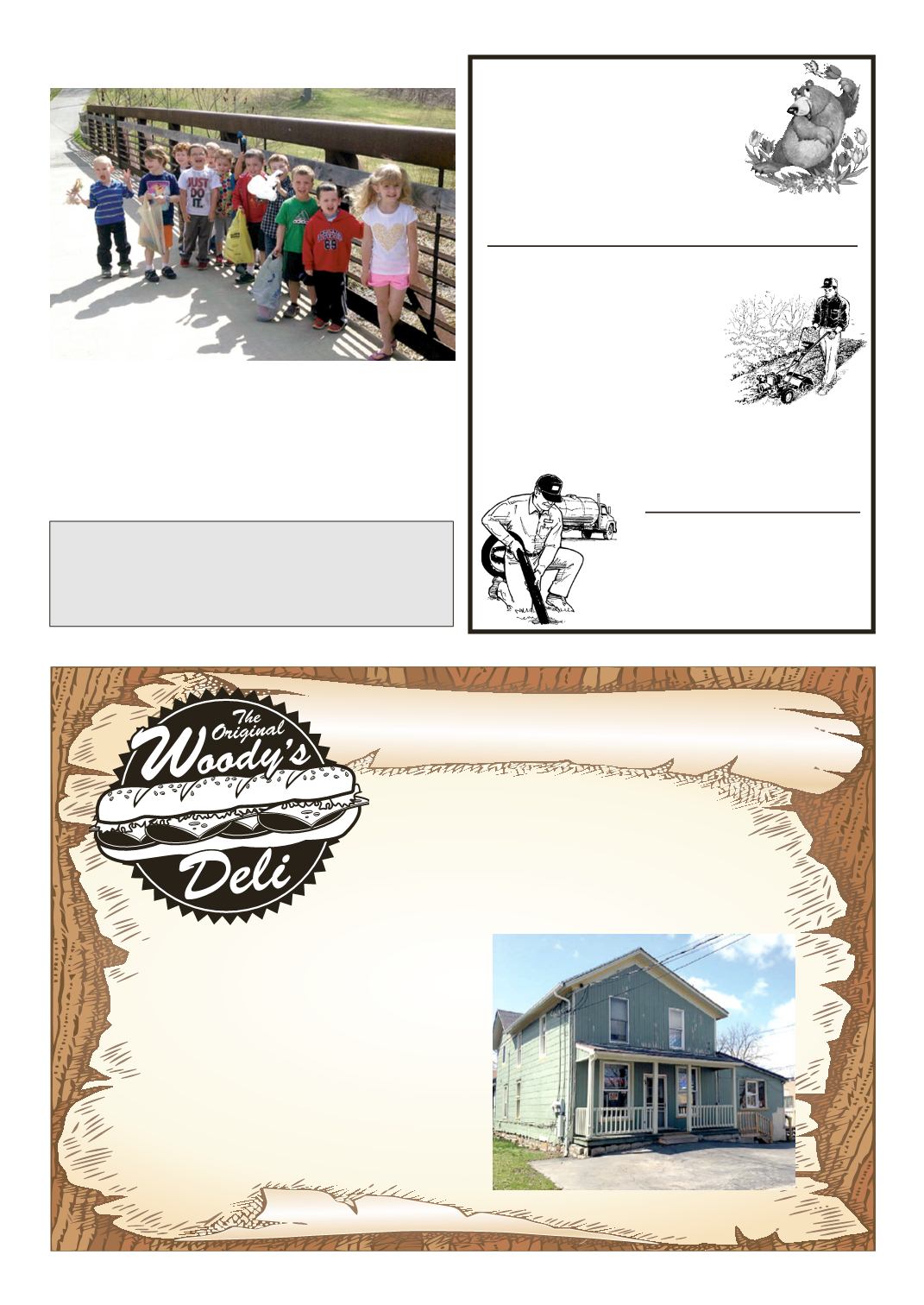 LEROYPENNYSAVER&NEWS -APRIL 27, 2014
SUPPORTYOUR LOCALADVERTISERS!
They help sponsor the local news section of the Le Roy Pennysaver.
THANKS FORYOUR SUPPORT!
a call for anyof your needs at 768-6769.
Celebrating 50YearsInBusiness servingLeRoy and surrounding areas!
Lawn Rolling • GardenTilling • Lawn Restoration
Hydro-Seeding • Landscape • Shrubs
Septic Pumping, Installation
Repairs,Port-A-Jon Rentals
Excavating -Trac Excavator
Backhoe &Bulldozer Service
Topsoil • Gravel • Stone Products
No JobToo Small
Or Large For
McGinnis Excavating
Business/Real Estate
ProfitableBusinesswithgreat
• Lots of buildingupgrades
• Fabulous business reputation
• Plus 2 apts. for additional income
Serious Inquiries Only
585.410.4770
FOR SALE
BY OWNER
SunshineNurserySchool'sPre-KandNurseryclassescelebrated
Earth Day by learning about the many ways they can help to
keep the earthhealthy. Picturedhere is the Pre-K class as they
cross the Church Street footbridge on theirway to play on the
Mill Street Playground. The caring students filled several bags
with garbage they collected along the way. The children were
veryproud of theirgooddeed!
SunshineCares