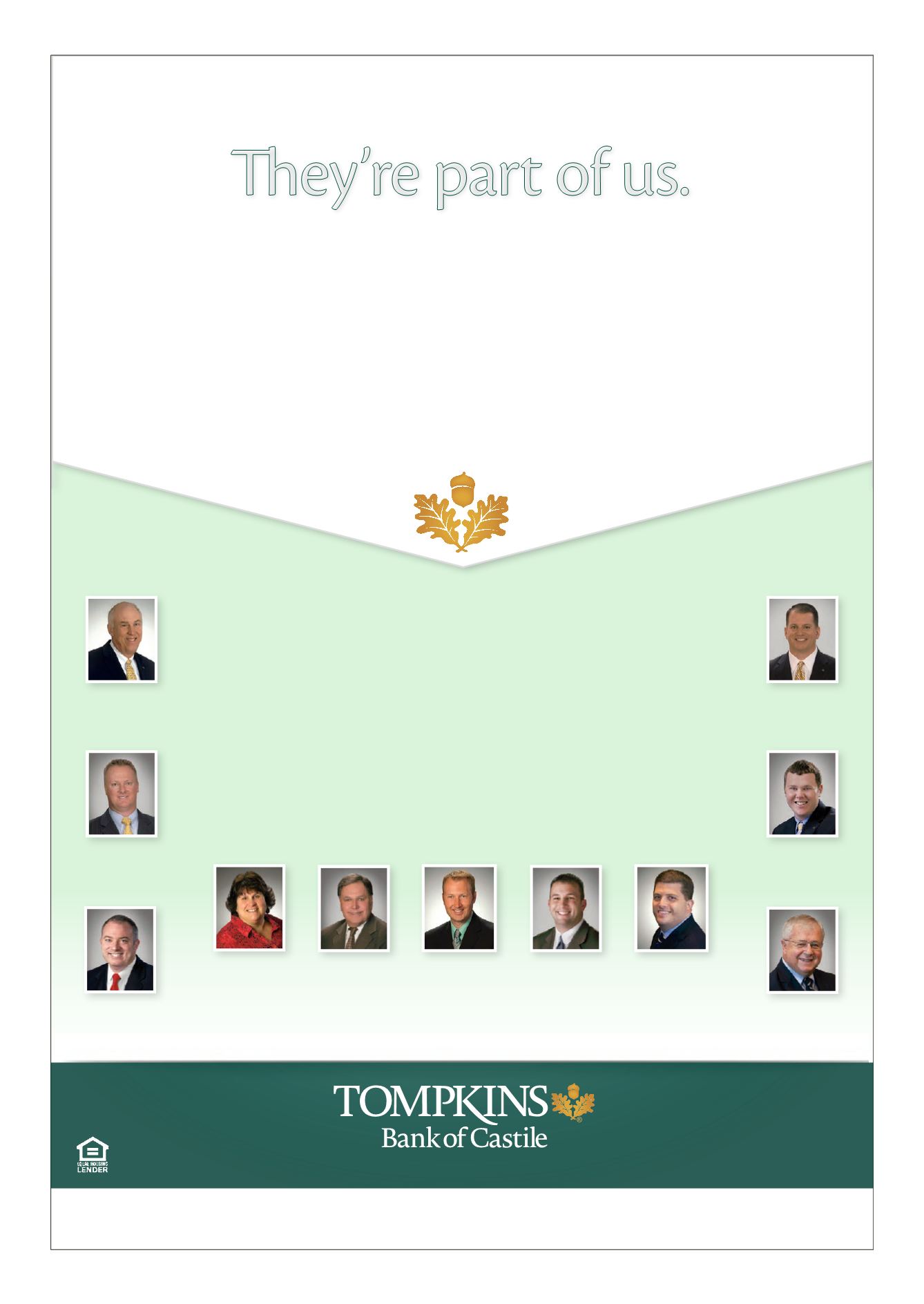 LEROYPENNYSAVER&NEWS -APRIL 20, 2014
Tompkins Bank of Castile and Tompkins Insurance are committed to
the communities we serve.
Our leaders live in LeRoy and are leaders in
We've been serving the financial needs ofWestern
NewYorkers for145years. So if yourbank is changing, or even if it'snot, try
bankingwith your neighbors. We'llmake it easy for you to switch.
Just stop intoourofficeat29MainSt., LeRoy. Or call 768-2525.
BankofCastile.com
Member FDIC
JimFulmer
MickeyHyde
TomDambra
BobBennett
DaveBoyce
TimSpezzano
MikeMcKenzie
BobBoyce
Tompkins InsuranceAgencies
Insuranceproducts arenot FDIC insured, havenobankguaranteeandmay losevalue.
MikeTucci
Tompkins InsuranceAgencies
AnneMarieMattice
KevinRobertson