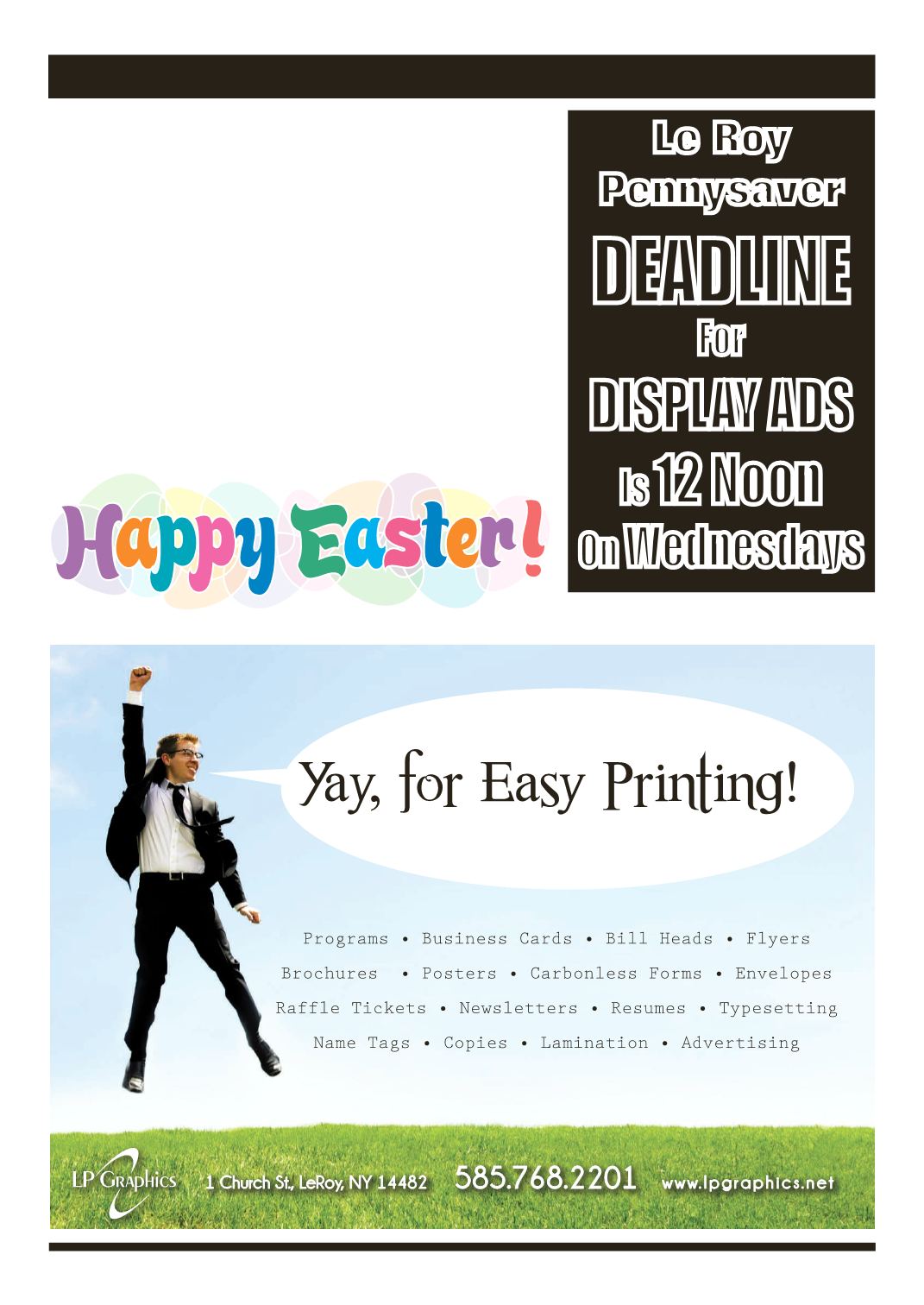 LEROYPENNYSAVER&NEWS -APRIL 20, 2014
FARM SACRIFICE!
- $19,900. Great views, qui-
et country road, gorgeous
hilltop setting! So Tier, NY.
G'teed buildable! 5 tracts
avail UNDER $20,000! Terms!
DISH TV RETAILER.
ing at $19.99/month (for 12
mos.) & High Speed Internet
(where available). SAVE! Ask
about SAME DAY Installation!
WANTED: ALL MOTORCY-
CLES BEFORE 1980!
ningor not. $$TopCash$Paid!
SAFE STEP WALK-IN TUB.
Alert for Seniors. Bathroom
falls can be fatal. Approved
Therapeutic Jets. Less Than 4
Inch Step-In. Wide Door. An-
ti-SlipFloors.AmericanMade.
Installation Included. Call
1-888-720-2773 for$750Off.
BUNDLE AND SAVE! DI-
RECTV, INTERNET&PHONE
months of HBO, starz, SHOW-
TIME & CINEMAX. FREE GENIE
Savings. Call 1-800-782-3956
REDUCEYOURCABLEBILL!*
Get a whole Satellite system
installed at NO COST andpro-
gramming startingat$19.99/
to new callers, SO CALL NOW
DO YOU HAVE VACATION
PROPERTY FOR SALE OR
RENT?
nearly 5 million households
and over 12million potential
buyers, a statewide classified
ad can't be beat! Promote
your property for just $490
for a 15-word ad. Place your
adon lineat fcpny.comor call
Le Roy
Pennysaver