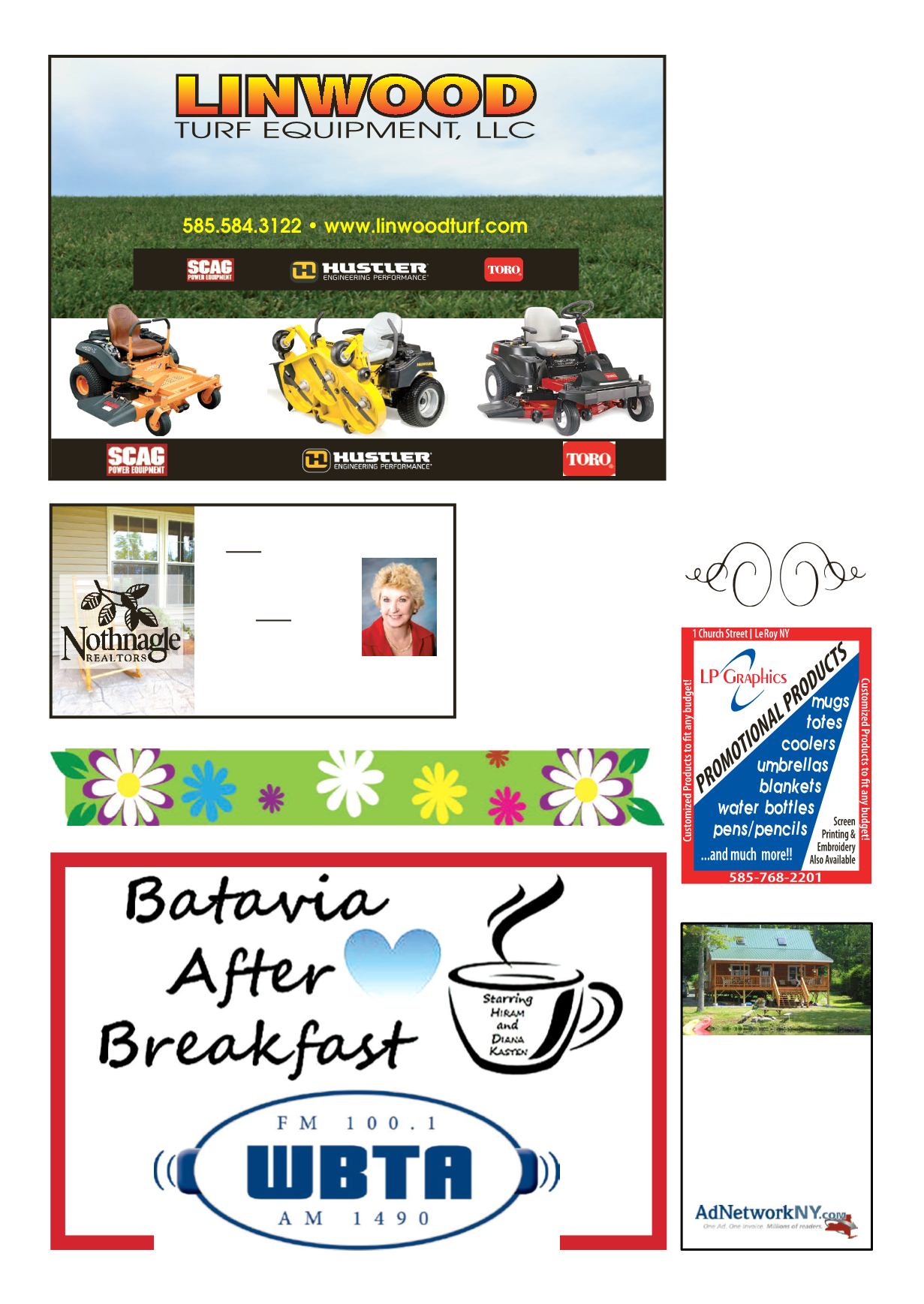 LEROYPENNYSAVER&NEWS - JUNE 12, 2016
PARTS •SALES •SERVICE
1818 LinwoodRoad, Linwood, NY
ConnorM.Clark
aseniormajoring inbusinessad-
ministration, has beennamed to
thePresident'sList for thespring
2016semesteratSUNYOswego.
Oswego studentswhoachieve
gradeaveragesof3.80andabove
on the 4.00 scale are named to
the President's List. Those who
achieveGPAs of 3.30 to3.79 are
recognized on theDeans' List.
William A. Callanan
Mumford, N.Y., a senior ma-
joring in computer engineering
and electrical engineering, was
named to theDean's List for the
spring2016semesteratClarkson
Dean's List students must
achieve aminimum 3.25 grade-
point average and also carry at
____________________________________
Sell it here! AdNetworkNY
places your ad in this paper
and others like it all around
Call this paper or
visit us online
877-275-2726
Batavia
585-343-6750
NOW is theBEST time
toBUYwith the interest rates
at their lowest!
Don't wait
toBUY -
call
LindaBeaumont
for all your real
estateneeds.
LindaBeaumont
Home (585) 768-6315
LicensedReal Estate
Salesperson
Multi-MillionDollar Producer
Men's
GolfLeague
Standings afterweek 6:
LowGross
LowNet