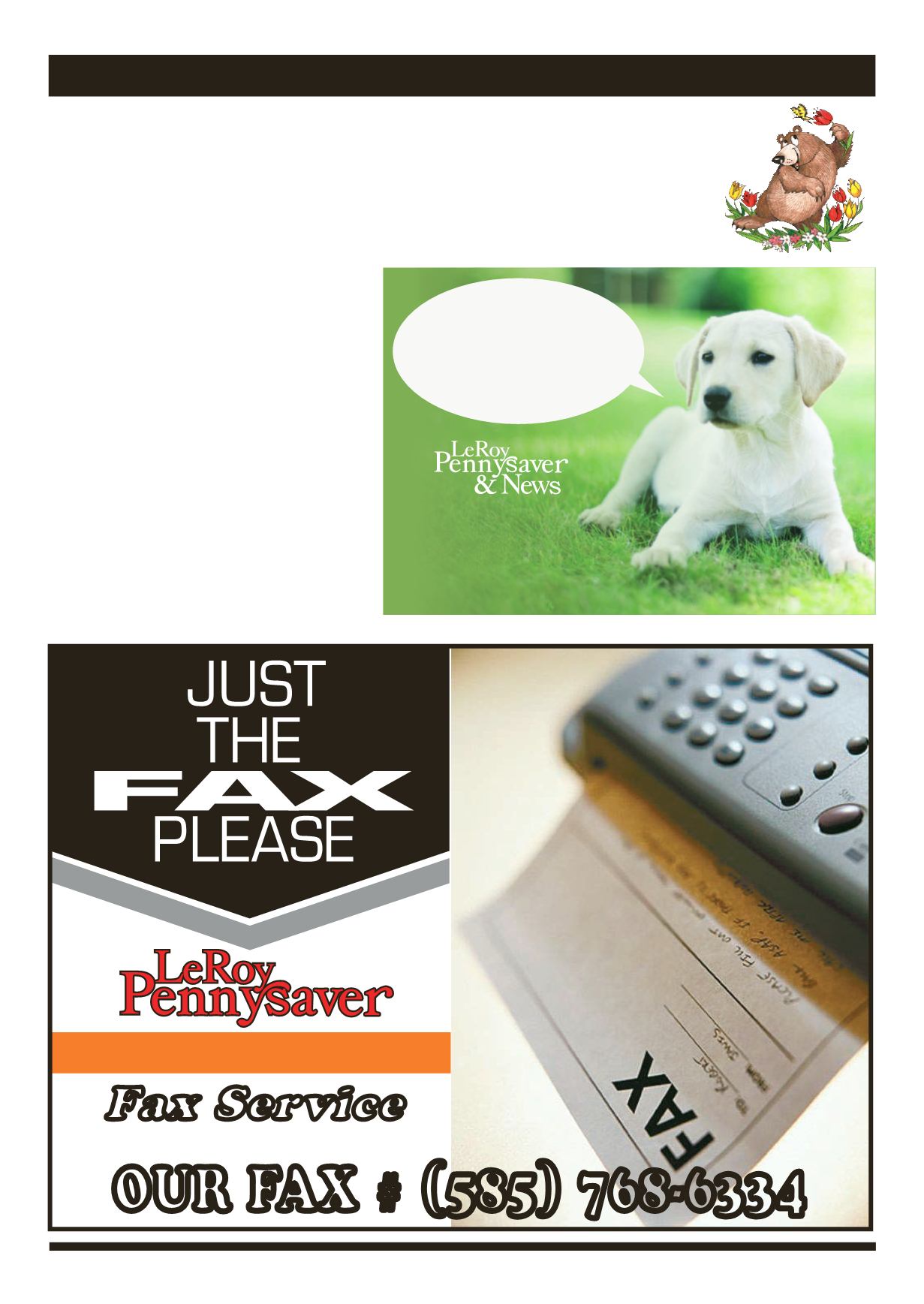 LEROYPENNYSAVER&NEWS - JUNE 12, 2016
REPLACEMENT
WINDOWS
$199.00 Installed.DoubleHung
Tilt-ins, LifetimeWarranty. BBB
A+ rating, servingNYS over 40
years. Senior Citizen & Veteran
Discount. All major credit cards
accepted. Call Rich @ 1-866-
DIVORCE $390*
dren, etc. *Excludes govt.
ALL COUNTIES IN THE STATE.
CALL 1-888-498-7075, EXT.
ALL THINGS BASEMENTY!
Basement Systems Inc. Call us
for all of your basement needs!
Waterproofing,Finishing,Struc-
tural Repairs, Humidity and
Mold Control FREE ESTIMATES!
A PLACE FOR MOM.
tion's largest senior living refer-
ral service. Contact our trusted,
local experts today! Our service
is FREE/ no obligation. CALL
DISH TV 190 channels
speed Internet Only $49.95/
mo! Ask about a 3 year price
guarantee& get Netflix includ-
ed for 1 year! Call Today 1-800-
REVERSE MORTGAGES:
eligiblecashoutofyourhome&
eliminatemortgage payments.
Seniors 62+! FHA insured.
Purchase, refinance &VA loans
also. In home personal service.
Free 28 page catalog. 1-888-
660-3033. All IslandMortgage.
HOTELSFORHEROES -
out more about how you can
help our servicemembers, vet-
erans and their families in their
time of need, visit the Fisher
PROTECT YOUR HOME
fully customizable security and
24/7 monitoring right from
your smart phone. Receive up
to $1500 in equipment, free
(restrictions apply). Call 1-800-
ULTIMATE BUNDLE
RECTV & AT&T. 2-Year Price
Guarantee-Just $89.99/month
(TV/fast internet/phone) FREE
Upgrade. New Customers Only.
TUPPER LAKE, NY:
Cove Vacation Cottages. SPE-
CIAL: JULY/AUGUST/SEPT. FAM-
ILY RATES, $895/WEEK. Clean,
Sundecks, boats, full kitch-
ens. 1-518-359-2744. Photos:
1ChurchSt., LeRoy, NY • (585) 768-2201
Advertise•Classifieds•News
HelpWanted•CommunityCalendar
1ChurchSt., LeRoy, NY14482
585.768.2201