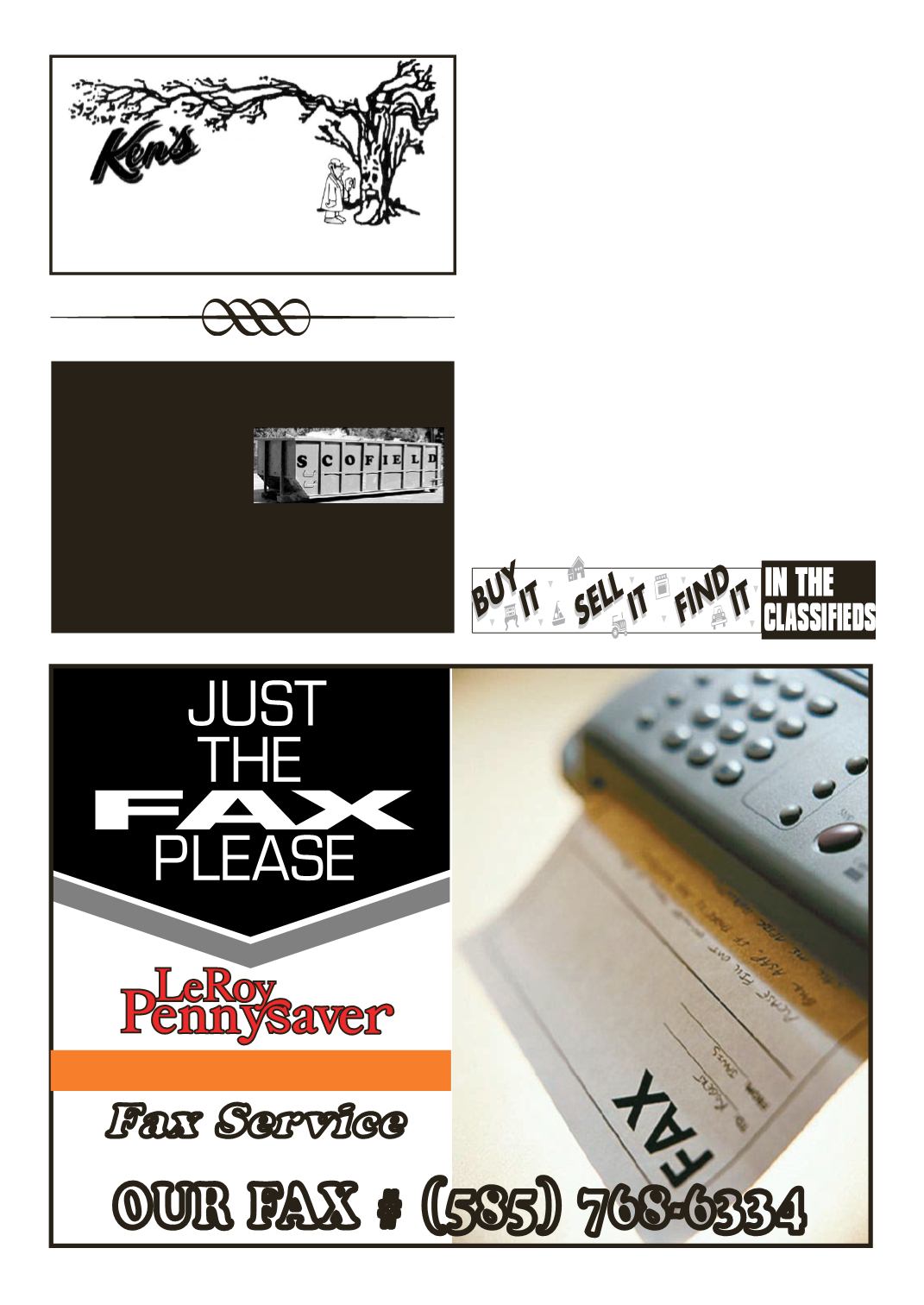 LEROYPENNYSAVER&NEWS -APRIL 24, 2016
Warsaw, New York
(585) 786-5600
4/14/2016 - 23 year old JamesR. Kosiorekwhohas no permanent
address and is currently residing in the Genesee County Jail was
arrestedby theLeRoyPoliceDepartment andchargedwithasecond
residential burglarywhere gunswere allegedly involved.
Kosiorekwas initiallycharged for burglarizinga residenceMarch
17, 2016onLakeStreet inLeRoy and attempting to steal guns from
inside. During that allegedburglary thehomeowner interrupted the
burglary findingKosiorek inside at which time Kosiorek allegedly
fled thescene, leaving theguns.Whileconducting that investigation,
information was received alleging Kosiorek committed a different
but similar burglary onGeneseeStreet inLeRoy.
Asubsequent investigation into theGeneseeStreetBurglaryalleged
that onMarch 13, 2016Kosiorek forced entry to an acquaintances
apartment at which timeKosiorek removed two shotguns from the
apartment. It is alleged that Kosiorekwas again interrupted by the
tenant andfled thescene. Theshotgunswere recoveredby the tenant
Kosiorekwascharged todaywithonecount ofBurglary in the2nd
Degree, a class C-Felony, two counts of Grand Larceny in the 4th
Degree, aClassE-Felonyandonecount ofCriminalMischief in the
3rdDegree also anE-Felony.
Kosiorek was arraigned before the Hon. Michael Welsh of the
LeRoyTownCourt and releasedonhisown recognizanceashewas
already being held on bail for theLakeStreet Burglary.
15, 17, 20, 25, 30,
and 40 cu. yd.
CONTAINERS
ScofieldRolloff •343-8383
NobodyBeatsOur Prices!
1ChurchSt., LeRoy, NY • (585) 768-2201