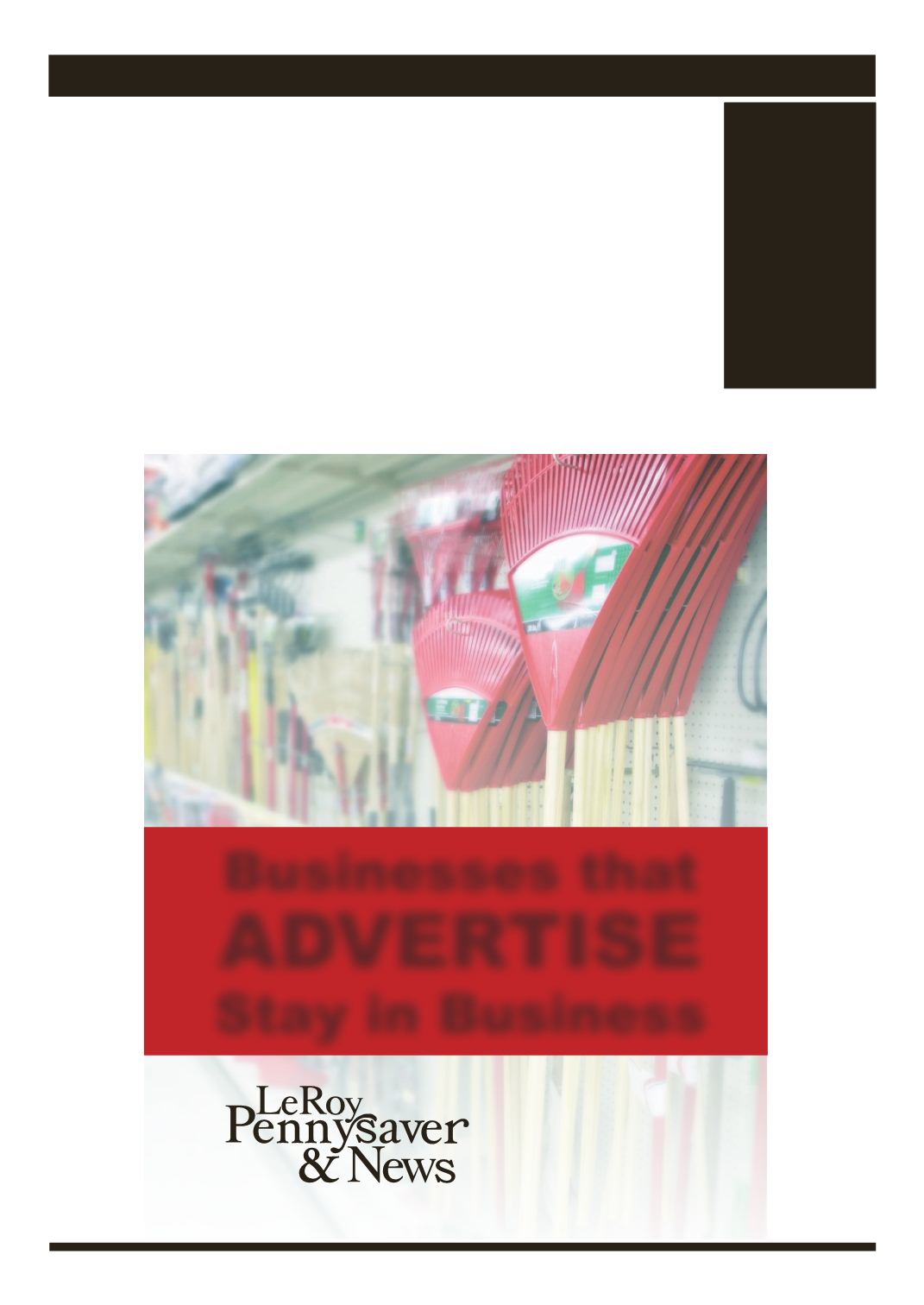 LEROYPENNYSAVER&NEWS -APRIL 24, 2016
Le Roy
Pennysaver
DIVORCE $390*
dren, etc. *Excludes govt.
ALL COUNTIES IN THE STATE.
CALL 1-888-498-7075, EXT.
SWITCHTODIRECTV
a $100Gift Card. FREEWhole-
Starting at $19.99/mo. New
Customers Only. Don't settle
for cable. Call NOW 1-800-
A PLACE FOR MOM.
nation's largest senior living
referral service. Contact our
trusted, local experts today!
Our service is FREE/noobliga-
ALL THINGS BASEMENTY!
Basement Systems Inc. Call us
forallofyourbasementneeds!
Waterproofing, Finishing,
Structural Repairs, Humidity
and Mold Control FREE ESTI-
MATES! Call 1-800-957-4881
DISHTV190 channels
speed Internet Only $49.95/
mo! Ask about a 3 year price
guarantee & get Netflix in-
cluded for 1 year! Call Today
OXYGEN
CONCENTRATOR,
InogenOne- Regain Indepen-
dence. Enjoy Greater Mobility.
NO more Tanks! 100% Porta-
ble Long-Lasting Battery. Call
REVERSE
MORTGAGES:
Draw eligible cash out of your
home & eliminate mortgage
payments. Seniors 62+! FHA
insured. Purchase, refinance
&VA loans also. In home per-
sonal service. Free 28 page
catalog. 1-888-660-3033. All
ADIRONDACK LAKEFRONT
CABINS!
solute Sale 4/23 SELLING BE-
LOWMARKET!Two lakes, State
Land, streams! 40mins Alba-
ny, 3hr NYC! Terms avail! Call
1-888-701-1864 to register.
WoodworthLakePreserve.com
SUPPORT OUR SERVICE
MEMBERS
families in their timeofneed.
Formore information visit the
PROMOTE YOUR VACATION
PROPERTY
STATEWIDE!
Homes, camps, land for sale?
ADVERTISEWITHUS! Sellingor
renting, we connect you with
nearly 3.3 million consumers
(plus more online!) with a
statewide classified ad. Ad-
vertise your property for just
$489 for a 25-word ad, LESS
for regional coverage areas.
Visit AdNetworkNY.com or call
Advertise •Classifieds •News •HelpWanted •CommunityCalendar
585.768.2201
1ChurchSt., LeRoy, NY14482
yny.com