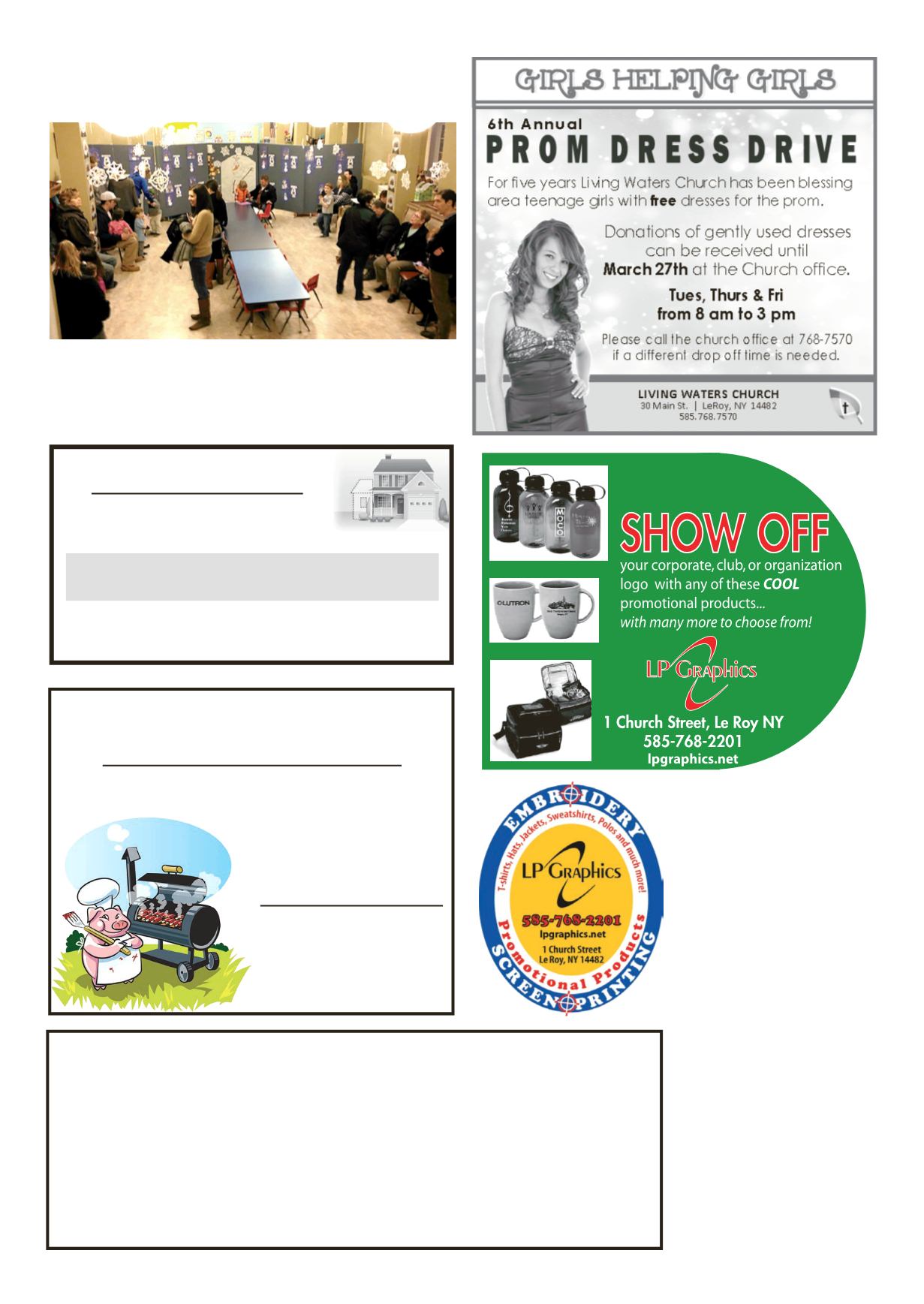 LEROYPENNYSAVER&NEWS - FEBRUARY 28, 2016
Brady Bonacquisti
begin his first season as head Ju-
niorVarsityCoachatAlfredUni-
versity, his alma mater. He was
promoted to that position after
serving threeseasons(2013-15)as
agraduateassistant (linebackers).
As JV coach, hewill continue
serving as the assistant in charge
of linebackers. Bonacquisti is a
2012graduate ofAlfredUniver-
sity, earning a bachelor's degree
inbiology.WhileatAU,hewasa
four-yearmemberof the football
team (2008-11), startingat inside
linebacker his junior and senior
seasons. He finished his career
with 121 tackles, two forced
fumbles and an interception.
He is enrolled inAU's School
ofPsychologygraduateprogram;
set to graduate in May 2016.
Brady is the son of Jim andMi-
Please send resume to: DRIVERSCDL-A, POBox 190, LeRoy, NY14482
EOE/AA Disability/Veterans
Local ManufacturerwithcompanyownedFleet looking for experienceddrivers.
Weoffer the following:
• PaidHolidays andVacations
• Year RoundWork if mechanically inclined
• $17 - $20/hr. depending on experience
Sunshine Nursery School held their Annual Open House/Ice
Cream Social for the nursery children and their families. The
children were very excited to show off winter themed projects
and toperforman icecream song.Theyespecially lovedmaking
ice cream sundaes and jumping on thebouncehouse!
OpenHouse/IceCreamSocial
At SNS
Saturday,March 12th
PavilionHigh School Bus Entrance
Tobenefit the
LeRoy-Pavilion-Stafford
Kiwanis Scholarship Fund
PickUp from 11:30 to4:30
Call 584-8795 for
more info.
"CompleteCarpentry Service"
M
ILLER
B
ROTHERS
B
UILDERS
CustomHomes •Remodeling•Additions
Roofing• Siding
DANIEL
MICHAEL