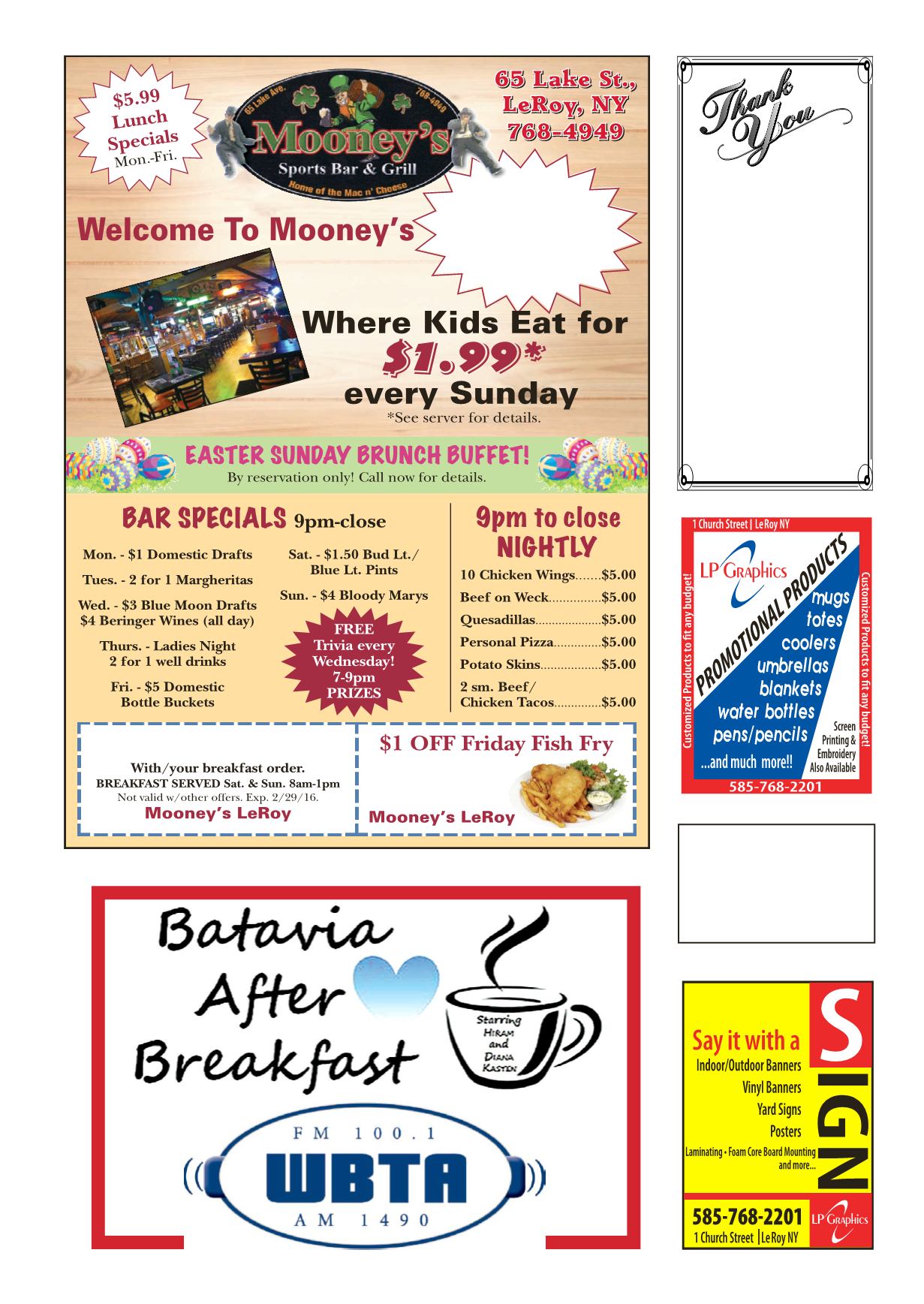 LEROYPENNYSAVER&NEWS - FEBRUARY 28, 2016
CoryDanielsBand
Sat.,March 12th
9:30pm-1:30am
Redcreek - Playing
Friday,March 25th
FREECoffee orBeverage
Themembers of the
OatkaHoseCompany
would like to express their sincere
appreciation to everyonewho
purchased tickets for theBBQ.
Also, to all otherswho helped
make ourChickenBarbecue a
SELL-OUT on Sunday, Feb. 14th.
Special THANKYOU to
MTFoods, LeRoyMooseLodge
for the use of their outdoor
pavilion to cook theBBQ
at 14º below zero.
Non-profit organizations,
such as ours, depend on the
support of the public to enable us
to achieve our goals.
Again, THANKYOU for helping
to keepLeRoy the community
ofGoodNeighbors!
lpgraphics.net
Don't waste precious time