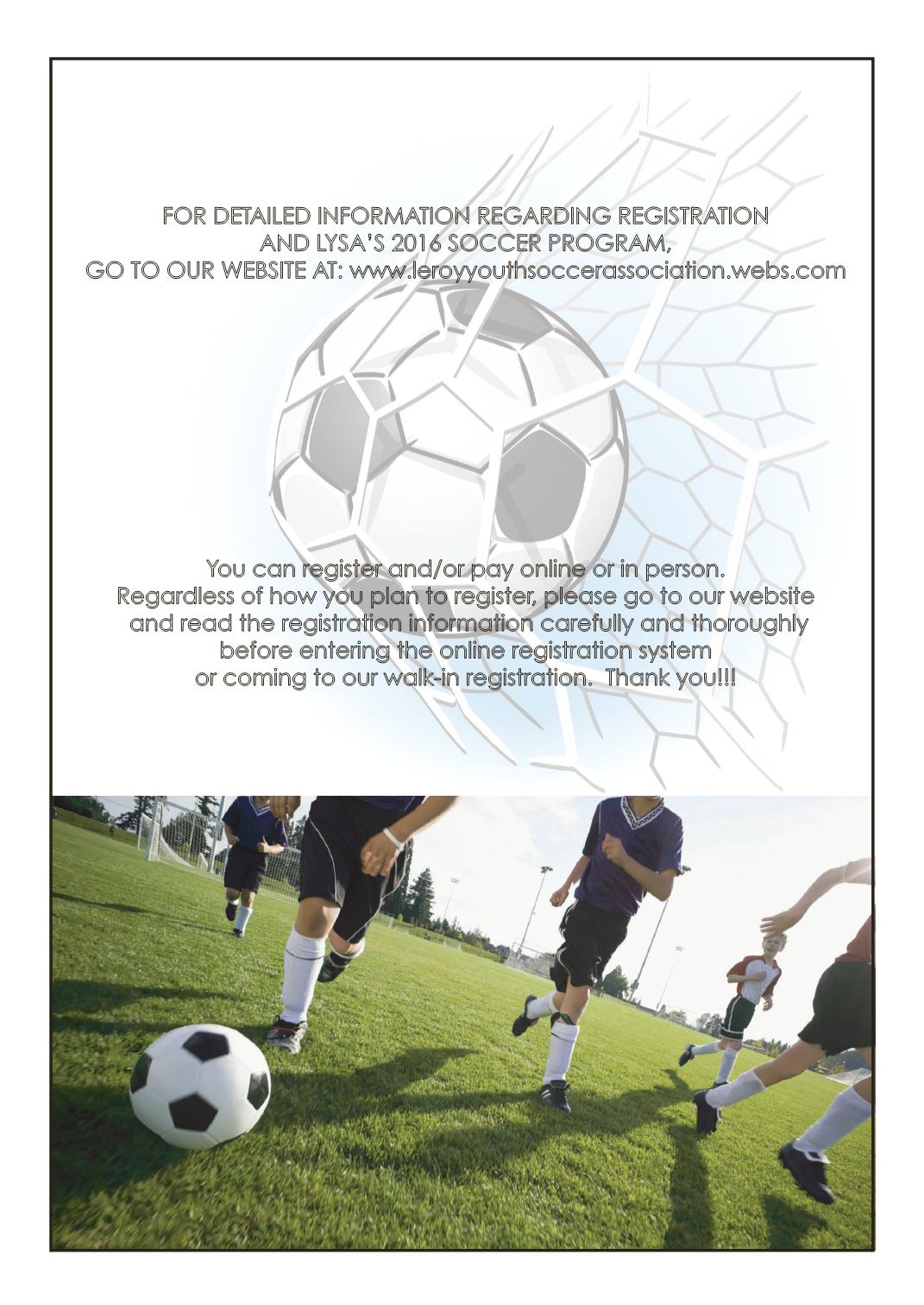 LEROYPENNYSAVER&NEWS - JANUARY 10, 2016
LeRoyYouthSoccer Association "LYSA"
3rd year running: Indoor Training Sessions (space is limited)!
FORDETAILED INFORMATIONREGARDINGREGISTRATION
AND LYSA'S 2016 SOCCERPROGRAM,
ONLINE REGISTRATION ISOPENAND PREFERRED
The link is:
WALK-INREGISTRATION:
Wednesday, 01/13/16
WHERE:
LeRoy Jr./Sr. High School Cafeteria
TIME:
6p.m. to 8p.m.
Youcan register and/or payonlineor inperson.
Regardless of how youplan to register, pleasego toourwebsite
and read the registration informationcarefullyand thoroughly
beforeentering theonline registration system
or coming toourwalk-in registration. Thank you!!!
QUESTIONS?CONTACT KEN ELLINGHAM: