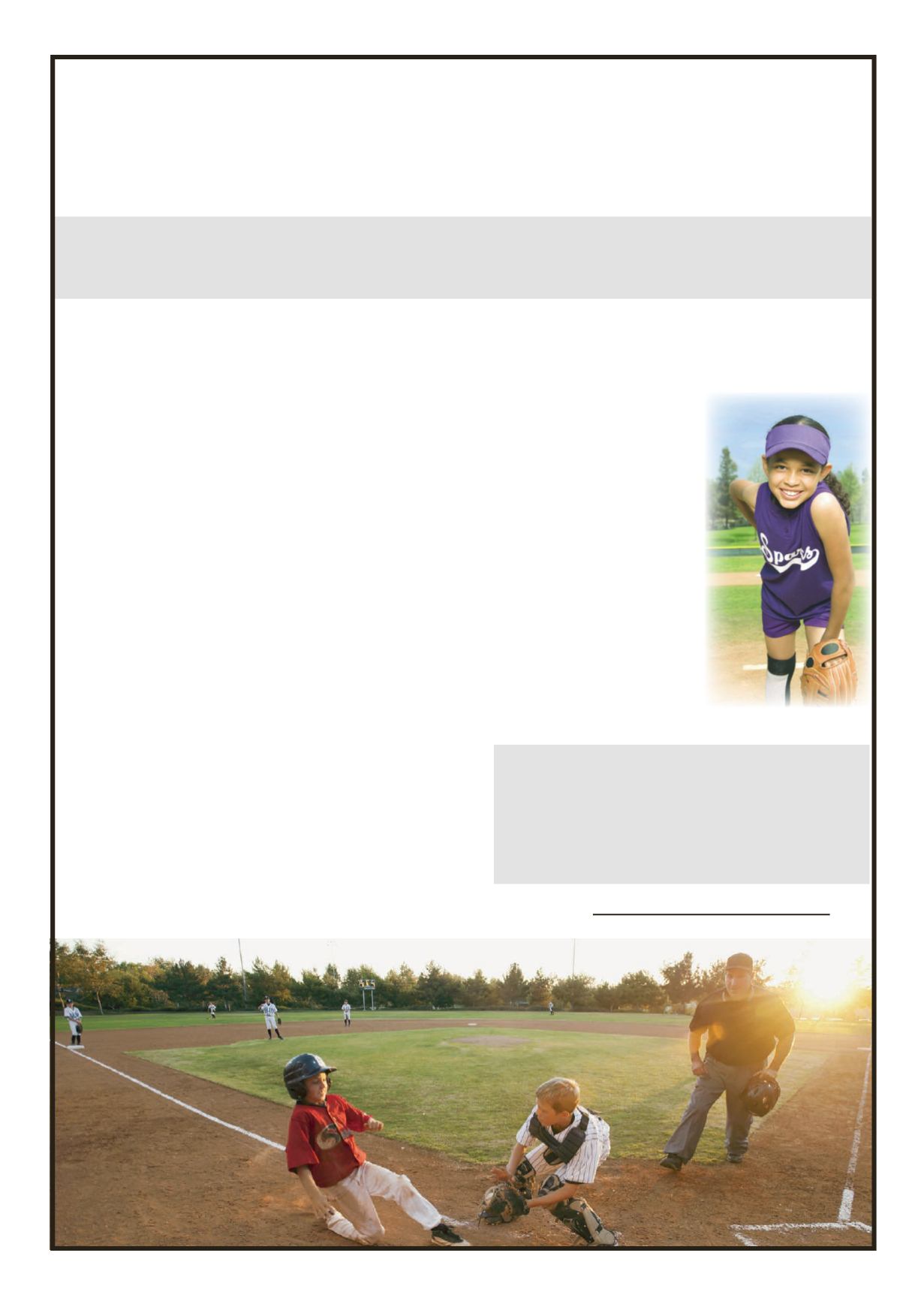 LEROYPENNYSAVER&NEWS - JANUARY 10, 2016
• LeRoy Little League is always looking for managers and coaches at all levels of play. Many different volunteer
opportunities existwithin the organization. This yearwewill be looking for teammothers to assist coaching staffs
with different tasks including pictures, the concession stand, and fundraising. We are also looking for umpires to
help, and trainingwill be provided.
• LeRoy Little League is also actively seeking out improved opportunities for players ages 13-15. Registration fee
will continue at $65 per playerwith an additional refundable $50 concession volunteer deposit.
• Administration inWilliamsport, PAhas for the secondyear in a row changed the age determinationdate, impacting
player eligibility. In short, whatever a child's age is on September 1st, 2016 is considered their "league age." If
your child turns 4 years old by September 1st, 2016, they are able to play instructional baseball. Typically ages
for T-shirt are 6-9, however some age overlap is present at multiple levels. Final placement in divisions is subject
toBoardofDirectors review and approval. The goal of LeRoyLittleLeague is for children toplay in the level that
best suits their skill level.
• If your childwill be 9 years old bySeptember 1st, 2016, they are eligible to try out for LittleLeague.
Forplayers born on orbeforeApril 30, 2005:
The new age determination date ofAugust 31will be effective startingwith the 2018LittleLeagueBaseball Season.
For the 2016 and 2017 seasons, these playerswill use theApril 30 age determination date.
• If youhaveanyquestionsor are interested involunteering inanycapacity, pleasecontact eitherTimSpezzano (259-
7673) or Jeff Strollo (750-4049).
LeRoy Little LeagueBaseball
Saturday, January 16th
9 am-12pm in thehallway outside the
Trigonbuilding gym atLeRoyCentral School
Wednesday, January 20th
6pm-8pm in thehallway outside the
Trigonbuilding gym atLeRoyCentral School
• Instructional-ages 4-6 - $50.00per player •T-Shirt –ages 6-9 - $60.00perplayer
•LittleLeague –ages 9-12 - $65.00per player •MonroeCountyBabeRuth - ages 16-19$125.00perplayer
First time playersmust bring aCOPY of the players'birth certificate.
Forms are available on our
website
Want to save some time? Fill out the forms
online then print them off and just bring
them to registration. Formswill alsobe available at registration.
All playersmust participate in the candybar fund raiser.
Allmoney is due at registration.
All LittleLeague familiesmust pay a $50.00 refundable
concession deposit at time of registration.
There is a family cap at $150.00 but it EXCLUDESBabeRuthplayers, the concessiondeposit and the candy sale.
NOREFUNDSAFTERMARCH 1st
Tryouts forLittleLeague-Feb. 27th, 2016
More informationwill be available
at registration.
ALLPLAYERS ages 9-12
MUSTATTEND theLL tryouts.