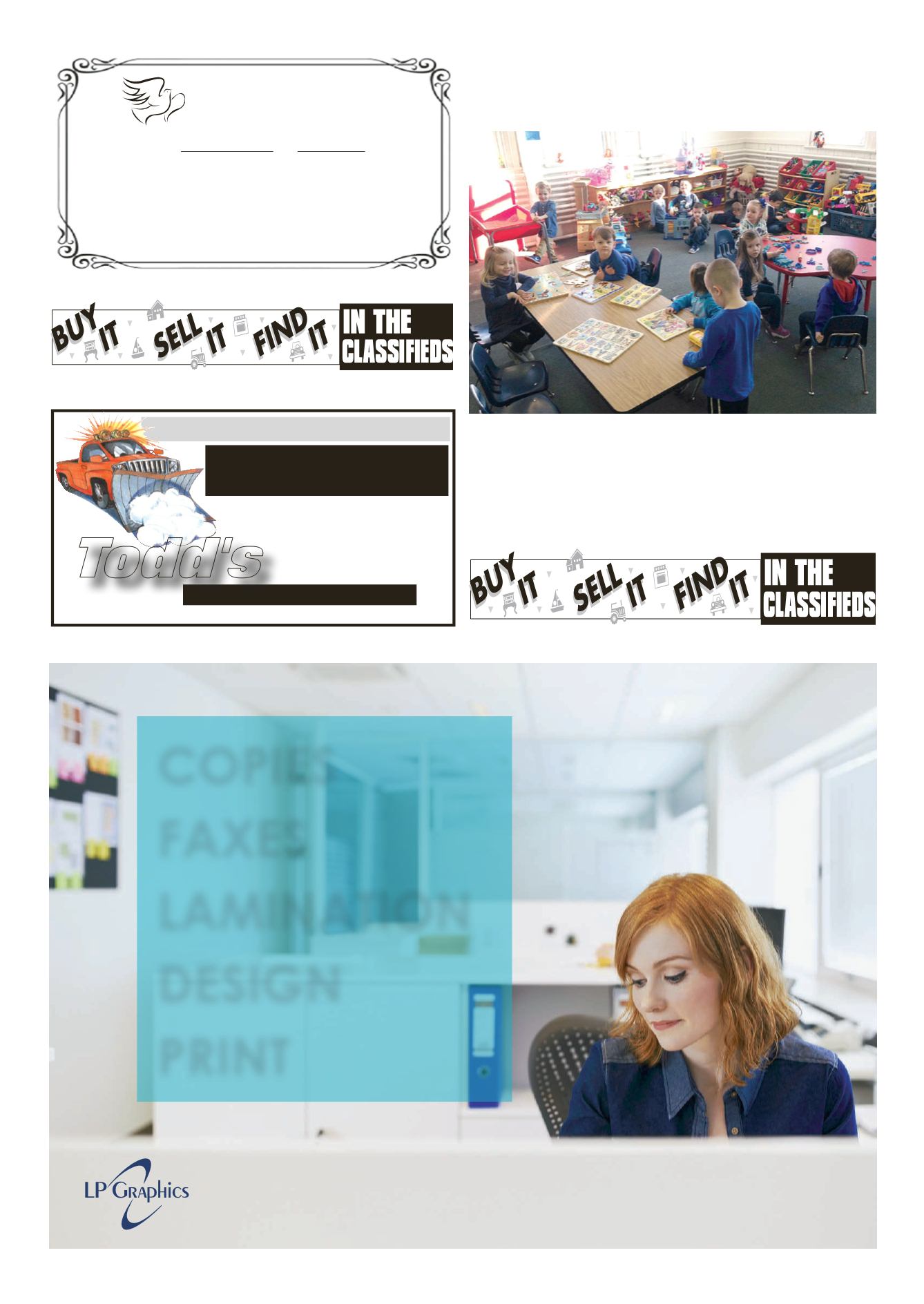 LEROYPENNYSAVER&NEWS - JANUARY 10, 2016
Director /Owner
FuneralDirector
F
ALCONE
F
AMILY
Funeral&Cremation Service, Inc.
Director/Owner
"ALOCALFAMILY
CARINGFORLOCALFAMILIES"
1ChurchSt., LeRoy, NY14482
585.768.2201
raphics.net
COPIES
FAXES
LAMINATION
DESIGN
PRINT
After a week and a half off for Christmas break, the children
at LoveBugs Preschool were ready and excited to get back into
the swing of things at school! The Nursery children talked all
about the NewYear andwhat that meant to them. Theymade
sparklingfireworksand thought ofnew things they'd like to try
in this new year!
HappyNewYear
FromLoveBugs
NewHomes •Additions •Garages •PoleBarns
ToddCarli • Phone 703-0964
Decks •Windows •Doors
Kitchens •Baths•CeramicTile
Basement Finishing
CustomShelves/Built-Ins
Siding •Remodeling •Roofing
FULLY INSURED
Todd's
Residential • Commercial
Salting • Shoveling