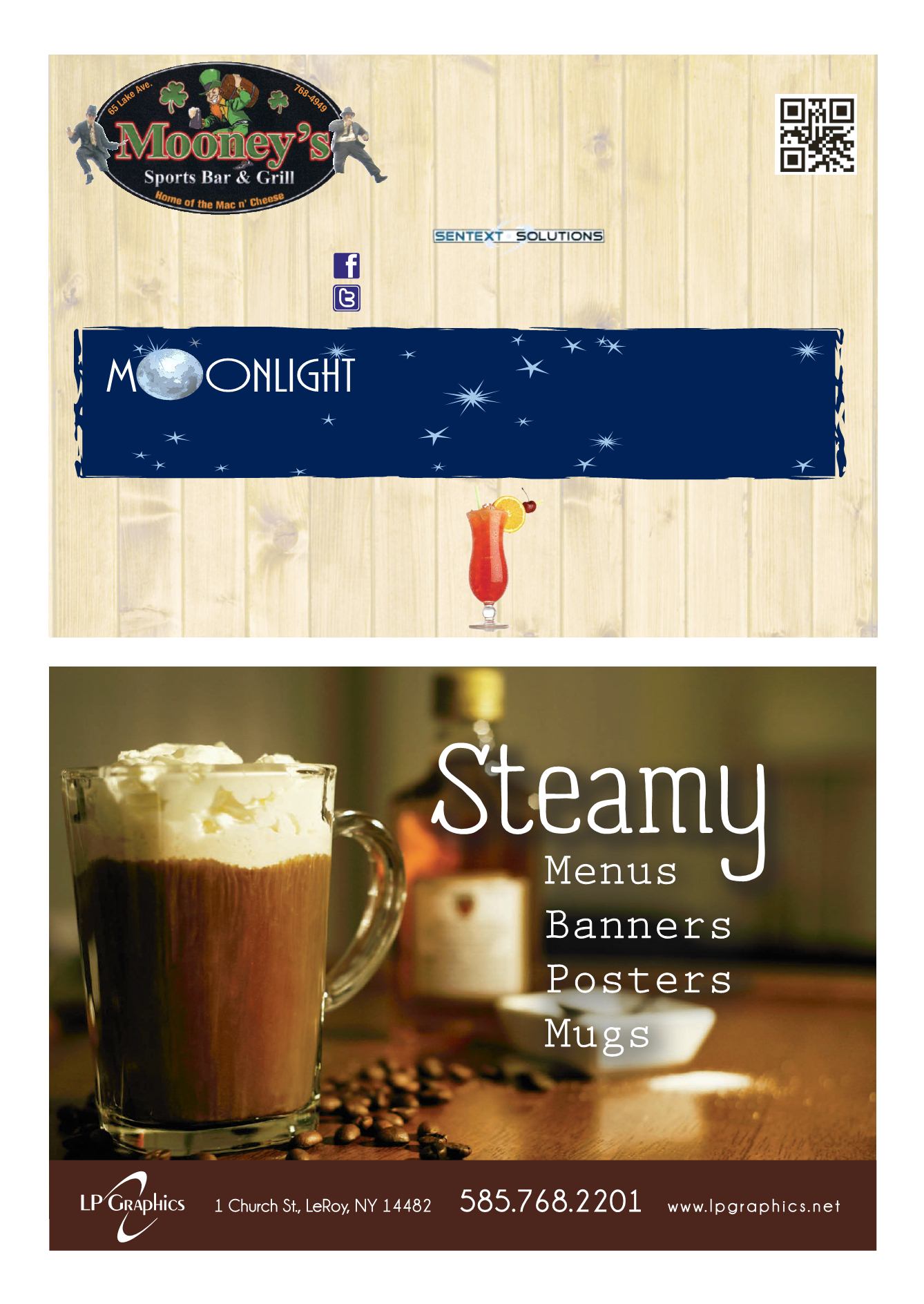 LEROYPENNYSAVER&NEWS - JANUARY 10, 2016
Monday
$1
Tuesday
2 For 1
Wednesday
$3
$4
$5.00
$5.00
$5.00
Thursday
LadiesNight - 2 For 1
Friday
$5
Saturday
$1.50
Bud Light/Blue Light Pints
Sunday
$4
$5.00
$5.00
$5.00
Join theMooney'sMobileVIPClubNow&Get
$5.00OFF!
your purchaseof $25ormore.
TextMBG3 to51660
PLUS stay tuned formore insider offers &updates!
(800) 211-2001 (Toll Free)
You may receive up to 4 messages per week. Message and data rates may apply when sending &
receiving text messages. Messages sent from automated system. Consent not required to purchase
goods and services. Text STOP to51660 toopt-out. Text HELP to51660 for assistanceor call 800-211-2001.
Toviewour TermsandConditions&PrivacyPolicy, pleasevisit