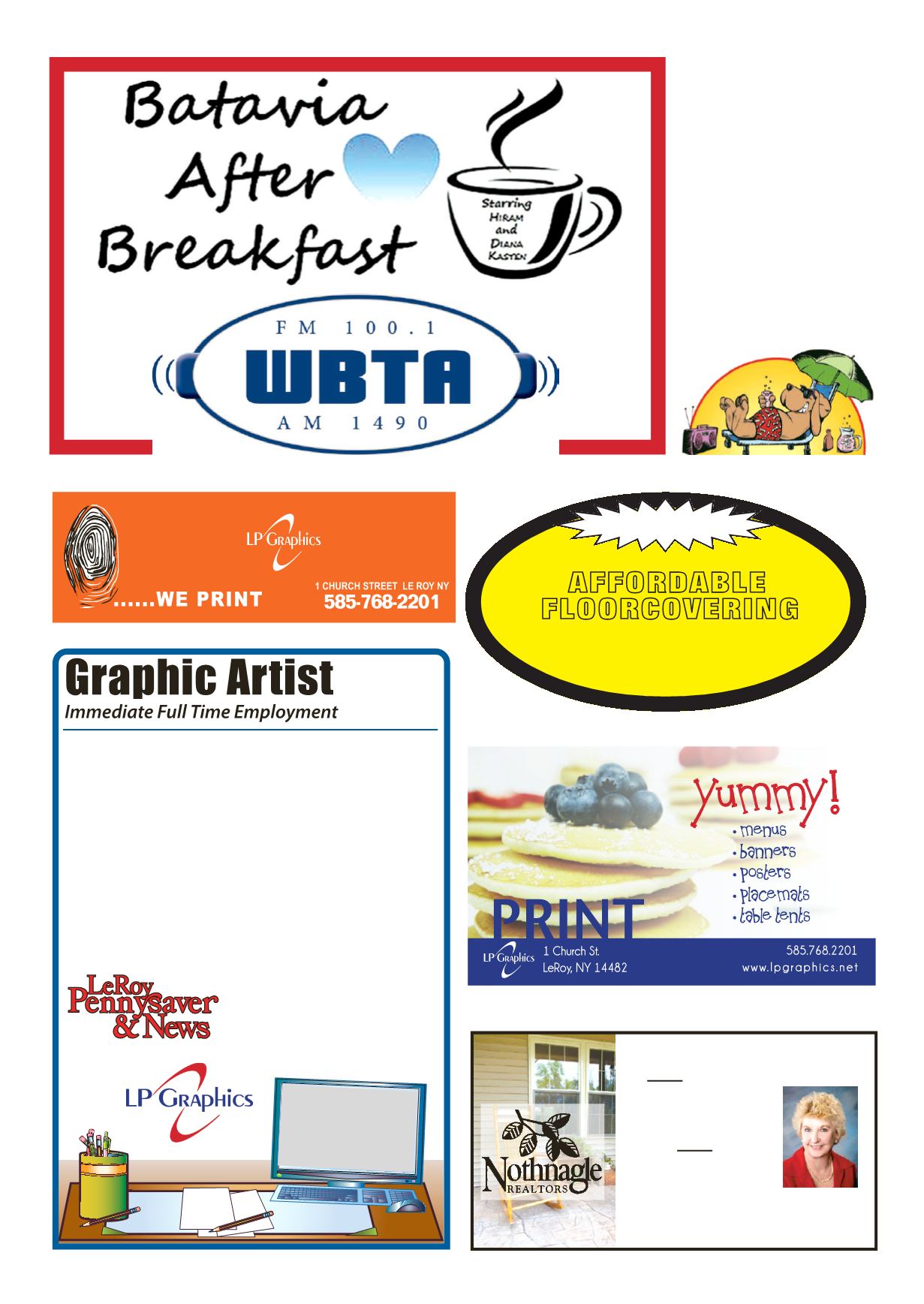 LEROYPENNYSAVER&NEWS -AUGUST 28, 2016
lpgraphics.net
VALU HOME PLAZA • WEST MAIN • BATAVIA
AFFORDABLE
FLOORCOVERING
AFFORDABLEFC.COM
585-345-1108
M-W-F,8-6pm
Thurs.8-7pm, Sat.8-3pm
0
%
Financing
Batavia
585-343-6750
NOW is theBEST time
toBUYwith the interest rates
at their lowest!
Don't wait
toBUY -
call
LindaBeaumont
for all your real
estateneeds.
LindaBeaumont
Home (585) 768-6315
LicensedReal Estate
Salesperson
Multi-MillionDollar Producer
Holden
T. Borrelli
award recognizes past academic
achievement and potential for
Borrelli reserved a place in
the incoming class for fall 2016,
majoring in computer science.
He last studied at Le Roy Ju-
nior-Senior High School, and
was scheduled to begin classes
Adobe InDesign, Photoshop
and Illustrator
Mac experience&WebExperience a plus.
Associates degree in a related field aminimum.
Bachelors degreepreferred.
Responsibilities to Include:
GraphicDesign • AdDesign&Layout
Compensationbased on experience.
Benefits include: paid vacation, paid holidays, 401(k),
and life insurance. Supplemental insurance available.