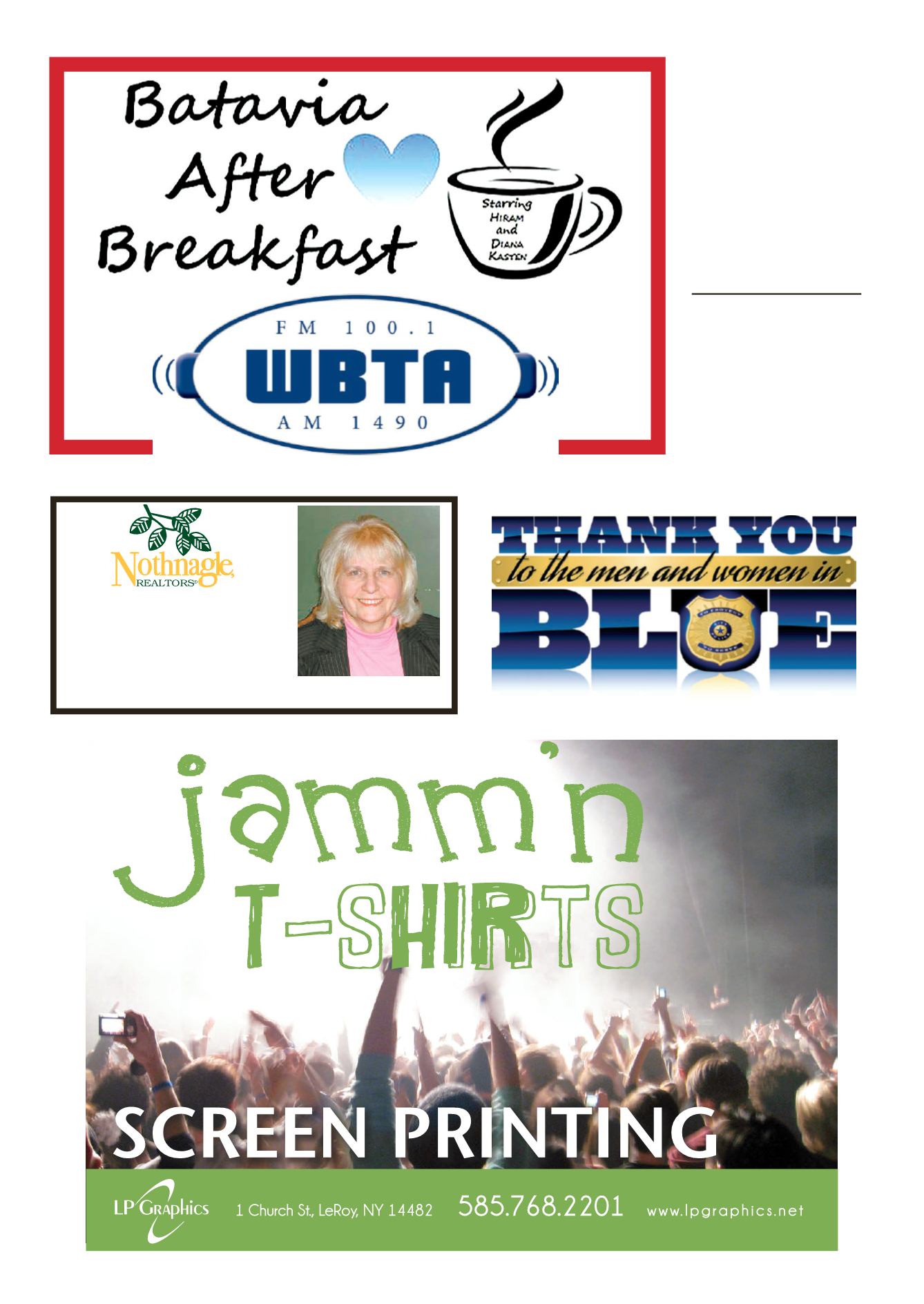 LEROYPENNYSAVER&NEWS - JULY 31, 2016
Kathleen Saville,
Human Resource Management
major from Pavilion, NY, has
beennamed to theDean'sList at
LeMoyneCollege for theSpring
2016 semester. Tomake the list,
students must achieve a GPA of
TuesdayNight
Golf League
LowNet
LowGross -
Closest to thePin -
Nowmember of the largest real estate company inNewYorkState.
Callme to see howwe canmarket your home or help youfindanew residence to call home.
LicensedReal Estate Salesperson, REALTOR
570EastMainStreet, Batavia, NY 14020
Office: 585-409-2140
Cell: 585-768-6368 • Fax: 585-343-8502