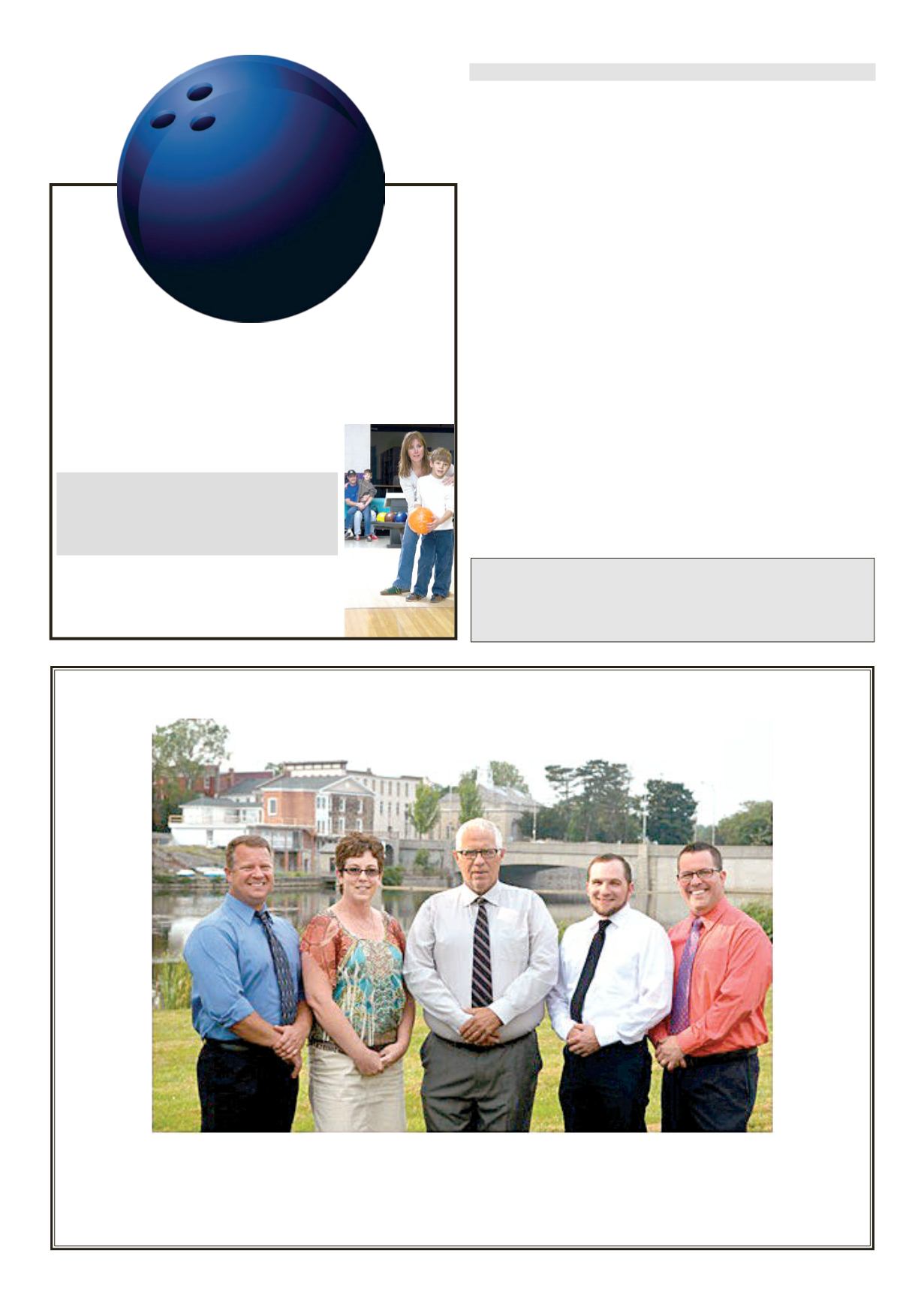 LEROYPENNYSAVER&NEWS - SEPTEMBER 13, 2015
AROUNDTOWN
byStephenR. Barbeau
Supervisor,TownofLeRoy
(585)768-6910 x 231
Hate to bring this subject up,
but therewill beanenergy (read:
winter) awareness workshop at
Batavia City Center on October
20, from 5:50-7:00 pm, to dis-
cuss free/reduced energy audits,
energy improvement grants, and
other energy efficiency topics. If
you are exploring ways to save
on heating/lighting costs (after
two toughwinters in a row), you
maywish to attend (no charge).
This past Thursday, I present-
ed the Board the 2016 Tentative
Budget.This isabudget Ibelieve
will maintain all of our current
services and, for the FIFTH
tain thecurrent tax rateof .90per
thousand. Thismeans a property
assessed at $100,000 would pay
$90 inTown tax. It is now in the
board'shands tomakeanychang-
es it feels appropriate in coming
to aPreliminaryBudget thatwill
bepresented to thepubliconOc-
tober22.Wewill, however, need
topassa tax levycapoverride this
year because of the unique pro-
vision of instituting a newwater
district.Thiswillnot cost anyone
outside of the district, but is still
a new levy (on those within the
district) that is factored inwhen
determining the levy limit. It is
oneof thosepuzzlingState rules.
Thismonth'scolumn isa little
shorter thannormal,but there isa
tonofworkbehind thescenesstill
goingonwithbudgetpreparation
andourquest tomove to thenext
level in theAmerica'sBestCom-
munitiescompetition.Thankyou
Photo courtesy ofGregLuetticke-Archbell
From left to right; EricStauffer (TownHighwaySuperintendent), PatriciaCanfield (TownClerk), Robert Scott (TownSupervisor),
JustinCaccamise (TownCouncilman), JamesBarsaloux IV (TownCouncilman).
We are excited tomeet you at one of ourmany events this campaign season, and hope to see you at the polls onNovember 3rd.
Paid for by theGeneseeCountyDemocraticCommittee
LeRoyDemocratic PartyCandidates for 2015
SUPPORTYOUR LOCALADVERTISERS!
They help sponsor the local news section of the Le Roy Pennysaver.
THANKS FORYOUR SUPPORT!
SIGN-UPS
LeaguesNowForming!
MondayLadies Jackpot League - 4LadiesTeam
Wednesday 5Person -AnyCombination of 5People
FridayMorning - IndividualsWanted
LeRoy
Legion
Lanes
53WestMainSt.
LeRoy, NY
585-768-8597
Saturday, Sept. 12th
Startingat 10:00am
$20SignUpFee (includes T-shirt)