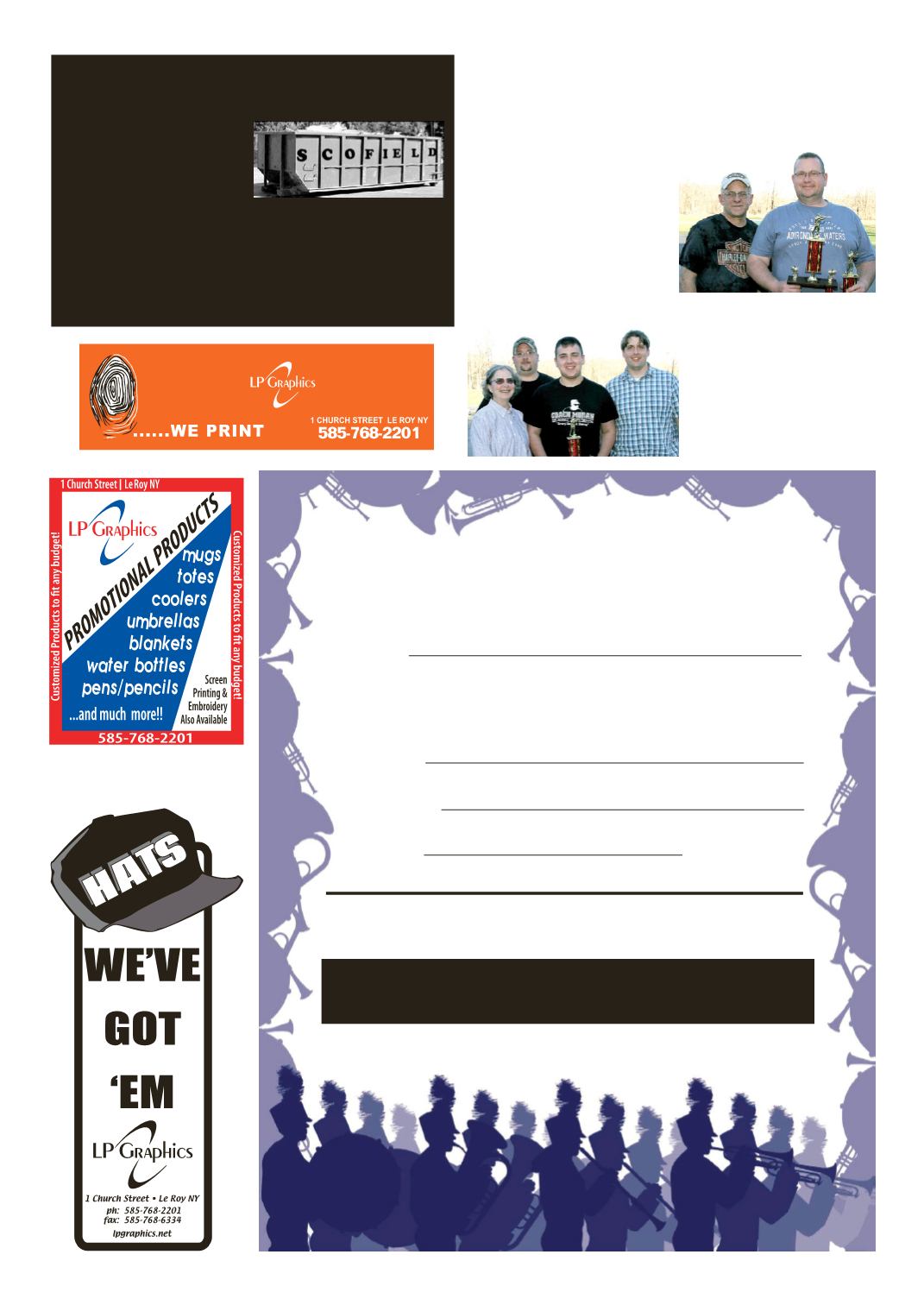 LEROYPENNYSAVER&NEWS - JUNE 7, 2015
PicturedwithCharlieMiller is
the winner of the BuddyMill-
er TopGun Scott Snell with a
LeagueAverage of 22.625.
ResultsForThe
BuddyMillerTrapLeague
Pictured with the Fernaays
family, Cheryll, Nathan and
MatthewFernaays is thewin-
ner of the Michael Fernaays
Top Gun Jr. winner Jesse
Lytle with a League Average
of 17.625.
15, 17, 20, 25, 30,
and 40 cu. yd.
CONTAINERS
ScofieldRolloff •343-8383
NobodyBeatsOur Prices!
Mail to:
7132Thwing Road, Le Roy,NY 14482
OFFICIAL 2015
Oatka Festival Parade Application
Date: July 18th
Group:
Rules:NO throwingofcandyorotherobjects to thecrowd.
Parade forms on LentAvenue at 10:00 a.m.
Parade Begins at 11:00 a.m.
All entrantsmust enter
Lent Avenue fromMain Street.
lpgraphics.net