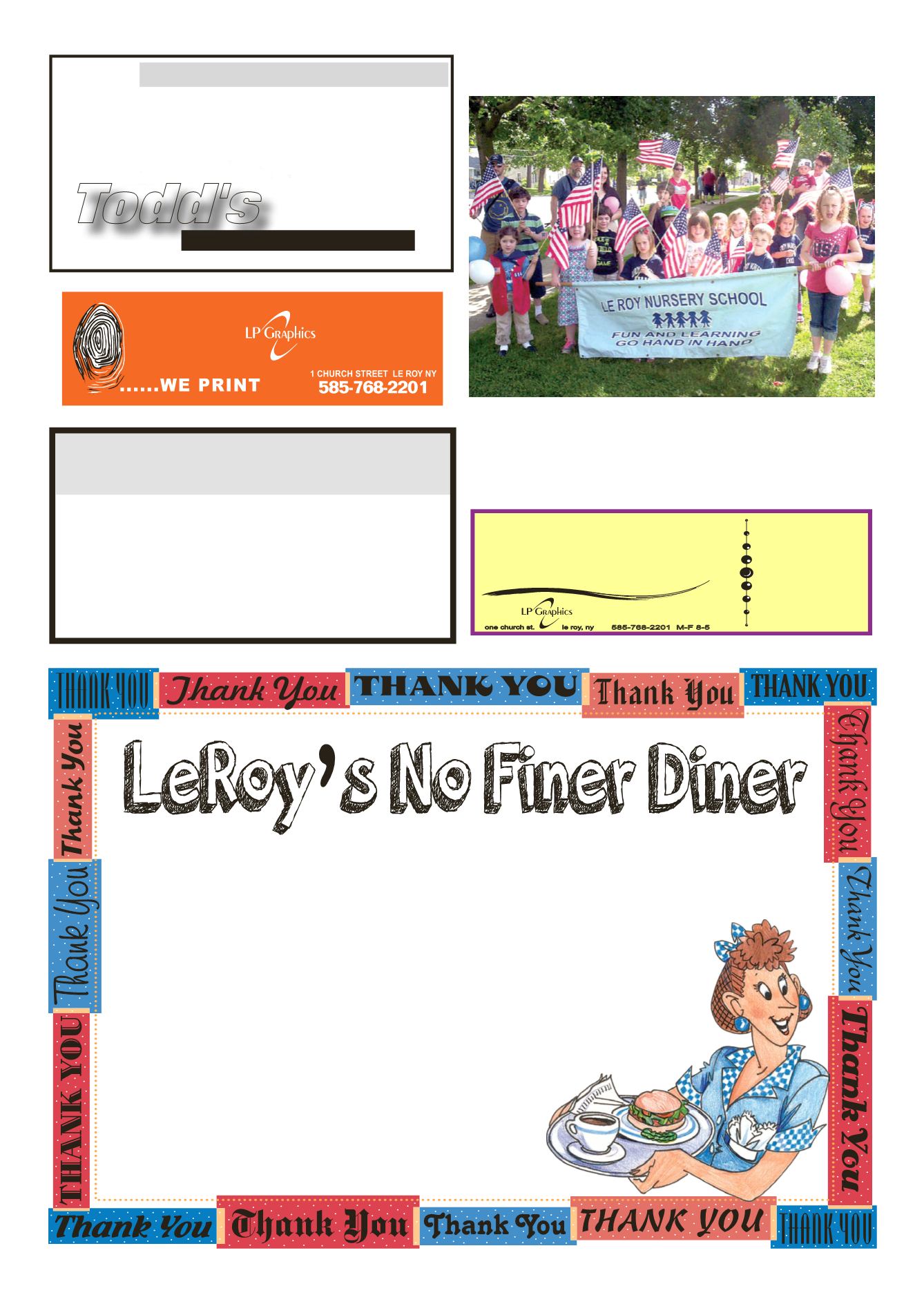 LEROYPENNYSAVER&NEWS -MAY 31, 2015
NewHomes •Additions •Garages •PoleBarns
ToddCarli • Phone 703-0964
Todd's
Decks •Windows •Doors
Kitchens •Baths
CeramicTile
Basement Finishing
CustomShelves/Built-Ins
Siding •Remodeling
Roofing • SnowPlowing
FULLY INSURED
ALLWORKMANSHIP GUARANTEED • INSURED
297-9097 • 768-7737
• InteriorPainting
• Plaster/LathRestoration
•Drywall&DrywallRepair
•TextureRemoval
• Floors Stripped
&Refinished
•OldCeilings&Walls
MadeLikeNew!
MikeDarby'sPatch&Paint
LeRoyNurserySchool walked in theLeRoyMemorial DayPa-
rade. The children and their families showed their support for
our fallenVeterans,ourcommunityandourschool.Theycarried
flags, red, white& blue balloons andwere happy to be part of
this special event.
Memorial DayParade
would like to
THANK
the
LeRoyCommunity
for your support andpatienceduring
our 1stweekopen.
We look forward
to servingyou
formanyyears to come!
one church st. le roy, ny
one church st. le roy, ny
lpgraphics.net