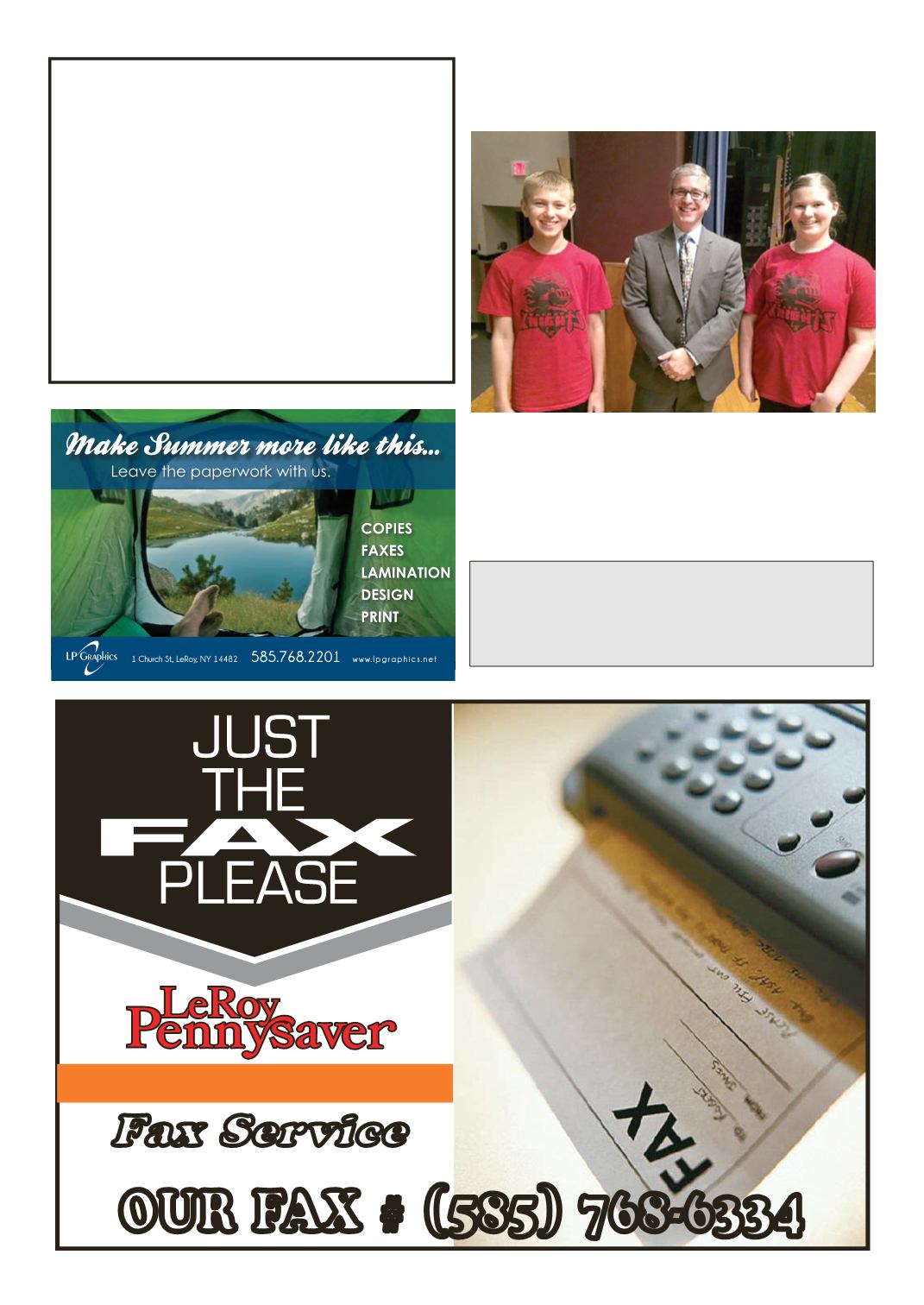 LEROYPENNYSAVER&NEWS -MAY 31, 2015
SUPPORTYOUR LOCALADVERTISERS!
They help sponsor the local news section of the Le Roy Pennysaver.
THANKS FORYOUR SUPPORT!
1ChurchSt., LeRoy, NY • (585) 768-2201
The Annual Spelling Bee was recently held at Wolcott Street
School. Sixthgraderswhowere interested inparticipating took
a qualifying test. The top 20 spellers competed. Catie Long
came infirstplaceandCodyLytlewas therunnerup.Mr.Robert
Blake, theDirector ofCurriculum, Instruction, andTechnology
assistedwith this event.
Annual SpellingBee
AtWSS
BOILERMECHANIC
• Minimum of 5 years experience
BoilerMechanic