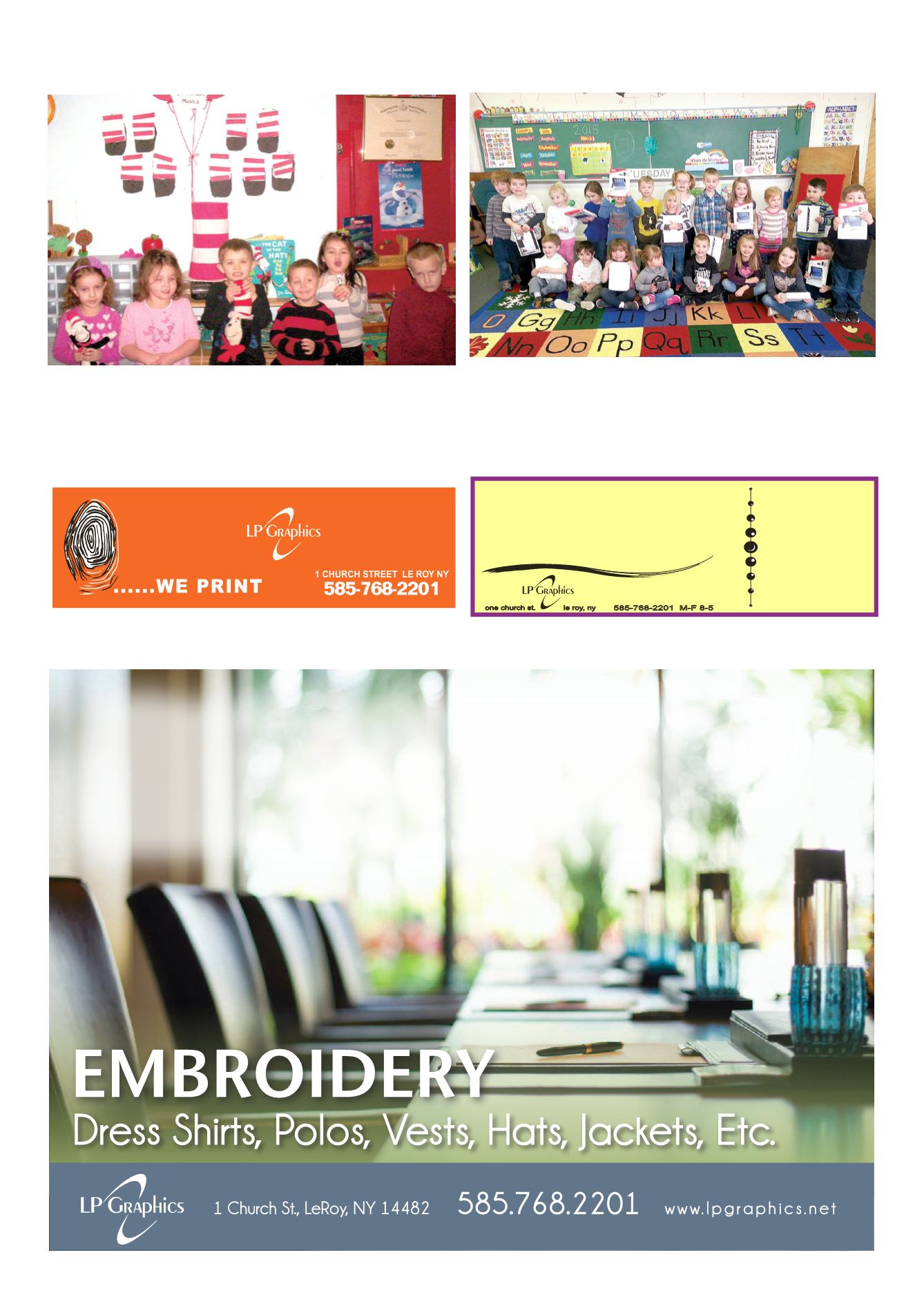 LEROYPENNYSAVER&NEWS -MARCH 15, 2015
Thanks to a generous grant that Love Bugs Preschool received
fromThe BloodFoundation, theywere able to purchase 6 new
iPadsalongwithdurablecases,aspeakerandan iTunesgiftcard.
The childrenwere so excited to receive these very special gifts
and can'twait to start using them!
New iPads atLoveBugs
LeRoyNurserySchoolcelebratedDrSeuss'sMarch2ndbirthday.
The children in the 2DayClassmade the Cat in theHat. They
heard stories by Dr Seuss and saw a video The Cat in the Hat
ComesBack. Itwas a funfilledDrSeussDay!
Cat InTheHat
MissingSomething?
one church st. le roy, ny
one church st. le roy, ny
lpgraphics.net