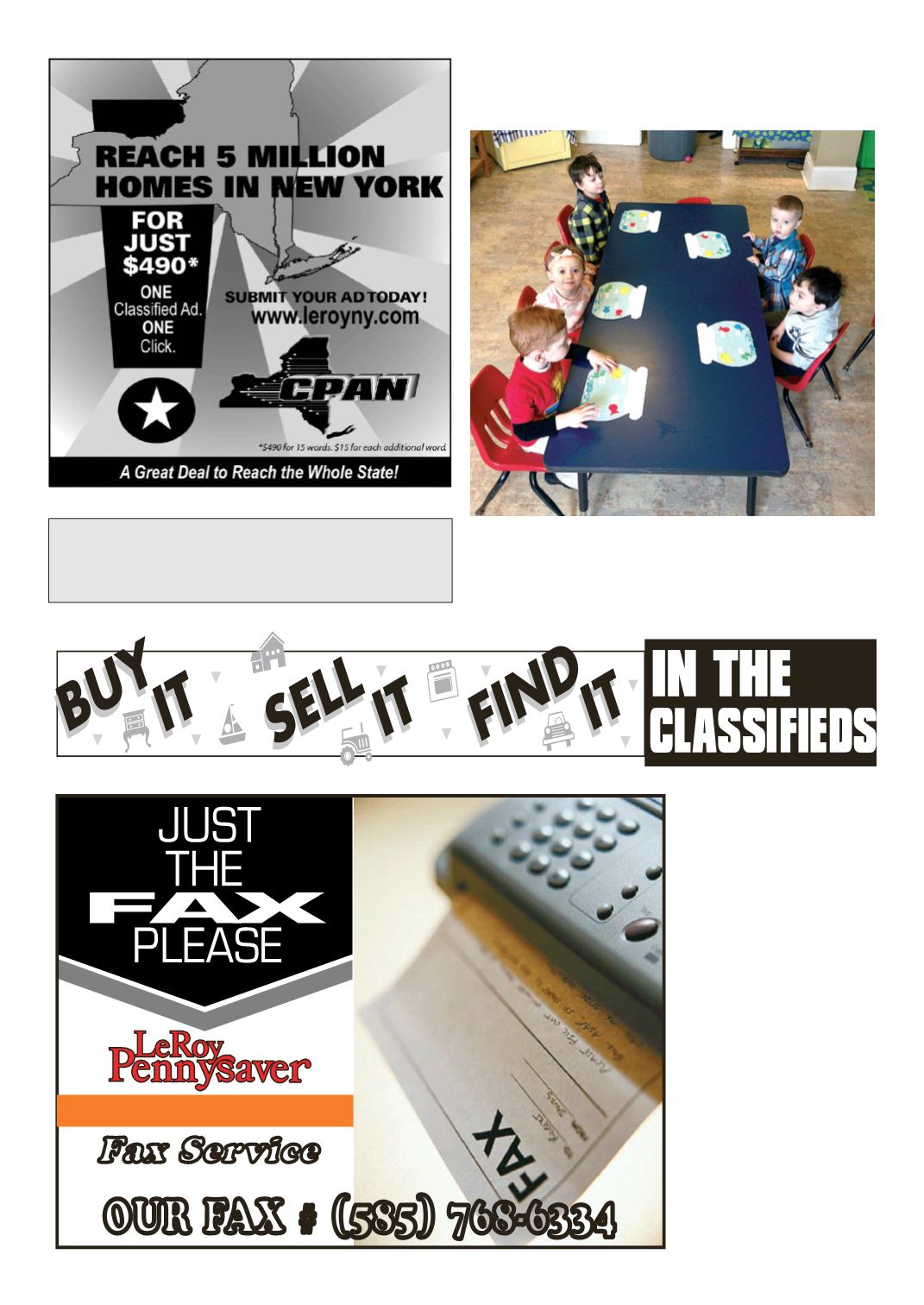 LEROYPENNYSAVER&NEWS -MARCH 15, 2015
1ChurchSt., LeRoy, NY • (585) 768-2201
SunshineStudents
Swim IntoSeussville!
Sunshine Nursery School's Funshine class enjoyed reading Dr.
Seuss books, includingOne FishTwo FishRed FishBlue Fish.
They practiced counting and identifying colors and sizes while
makingbeautiful fishbowls.
3/8/2015 - 34 year old Timothy
O.LeeofErieStreet,LeRoywas
arrestedonMarch7,2015by the
LeRoy Police Department and
chargedwithonecount ofCrim-
inal Possession of a Controlled
Substance in the 7th Degree, a
Misdemeanor, and Speeding in
Leewas stopped for speeding
in zone on Lake Street in the
Village of LeRoy. After a brief
investigation the operator Lee
was arrested after allegedly be-
ing in possession of a quantity
Lee was arraigned in front of
theHonorable JudgeWelsh and
was ROR'd. Lee is to return to
theLeRoyTownCourt onApril
6, 2015 to answer the charges.
SUPPORTYOUR LOCALADVERTISERS!
They help sponsor the local news section of the Le Roy Pennysaver.
THANKS FORYOUR SUPPORT!