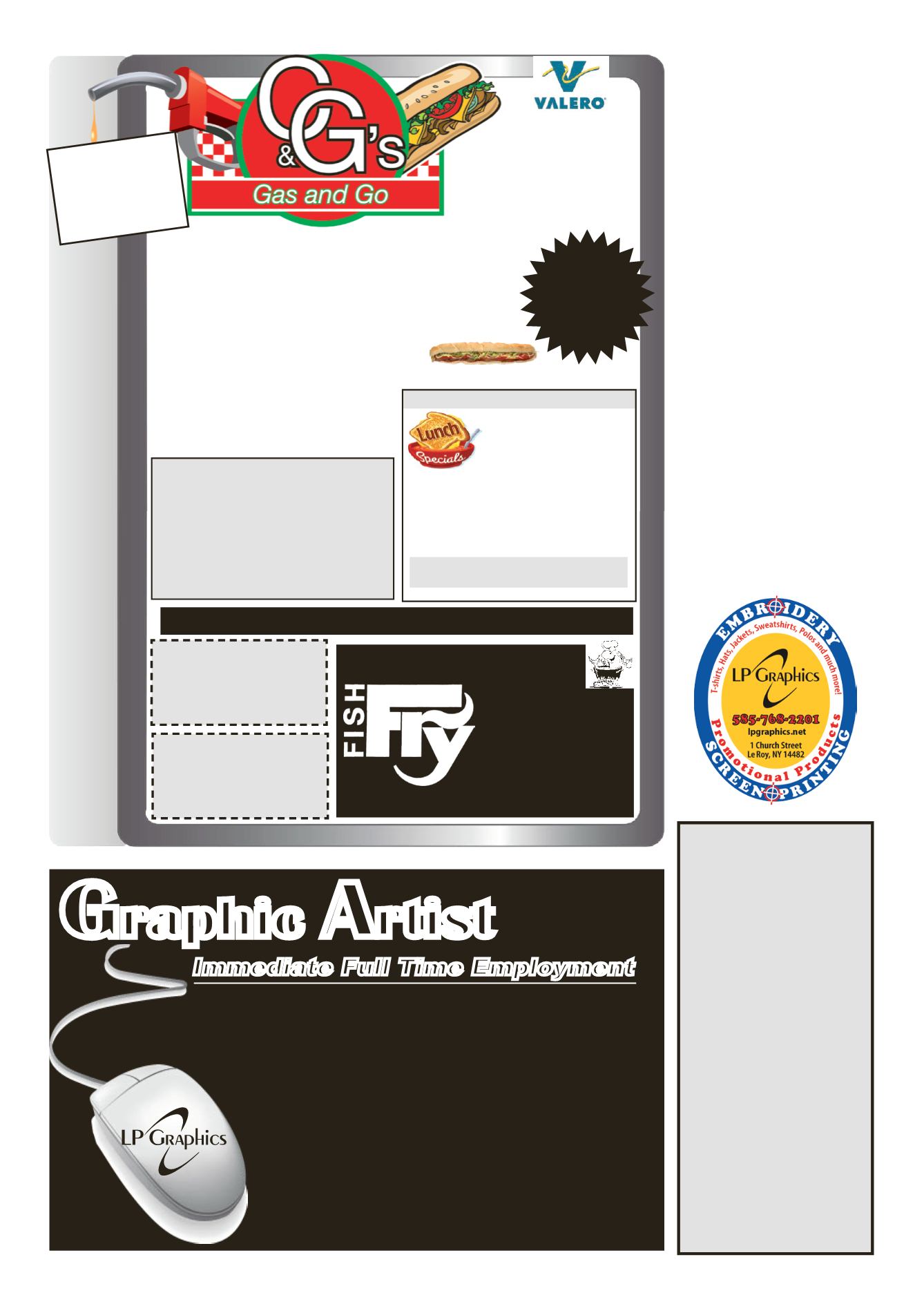 LEROYPENNYSAVER&NEWS -MARCH 8, 2015
Special
PlotOwners'
Meeting
ForTrustee
Election
Thursday,
March19, 2015
KelseyCondidorio,
NY has been named to the Elmira
College Dean's List for the fall
2014 academic term. Full-time
students who achieve a grade
point average of 3.60 or higher
at the end of any Term I or Term
II are placed on the Dean's List
The following students were
named to theDean's List at Paul
Smith's College during the fall
OliviaVincent
who is majoring in baking arts
andservicemanagement,earneda
semester averageof3.3orhigher
to receive this distinction.
AudreyWaterman
NY, who is majoring in baking
arts and service management,
earned a semester average of 3.3
or higher to receive this distinc-
tion. Waterman was also named
an Adirondack Scholar, having
achieved a cumulative average
ImmediateFull TimeEmployment
Adobe InDesign, Photoshopand Illustrator
WebGraphics (Dreamweaver, Muse) preferred.
Digital Printingexperienceaplus.
Associates degree ina related field aminimum.
Bachelors degree preferred.
Compensation basedon experience.
Benefits include: paid vacation, paidholidays, 401(k),
life insuranceandhealth insurance (contribution).
Supplemental insuranceavailable.
NoWalk InsPlease
Buy 1LargeCheesePizza
..................................$8.99
Get SecondLargeCheesePizza
.....................$5.00
Extra toppings $1.50.
NoCoupons, Please.
EARLY BIRDPIZZA SPECIAL!!
Sun. •Mon. •Tues. -LargeCheese - 16"
FRESHMADE TOORDER SUBS
ColdSub
......................$7.99
Hot Sub
.............................$8.99
MEAL DEAL
NoCoupons, Please
LargeCheesePizza&
12BuffaloWingsBone-in
CheckOut
Our GAS PRICE
5¢OFF
Every SUNDAY
NoCoupons, Please
Saturday& Sunday ONLY
SUPERSUBSPECIAL
(ColdSub)
Monday-Friday
$5.00
IncludesFountainDrink
Homemade Chili Available
ExpiresMarch 31st, 2015
ExpiresMarch 31st, 2015
NotGoodWith Specials
FRIDAYS!
WithColeslaw, Fries,
Roll&Butter
ServedTil 7pm
Monday- StuffedShellswith roll
Tuesday- ScallopedPotatoesw/Ham&Roll
Wednesday- GrilledChixSandwichwith
Thursday- Sloppy JoewithBagof Chips
All LunchesComeWith
16oz. FountainDrink!
*Menu Subject to change